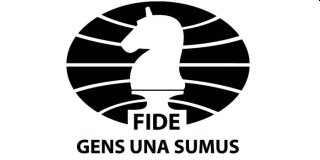 The FIDE Arbiters' Commission is pleased to release the edition 2020 of the FIDE Arbiters' Manual. The document includes welcome word by FIDE President Arkady Dvorkovich and an introduction written by Laurent FREYD Chairman FIDE - Arbiters Commission.
This version contains updated regulations from the FIDE Handbook:
- C02 and C05, by the Technical Commission about Tournaments
- B02, by the Qualification Commission, about Rapid and Blitz rating
Structured in 12 Chapters, the topics have been reorganized to follow the preoccupations of the arbiters:
1. Governing play: Roles and duties, Laws of Chess, Anti-Cheating, Pairings
2. Players' focus: Ratings and norms
3. Technical references: Tournaments and tie-breaks
4. Administrative: titles and classifications of arbiters, application forms
Since the new FIDE ARB Commission was nominated, Councilor IA Shohreh Bayat took the lead on the Manual. She closely worked with one of our valuable members IA Alex McFarlane in a real marathon of reviews, proposals and improvements. They also got notable contributions from IA Tomasz Delega (Chairman of the ECU Arbiters' Council), IA Aris Marghetis (Former Secretary of the ARB and FIDE Lecturer), IA Alex Holowczak (Secretary of the Qualification Commission), IA Gopakumar MS (Member of the Fair Play Commission and FIDE Lecturer, IA Hal Bond (Member of the Planning and Development Commission and FIDE Lecturer). Many thanks to all contributors!
Any feedback, comments, proposals to continue improving the Arbiters' Manual are welcome! Feel free to address them to the ARB Commission (secretary.arbiters@fide.com & shohreh_b1987@yahoo.com)