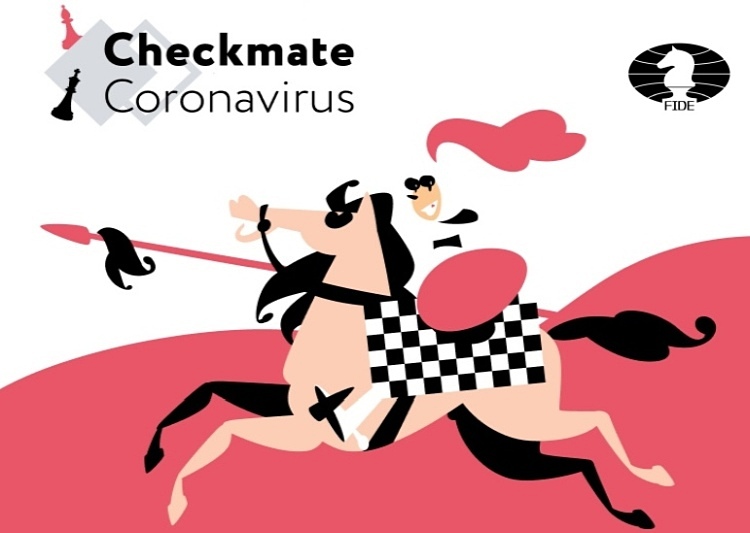 A new world record
No other international sports federation and no other official organized sports event, has ever reached the numbers achieved this past month by FIDE's Checkmate Coronavirus initiative.
There were 520,000 entries, 120,000 unique participants from at least 140 countries, in a marathon of 720 non-stop hours, and 2,762 tournaments. These staggering numbers, unprecedented and unthinkable for any sport, speak for themselves. Never before has FIDE or anyone else done so much, for so many in such a short time.
Unity and solidarity
The message of unity and solidarity was strongly endorsed. 20% of all Grandmasters and 10% of all FIDE titled players, joined their forces saying "Checkmate Coronavirus". Some top GMs like Ding Liren, Anish Giri, Wang Hao, Peter Svidler, David Navara, and four Women's World Champions, Hou Yifan, Alexandra Kosteniuk, Antoaneta Stefanova, ​and Tan Zhongyi, were among the many chess professionals who honored the project with their presence. The unity of the chess world was showcased by thousands of youngsters and amateur players who had a chance not only to win the prizes but also to test their skills against very strong opponents.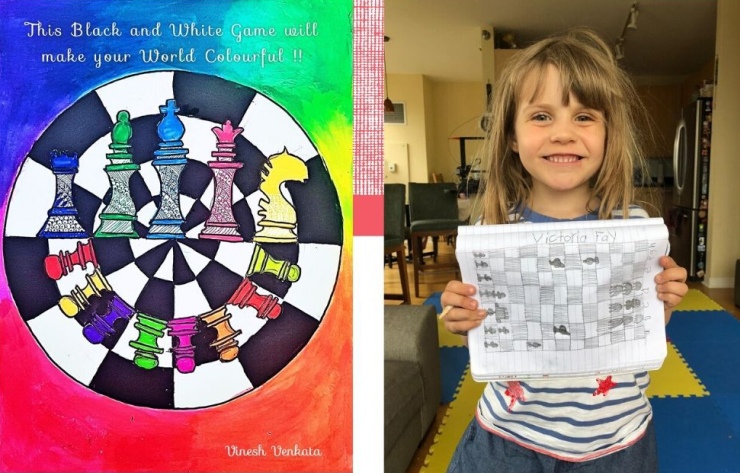 FIDE President, Arkady Dvorkovich, invited the national chess federations to spread the message and actively engage in the initiative. The President's letter found an overwhelming response. More than 60 national federations and two associations affiliated with FIDE, organized their own tournaments which were included in the project. Some federations staged more than 25-30 tournaments each, including School Championships and National Team Events!
Moscow 2021 Olympiad
We have received many stories from the main prize winners who will be invited to the Moscow 2021 Olympiad. Some of them are heart-warming.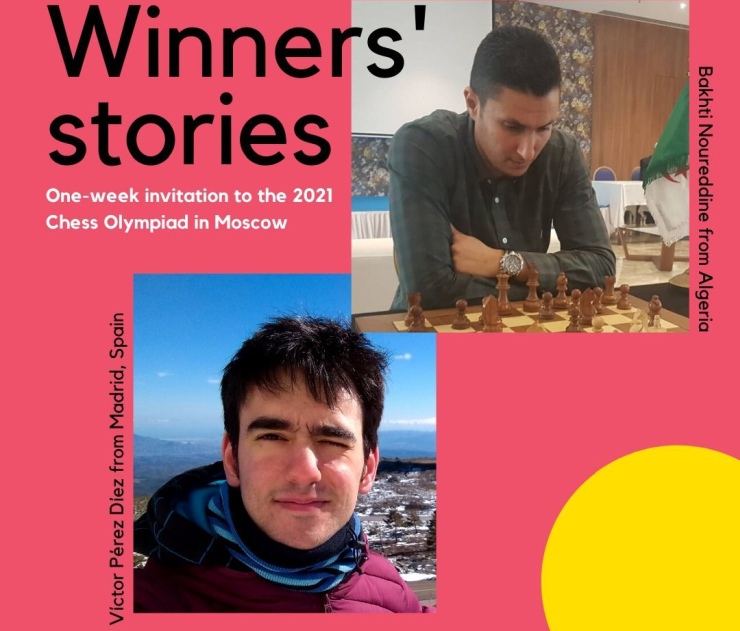 HisEloquency, an amateur chess player from Serbia said: "I didn't even consider I would get drawn for a major prize, so I was very surprised, to say the least. I double, triple and quadruple checked everything before I started phoning friends and family. It all felt unreal".
Michael Danny Kurnia, 23 years old, from Indonesia, shared more or less the same exhilarating feelings: "I was so happy that I couldn't say any more words, I was just showing my cellphone to my brother, saying "How could I win?"
Our winners are aged from 9 the youngest to 64 the oldest and from at least 37 countries: Afghanistan, Albania, Algeria, Argentina, Armenia, Azerbaijan, Bangladesh, Bolivia, Brazil, Canada, Colombia, Denmark, Egypt, France, Greece, India, Indonesia, Israel, Italy, Myanmar, Netherlands, Pakistan, Romania, Russia, Saudi Arabia, Serbia, South Africa, Spain Sudan, Sweden, Tunisia, Turkey, UK, Uruguay, USA, Venezuela, and Zimbabwe!
Aftermath
Chess was affected by this pandemic like any other sport with tournaments postponed or canceled and clubs temporarily closed. Yet the nature of chess helped players, fans, and enthusiasts of our game to stay active and involved during this crisis whereas online chess got an unprecedented boost.
Checkmate Coronavirus became one of many effective initiatives by FIDE in response to the crisis. It gave the chance to everyone, regardless of age, level of play, or any other division a real chance to win in the strict sense of this word and infused a new spirit to the Olympic motto of participation.
The aftermath of Checkmate Coronavirus promises to be no less exciting than the chess battles in its tournaments. In July-September, top GMs will be giving masterclasses and play mini-matches with Checkmate Coronavirus winners. Very soon, more than 800 souvenir prize winners will get their FIDE Checkmate Coronavirus memorabilia. The 64 main prize winners are looking forward to visiting the 2021 Moscow Olympiad. And most certainly, we all wait for yet another great online chess initiative, which will unite us once again.
Chess vs Coronavirus: 1-0, Checkmate!