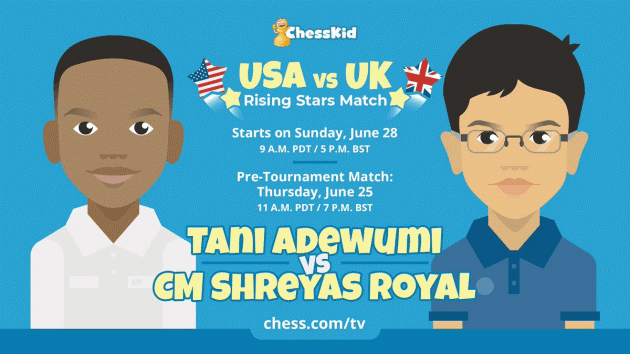 This article was originally published on the FIDE newsletter #9 (July 06, 2020). If you want to receive this biweekly publication directly in your inbox, please subscribe here.
Not long ago, two young prodigies hit the headlines worldwide, not only for being two of the most gifted chess players in their generation but also because of their personal stories. Shreyas Royal, who lived in the UK since he was 3 years old, was on the edge of being expelled from the country in September 2018, when his father's work visa came to an end. Only the last-minute intervention and "personal decision" of the Home Secretary Sajid Javid allowed Shreyas to stay in the UK.
One year later, the inspiring story of Tani Adewumi (pictured below) went viral. His family escaped persecution from Boko Haram in Nigeria and settled into a New York City homeless shelter. They were struggling to start a new life. But barely one year after their arrival to the States, the 8-year-old refugee would become state champion, winning a trophy that also meant a new life for him and his family, after the media got interested in his story.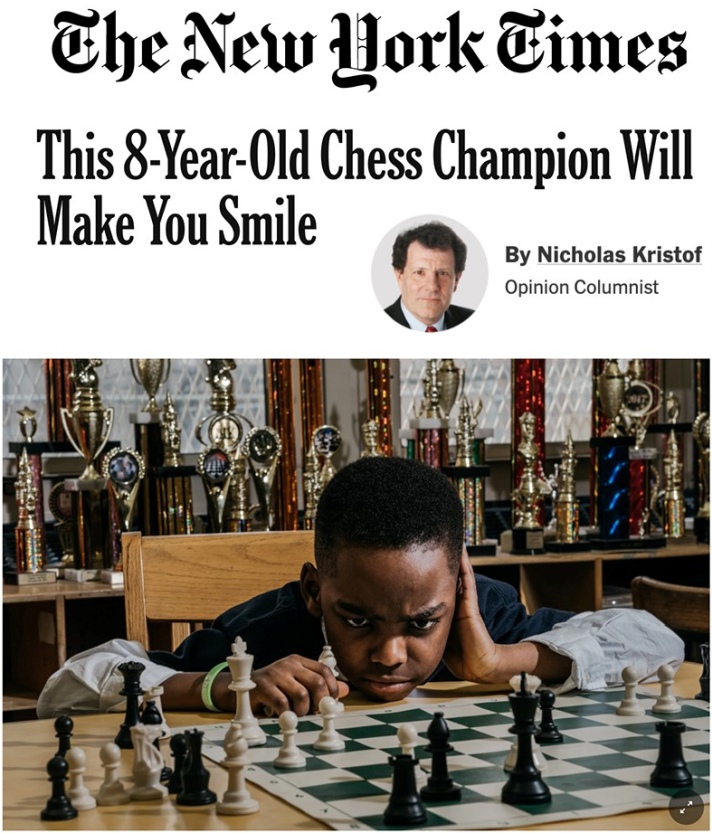 The two chess prodigies faced off on June 25, both proudly representing their respective countries of adoption. Their match was a prelude of the "UK vs. USA Rising Stars Chess Match", organized by ChessKid and Chess in Schools and Communities. This is a continuation of Malcolm Pein's joint project with CSC and ChessKid to get one million kids in the UK playing chess.
The main event took place on Sunday, June 28, 2020, and UK and USA tied 10-10, which means USA wins thanks to the "draw odds" earned by Tani when he defeated Shreyas in the tie-break of their match. As Mike Klein put it, "the two may live thousands of miles apart but they share one common thread: they are both immigrant success stories thanks to their chess acumen".
According to Nicholas Kristof, one of the New York Times star columnists, what makes the stories of these kids exceptional and inspiring is that "they overcome one of life's basic truths: talent is universal, but opportunity is not". Nicholas, who is a two-time Pulitzer Prize winner, devoted two lengthy articles to the success of Tani: "This 8-Year-Old Chess Champion Will Make You Smile" and "Our Chess Champion Has a Home".