The International Chess Federation is pleased to announce a cooperation agreement with ChessMatec, the most advanced all-in-one chess learning platform for children. Thanks to this agreement, FIDE associates will receive a 50% discount on yearly subscriptions to ChessMatec.
The ChessMatec program allows kids to learn the basics of chess in an educational and fun game environment, with special emphasis on developing critical and creative thinking skills. It contains 9 courses and more than 2,000 mini-games and puzzles designed by Grandmaster and FIDE Senior Trainer Boris Alterman, and a team of experienced chess teachers and professionals.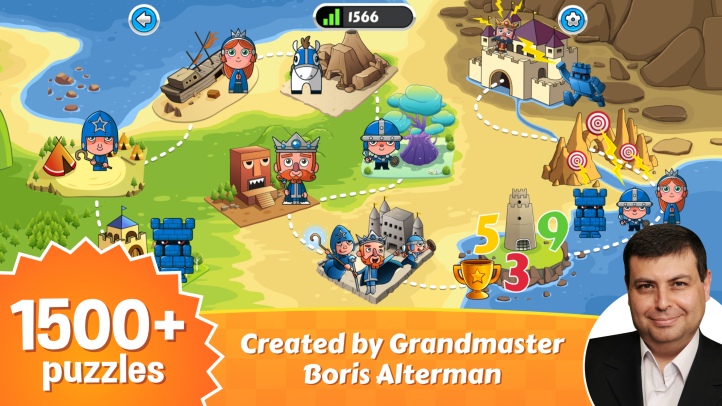 A multi-platform tool, it can be used on PC, tablets, and smartphones: the user can log in from any device and continue right where he/she left it. An offline mode is also available, so Chessmatec can be used anywhere, even during flights.
Children can play a simplified or full chess game against a chess engine adequate to their current level and skills, getting points for correct answers to puzzles, and gaining ranks as they progress in the game.
As it is mandatory for any learning platform aimed at children, Chessmatec provides a safe environment: no personal data is collected, it requires no social interaction, and it is free of ads.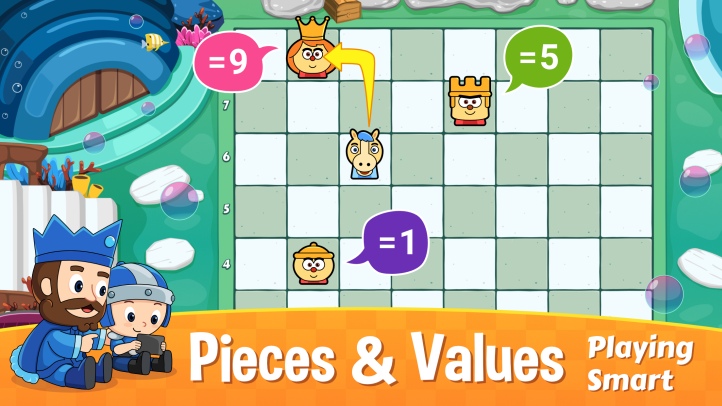 ChessMatec for Teachers also provides the curriculum, lesson plans, tools, and resources needed to run a successful "chess in school" program. Coaches are given teaching materials aimed at beginner and intermediate students, which include learning tools based on teamwork assignments, developmental puzzles, and video lessons. The animation videos follow a storyline that allows children to learn everything about the game of chess in the most entertaining way.
ChessMatec for Teachers offers multi-student support and includes a Classroom Management solution that allows teachers to easily create classrooms, import students, and see helpful metrics. In 2019, it has already been used by more than 1,000 schools in 10 different countries, totaling more than 200,000 users.
ChessMatec has been developed by Alterman – Chess in a New way LTD, founded in Israel in 2011 under the management of GM Boris Alterman and his wife Luba Alterman. Luba, a former Ukrainian Women Champion, Graduated from the Ukraine State Academy of Physical Culture, getting a Bachelor's degree in Behavioral Science and Education.
This Endorsement License Agreement between the International Chess Federation and ChessMatec is a strategic partnership that aligns with one of our top priorities: facilitating the introduction of chess at a young age, revitalizing grassroots chess, and providing school teachers with tools that highlight the educational benefits of chess.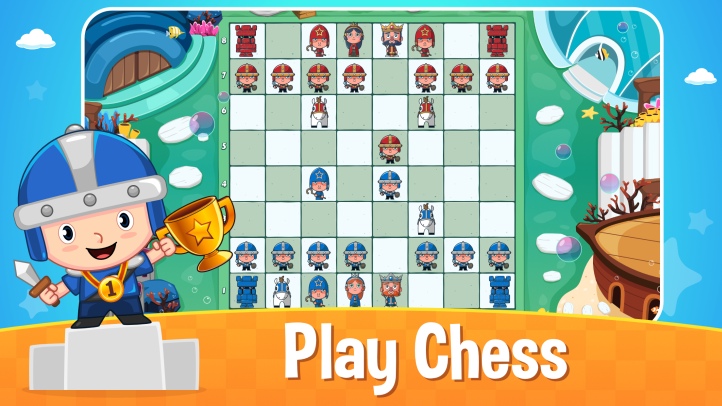 How to register:
Thanks to this agreement, all of you are entitled to a 50% discount on yearly subscriptions to ChessMatec. In order to claim this discount you have to follow these steps:
Visit www.chessmatec.com
Click on "Buy Now".
You will reach the sign-up section, you will be asked to fill in Email, Password and Password confirmation.
You will reach the payment section. The price will go down from $30 to $15. Please fill in the details.
Once you have registered your account, you can download the app from the Google Play Store, or the Apple Store, and log in using the account (email and password) you just registered on the website.
The purchase is for a whole year without renewal. To renew the purchase next year use the same instructions.
More information: