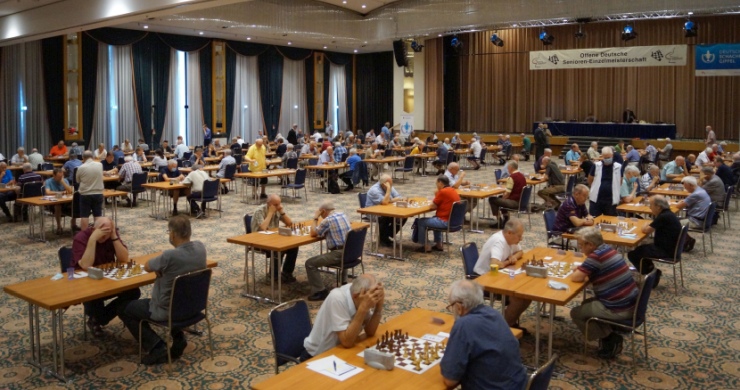 It was the first big chess event in Germany since the beginning of the Corona pandemic: the German Chess Championship Summit took place in Magdeburg from August 14th to 22nd and brought together amateurs, professionals, and officials in one place - of course with extensive safety and precaution measures. The highlight of the event, which was organized in 2019 for the first time, was the German Masters held in two sections: open and women's tournaments. In each event, the eight strongest German players competed in a round-robin format for an unofficial title of the best chess player in the country. At the same time, the champions of the various German state associations also determined the German Champion and the German Women's Champion who, in addition to the players seeded by rating, qualified for the Masters in the following year.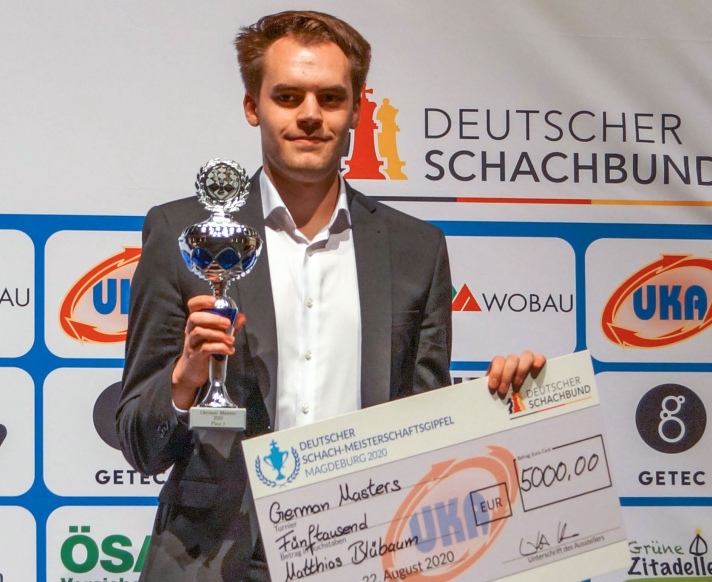 GM Matthias Blübaum won the German Masters and became a new German number one in the Live Elo rating. WIM Fiona Sieber triumphed in the women's event, despite being ranked the last on the starting list. The new champion overtook the bronze-winner of the Women's European Championship 2019 and a former top-ten player IM Elisabeth Pähtz. The second youngest German Grandmaster Luis Engel qualified for the Masters 2021 after taking German Championship title and turning in an impressive performance of 2729.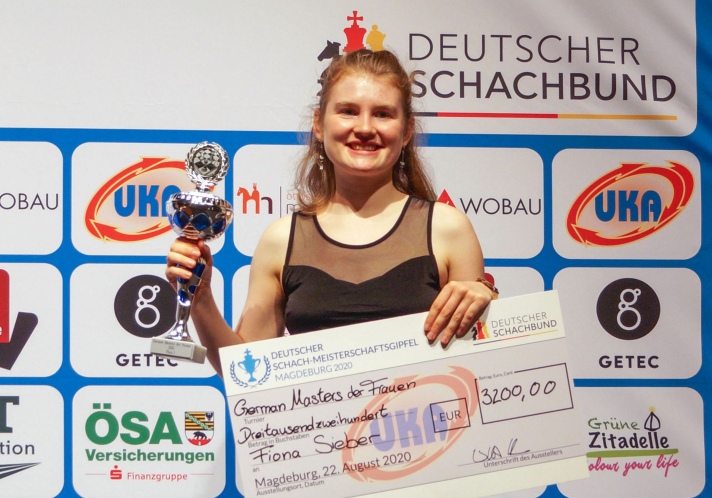 In total 10 tournaments took place at the summit this year:
German Masters
Women's German Masters
German Championship
Women's German Championship
German Lightning Championship
Women's German Blitz Championship
German Cup
German Seniors Championship
German Seniors Lightning Championship
German Seniors Rapid Championship
Besides, the German national team, which is currently competing at the FIDE Chess Olympiad, played their matches together during this summer forum. The summit was initially planned for May but had to be postponed due to Covid-19. The event became possible thanks to a safety concept found in cooperation with the city of Magdeburg. This included wearing a mask after leaving the board, regular airing, disinfection. No spectators were allowed to the playing venue.