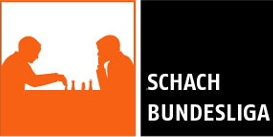 The Schachbundesliga championship tournament will take place in Karlsruhe from 16th to 20th September 2020. This tournament is an additional event and serves to determine the German team champion 2020 after the German Chess League was interrupted due to the COVID-19 pandemic and will continue it in spring 2021. OSG Baden-Baden stands out as a clear favorite among eight teams.
The participation in this tournament is voluntary following a decision by all 16 Bundesliga clubs. In the end, only eight clubs will play in a round-robin format. In addition to the record holder Baden-Baden, Solingen, Deizisau, Viernheim, and Bremen are likely to have a say in the hunt for the title. FC Bayern München, SF Berlin, and Aachener SV complete the field.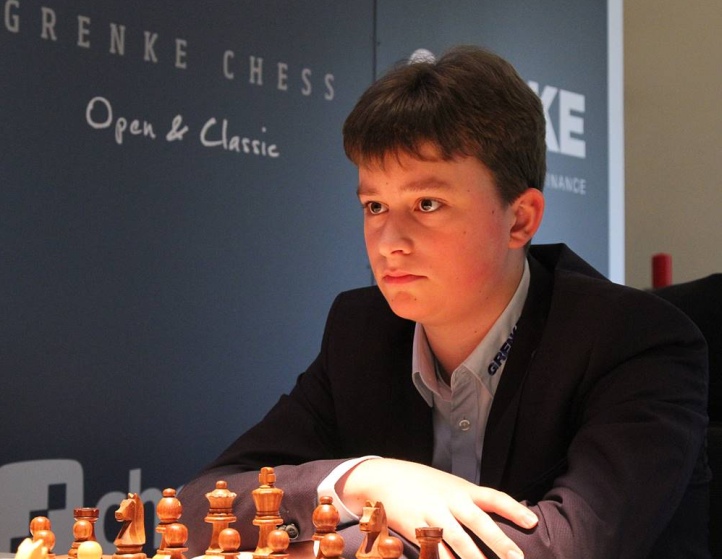 As this is an "over-the-board tournament", it will be interesting to see which players will travel to Karlsruhe. Chess fans are looking look forward to seeing many grandmasters in action, including 15-year-old Vincent Keymer (pictured above). The youngest German grandmaster playing for SF Deizisau made a strong impressed in Biel two months ago and would like to continue his run in Karlsruhe.
The matches will be broadcast live on the internet and commentated by renowned grandmasters. Furthermore, several videos of the event will be produced daily and published on the YouTube channel of GRENKE Chess.
The championship tournament is a strong signal from the clubs of the Schachbundesliga and the organizer to put on an event representing top chess despite the COVID-19 pandemic. The event will be held in compliance with all the strict requirements of health authorities.
Dates: 16 - 20.09.2020
Venue: Garden Hall of the Karlsruhe Exhibition Centre, Festplatz 3, 76137 Karlsruhe
Organizer: Schachzentrum Baden-Baden e.V. in cooperation with OSG Baden-Baden 1922 e.V. and the GRENKE Group
Time control: 90 min 40 moves, 30 min rest, 30 sec increment from the first move.
Live coverage on the official website: https://www.schachbundesliga.de/

Videos on YouTube: https://www.youtube.com/grenkechess
Schedule Championship Tournament 2020
1st round on 16.09.2020 at 2 pm (CET)
OSG Baden-Baden - SF Deizisau
FC Bayern München - SC Viernheim
SF Berlin - Aachener SV
SG Solingen - SV Werder Bremen
2nd round on 17.09.2020 at 10am (CET)
SF Deizisau - SV Werder Bremen
Aachener SV - SG Solingen
SC Viernheim - SF Berlin
OSG Baden-Baden - FC Bayern München
3rd round on 17.09.2020 at 5pm (CET)
FC Bayern München - SF Deizisau
SF Berlin - OSG Baden-Baden
SG Solingen - SC Viernheim
SV Werder Bremen - Aachener SV
4th round on 18.09.2020 at 2pm (CET)
SF Deizisau - Aachener SV
SC Viernheim - SV Werder Bremen
OSG Baden-Baden - SG Solingen
FC Bayern München - SF Berlin
5th round on 19.09.2020 at 10am (CET)
SF Berlin - SF Deizisau
SG Solingen - FC Bayern München
SV Werder Bremen - OSG Baden-Baden
Aachener SV - SC Viernheim
6th round on 19.09.2020 at 5pm (CET)
SF Deizisau - SC Viernheim
OSG Baden-Baden - Aachener SV
FC Bayern München - SV Werder Bremen
SF Berlin - SG Solingen
7th round on 20.09.2020 at 11am (CET)
SG Solingen - SF Deizisau
SV Werder Bremen - SF Berlin
Aachener SV - FC Bayern München
SC Viernheim - OSG Baden-Baden