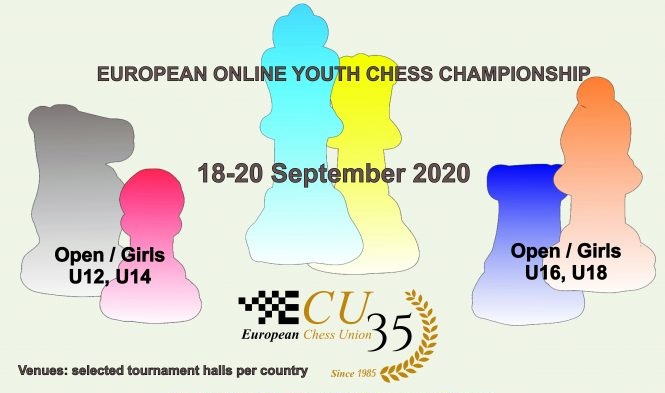 The first European Online Youth Team and Individual Chess Championship brought together more than 700 players from 40 European federations and stretched over three days. The event was played in a 9-round Swiss tournament format with the time control 25 min + 5 sec in eight different sections: Open U18, U16, U14, U12, Girls U18, U16, U14, and U12.
The first winners, the top seed of the Open U18 section Andrey Esipenko (RUS) and Yana Zhapova (RUS) playing of Girls U12, took gold in their groups with one round to spare.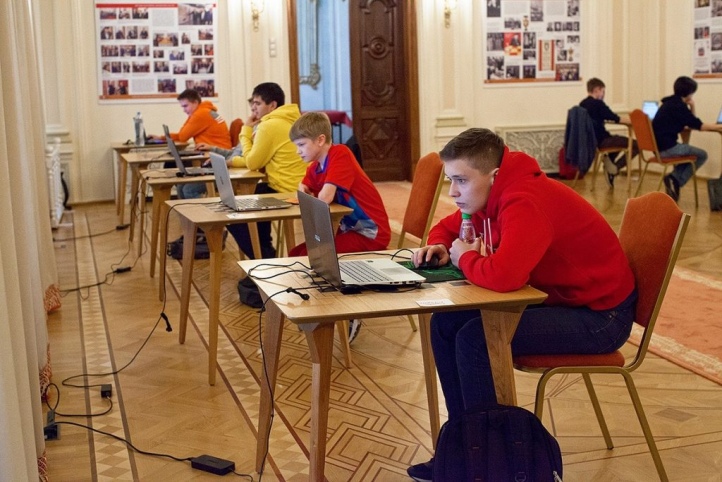 Team Russia
In other sections, the tension was there until the very last minutes. After nine rounds of play in the Girls U18 section, two Russian players WGM Aleksandra Maltsevskaya and WIM Elizaveta Solozhenkina tied for the first place scoring 8 points, each with the former taking the title thank to better tiebreaks. Laman Hajiyeva from Azerbaijan took third place with 7 points.
In the Open U18 section while three players - Casper Schoppen (NED), Arseni Nesterov (RUS), and Shant Sargsyan (ARM) - tied for second place and finished a full point behind the champion Andrey Esipenko. Better tiebreaks secured Schoppen silver medal while Nesterov took bronze.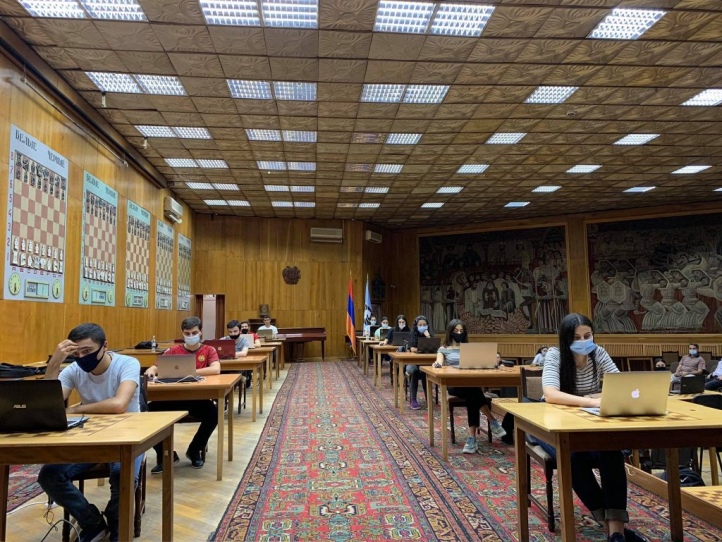 Team Armenia
In the section for Girls U16, Viktoria Kirchei and Alisa Nur-Mukhametova both from Russia emerged on the top with 8 points each, but again the former was proclaimed the winner due to better tiebreaks. Nur-Mukhametova came second, while Marie Ruzic Pia (SLO) won the bronze medal.
Rudik Makarian (RUS) and Frederik Svane (GER) netted 8 points each and tied for the top of the Open U16 section, but the tiebreaks favored Makarian. Svane took silver, while another Russian player Gleb Dudin finished third with 7.5 points.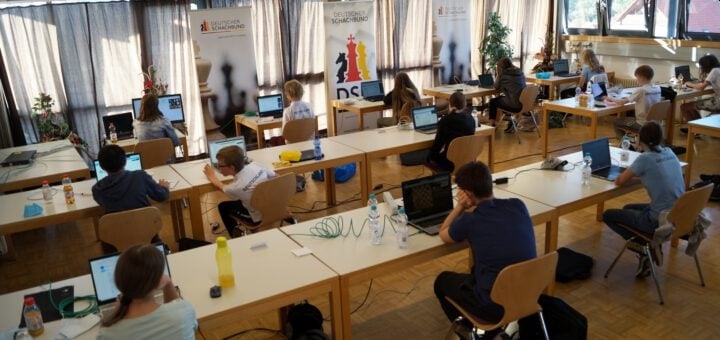 Team Germany
Tiebreaks criteria were the decisive factor in determining the winner in the Girls U14 group, where Aliaksandra Tarasenka (BLR) and Aydin Gulenay (TUR) shared the top position with 7.5 points each. Tarasenka won the event, Gulenay had to settle for the silver medal and Eline Roebers (NED) came third.
Volodar Murzin (RUS) confidently won the Open U14 section leading throughout the event. Ilya Makoveev (RUS) came second with 7.5 points and Denis Lazavik (BLR) took third place scoring 7 points and having better tiebreaks than Read Samadov(AZE).
Yana Zhapova (RUS) mounted to the top of the Girls U12 section as became the only player in the European Youth Online Chess Championship to achieve a perfect score of 9/9. Anna Shukhman (RUS) finished second 1.5 points behind the winner, Alexandra Shvedova (RUS) got bronze with 7 points thus making the all-Russian podium in this group.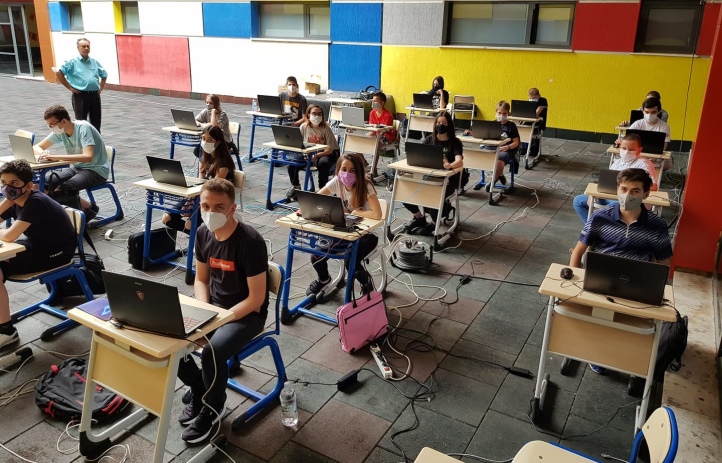 Team North Macedonia
In the team competition, the four best results (one player per category with the highest score) determined the team winners in the Open and Girls sections. Team Russia took first place in both sections winning 13 medals.
Open:
1. Russia – 30.5
2. Azerbaijan – 28
3-4. Armenia (182.5) and Germany (179.5) - 26
Girls:
1. Russia – 29
2. Germany – 25.5
3. Netherlands – 24.5

Text and photo: ECU official website