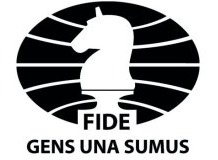 Dear member Federations:

We would like to remind you that you can register more than one team in the upcoming Online Olympiad for People with Disabilities, to be held between November 20 and December 3, 2020.

However, please note that all participants have to be previously registered in the directory of players with disabilities at the DIS website. You can check this database at this link: https://dis.fide.com/wr0. All your team members must be included in the database: this is a mandatory condition to be a participant in the event.

In case any of your players are not included yet in the database, please send the players' names and details to the FIDE VP Akaki Iashvili at iashvili.fide@gmail.com before 30 September 2020, using this form. Please provide a passport-size colored photo of your players as well.

The Online Olympiad for the Disabled is sponsored by Pengcheng Chess Club.