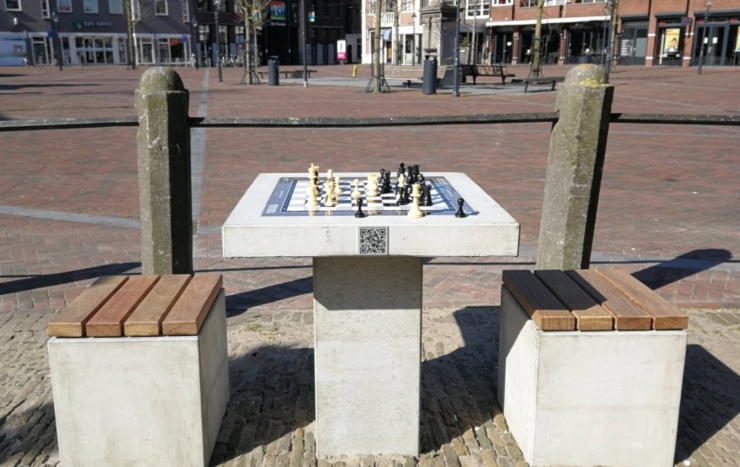 This article was originally published on the FIDE Newsletter #15 (September 28, 2020). If you want to receive this biweekly publication directly in your inbox, please subscribe here.
Jesus Medina, from The Netherlands, is not your average chess fan: he taught himself how to play when he was already 46. With a professional background in IT and tourism, he also holds a Bachelor's degree in Education. When his older daughter was in primary school she was struggling with mathematics, and he thought that chess might help her to improve her calculation skills. "So I taught myself how to play watching Youtube tutorials, and then I taught her".

The plan worked out pretty well. "Her ability to concentrate improved a lot, and that, combined with remedial classes, helped her to build up her math skills". The experience was so positive that Jesus took a strong interest in attracting more children to the game.
"We all know the educational benefits of chess. If we want more kids to be exposed to chess, we have to make chess accessible, make it visible in those places where kids play: in city parks, squares, and schoolyards," he explains. "You can't want something if you don't know that it exists. A lot of kids don't play chess at home, or at school. They might not know that chess exists. By seeing chess tables in parks and squares, they will want to know more about the game, they'll want to play it."
With this idea in mind, in 2018 he launched "Urban Chess", a social initiative in the Netherlands to place public chess tables in city parks. In March that year, the first three public tables were inaugurated in Máxima Park in Utrecht. Two and a half years later, 17 Dutch municipalities have followed already, and his initiative has already received words of endorsement from chess personalities like Anish Giri, as well as Judit and Susan Polgar.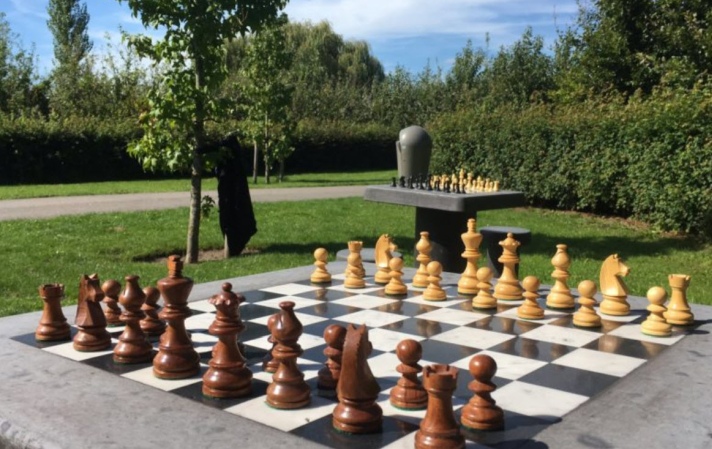 "The structural Urban Chess approach can be copied in other countries as well", explains Jesus. "I try to motivate people locally to reach out to their municipalities, and I guide them on how to proceed. I explain to chess enthusiasts how they can approach their city council and advise about the right communication: which arguments they should use, which ones they should better not".
He gives an example: "If you want this to work out, your approach with the authorities shouldn't be 'I want to promote chess', but rather 'we want to create social cohesion' or 'we want to promote an activity that helps in fighting brain decline'. That's the idea that will appeal to them".
Jesus also offers advice on the financial part: how the costs can be covered, who and how they can approach for funding. "I highlight the importance of a 'programming first' approach: we plan certain activities that will take place around the chess tables, like workshops, simuls, charity events… We use this plan towards the city council to demonstrate that we have put some thought on it, that we have a plan and we will make sure that the chess tables will be used".
Jesús has a very active Twitter account and a website in English. You can also reach him via email: jcmedinamolina@gmail.com.
Photo: https://twitter.com/jmedinamolina