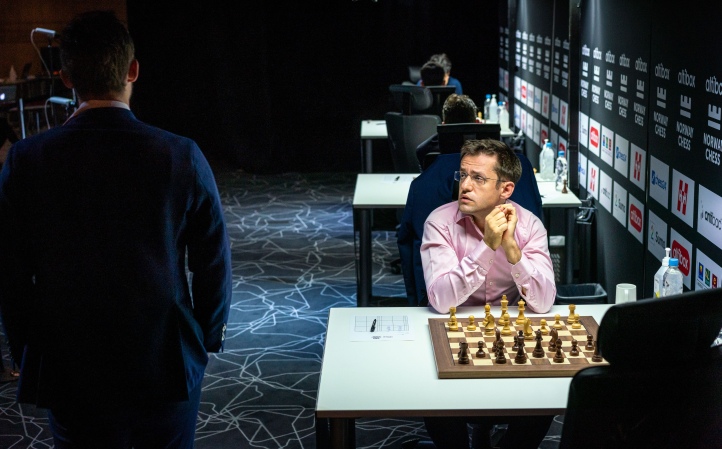 It was the day of revenge at the Altibox Norway Chess as in Round 6 Magnus Carlsen and Fabiano Caruana retaliated after yesterday's losses to Jan-Krzysztof Duda and Levon Aronian respectively. The only exception was Aryan Tari who suffered another defeat at the hand of Alireza Firouzja. As a result, Firouzja took the lead one point ahead of Carlsen who moved up to the second position.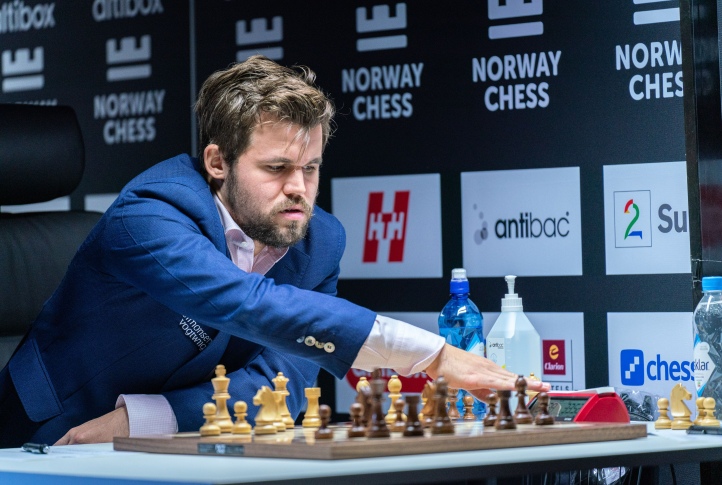 Magnus Carlsen made a short work of Jan-Krzysztof Duda by beating him in just 26 moves. The opponents followed the footsteps of Pashikian and Matlakov until move 16, when the Pole opted for a supposedly better move 16…Nc5 which, nevertheless, did not solve all his problems. A couple of inaccuracies were enough to turn his position from tough to hopeless and Magnus quickly delivered a coup de grace.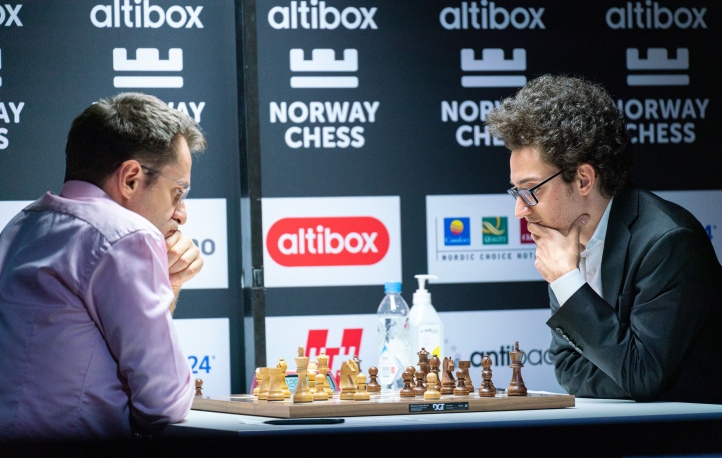 Levon Aronian achieved a very promising position against Fabiano Caruana but when the time came to turn up the heat he opted for an attractive but erroneous 23.g4? (23.Ng5 was much better). According to chess engines, the position was still roughly equal, but being short of time the Armenian went down in flames in the subsequent tactical skirmish.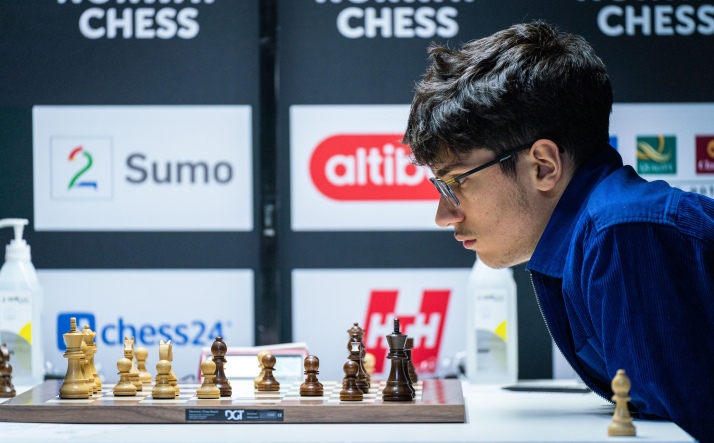 Alireza Firouzja played another fine game against Aryan Tari by gradually building up pressure on the kingside, while the opponent's advance on the opposite wing was rather innocuous. On move 22 Aryan weakened his castled position with 22.g3? and allowed Alireza to finish the game with a direct attack.
Standings after Round 6:
1. Alireza Firouzja – 13
2. Magnus Carlsen – 12
3. Levon Aronian – 11
4. Fabiano Caruana – 10
5. Jan-Krzysztof Duda – 4
6. Aryan Tari – 1.5
Photo: Lennart Ootes
Official site: https://norwaychess.no/en/