The 2020 U.S. Championships features a series of five national title events, all taking place online for the first time. The tournaments, stretching from October 8 to October 29, started with the 2020 U.S. Girls Junior Championship, followed by the Junior Championship (Open).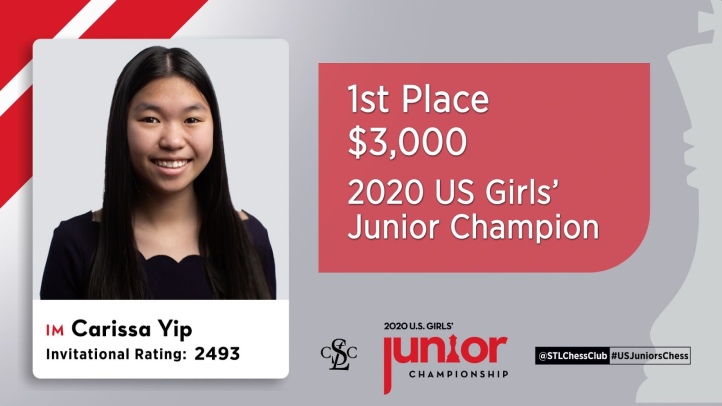 Top seed and two-time U.S. Girls' Junior Champion IM Carissa Yip managed to pull a hat-trick and win her 3rd straight U.S. Girls' Junior Championship title in a row, thanks to a brilliant final day where she won all three of her games to finish with 7.5/9 points.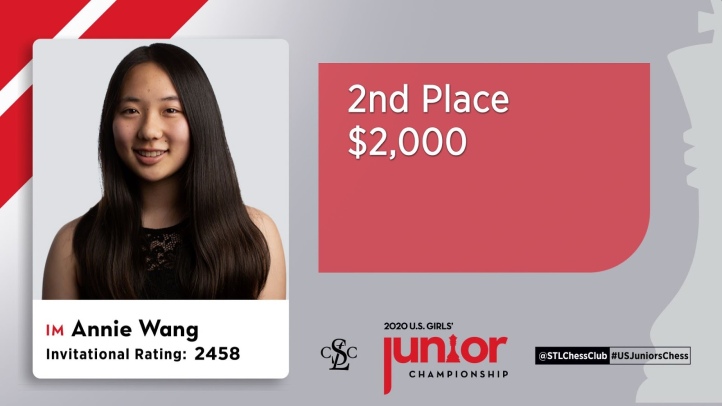 Trailing Carissa during the final day was IM Annie Wang, who despite a loss was able to finish in 2nd place with 6.0/9, along with WIM Rochelle Wu, who finished the event in clear third place with 5.5/9 points.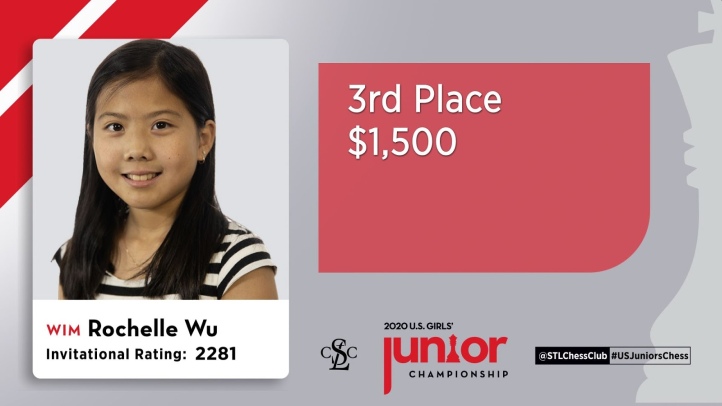 Asked about her success, Carissa said, "My first two days weren't really my best chess, the rapid time control is something I'm not really used to, so there were a lot of blunders, but I feel like I got the hang of it the last day, and put more of an emphasis on time than in standard games."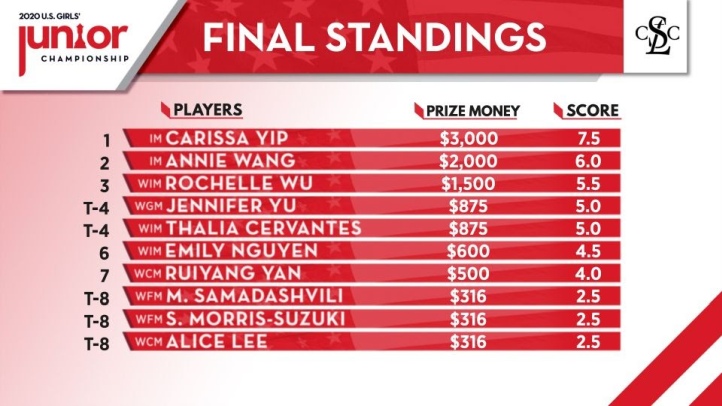 In one of the most thrilling finishes ever, GM John Burke managed to win the 2020 U.S. Junior Championship after getting the best of GM Jeffery Xiong in an Armageddon playoff that ended with the U.S. #5 ranked player losing on time in a winning position. The final game took place after the players both finished with 6.5/9 points during the regular event, leading to a two-game rapid playoff match that was also tied.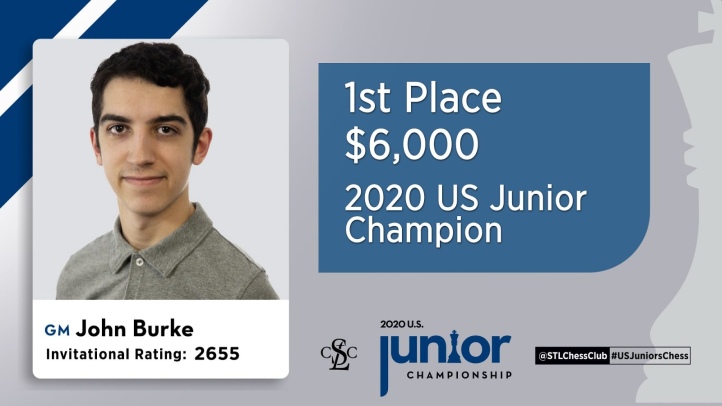 Asked about the rapid playoff, Jeffery felt he "jumped the gun a bit" in terms of his conversion in some games, but didn't feel too bad about losing in the eventual time scramble, focusing on his own mistakes. "The key was not being precise earlier, and then once we were low on time it was just a mouse race so it was not in my control," said Jeffery.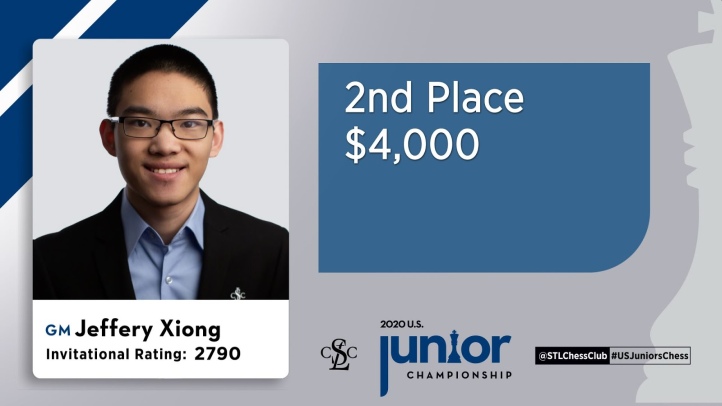 Burke was able to cap off an incredible run that started with a first-round loss to Xiong in the event, needing to win game after game to stay within reach of the leaders. "After losing the first game I was worried that it might turn into a not-so-good tournament, but somehow I was able to keep focusing on one game at a time." With this win, Burke will qualify for the 2021 U.S. Championship, as well as earning an additional $6,000 in scholarship money.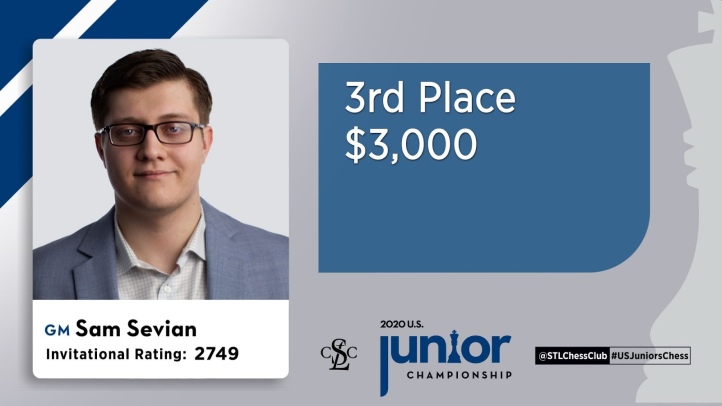 Finishing in 3rd place with 6.0/9 was #2 seed GM Sam Sevian, who despite a poor start managed to fight his way back to a bronze finish.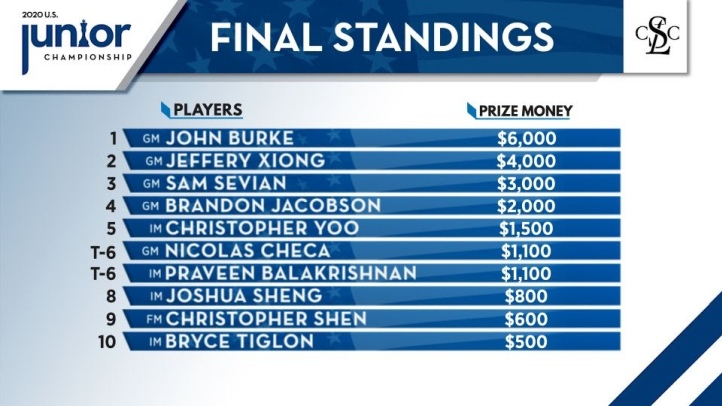 Next up in the 2020 U.S. Championship series is the 2020 U.S. Senior Championship, which starts Saturday, October 17, with live coverage from WGM Jennifer Shahade, GM Yasser Seirawan, and GM Maurice Ashley starting at 12:50 PM CDT on USChessChamps.com, YouTube, and Twitch.
Text: IM Kostya Kavutskiy
Photo: Official website
Official site: USChessChamps.com