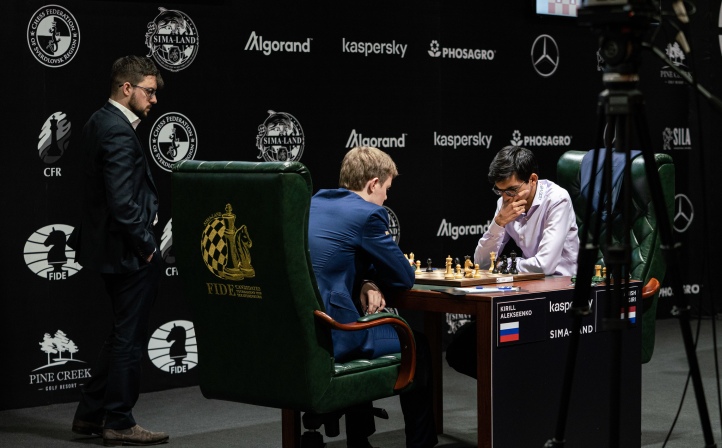 Unfortunately, FIDE is forced to postpone the resumption of the Candidates Tournament until the spring of 2021.
The main reason for rescheduling the event is, of course, the concern related to the well-being of the players in the midst of the second wave of the pandemic. FIDE was ready to provide special travel arrangements and hospitality, including dedicated charter flights, and a high-class hotel being converted into an isolated environment. We have discussed all the details with each one of the players, and we'd like to thank them for their honest opinions, which helped us to weigh all pros and cons.
Till now, we have not received clearance for all players to participate in the tournament. Two players from one country are awaiting permission from their national authorities. While having full respect for the respective national procedures, FIDE will take further decisions about both the location and timing of the event based on our organization's internal rules.
With the World Championship Match being scheduled for November-December 2021, we have some margin to adjust the reschedule of the Candidates Tournament. Holding the event in the spring of 2021 increases significantly the possibility of staging this very important event in a safe environment, minimizing the stress on the participants.
FIDE confirms that the second leg of the event will, in any case, take place in the spring of 2021. FIDE does not consider any changes to the cycle regulations. The venue and exact dates will be approved by FIDE two months before the resumption of the competition. The protocol for the event will be developed taking into account the practice of other top-level tournaments and the recommendations from local authorities.
We understand this announcement might be a disappointment for the chess community. However, it is FIDE's responsibility to ensure not only the safety of the players and their general well-being during the tournament but also to provide the best possible conditions for the course of such a high-level event.
Finally, FIDE would like to express its gratitude to the host city of Yekaterinburg, which did a splendid job organizing the first leg of this competition under very challenging circumstances. Likewise, we are very thankful to the Georgian authorities, who generously stepped in to offer us an alternative in case of need. Finally, we would like to thank our sponsors for their patience and commitment.