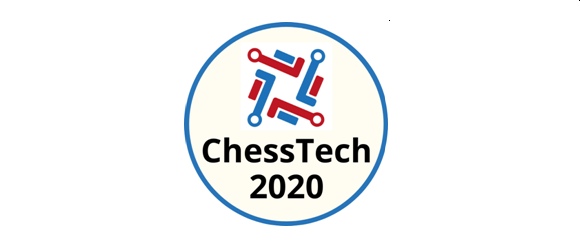 Running parallel to the FIDE Congress was ChessTech2020, the online conference on chess and technology, which drew 526 registrations from more than 70 countries. Following a welcome to the two-day-meeting from Zurab Azmaiparashvili, President of ECU, the FIDE President Arkady Dvorkovich gave a keynote address Chess: Driving Technological Innovations in the 21st Century and answered a wide range of questions afterwards. The event, the 8th in the sequence of the London Chess Conferences, was directed by John Foley from ChessPlus Limited, a London-based training, and education company, with a programme developed by Stefan Löffler of ChesstechNews. FIDE was a foundation sponsor through its continental funding of the ECU. Commercial sponsors of the event included Tornelo, Chessable, DGT, LearningChess, ChessKid, ChessLang, SzuperChess, GameAhead Consulting, and ChessStars.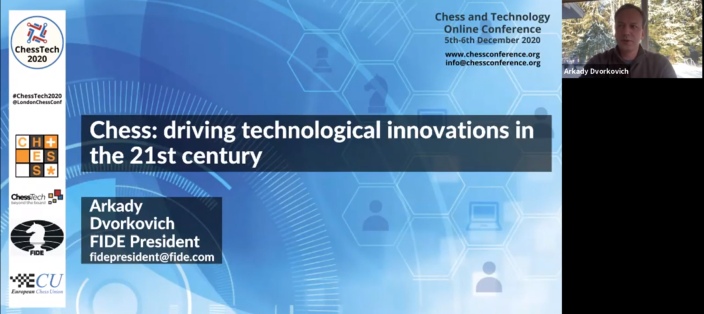 The Zoom-based conference comprised 44 sessions with 122 contributors. The conference was very well received with an average satisfaction star rating of 4.3/5. According to the post-conference survey, the three most frequent descriptions of the conference were "interesting", "informative" and "inspiring".
There were many memorable sessions.
One of the most important topics was anti-cheating on which there were three in-depth sessions examining different perspectives.
Many attendees were impressed by Chris Callahan's overview of the free platform Lichess.
The book presentations from David Smerdon (The Complete Chess Swindler) and Noam Manella (Think Like a Machine) provided deep insights into cognitive psychology.
Daniel King's honest account of how he built up his YouTube channel PowerPlayChess attracted many admirers. Another session on streaming chess gave advice from setting up Twitch to running a successful channel.
The clear presentation by Shohreh Bayat and Judit Sztaray on online arbitration was praised by the arbiter community.
Many chess teachers valued the presentations from a range of education companies including LearningChess, ChessKid, Chesser, AcornChess, and ChessLang. Chessable made a major announcement about the provision of free software to schools.
The session on sponsorship was excellent.
The gender issues from the previous conference were revisited in a lively international forum.
There were three sessions on Erasmus projects: Castle, CGS, and 8by8; and one session featuring the European Research Council funded Digital Ludeme Project.
There were several panels such as "Is Chess an Esport?" and "How to Make Chess Greener?"
Many people praised the session on new formats for chess journalism.
There was a competition for the best chess startup in 2020. This was won by Chessvision.ai by Pawel Kacprzak from Poland.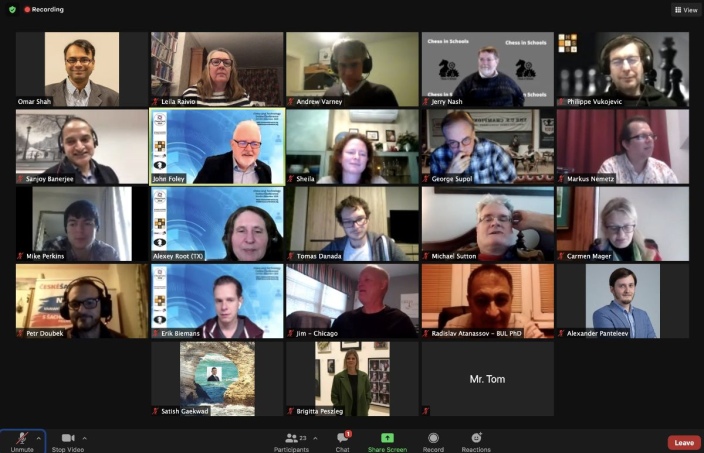 Lecture by Dr. Alexey Root
n addition to the above sessions in English, there were also segments of the conference conducted in French, Spanish, and German which were reported to be highly satisfactory.
The conference also comprised a social networking "Chess Café" where it was possible to meet with other attendees in an informal atmosphere.
For those who did not attend the conference, these are available in three categories. Some are available to the general public and are being released one-by-one with social media notifications. A second category is for those people who registered for the conference and may not have been able to get into some popular sessions. The third category is reserved for those with professional tickets. Access to categories two and three is available for a modest fee.