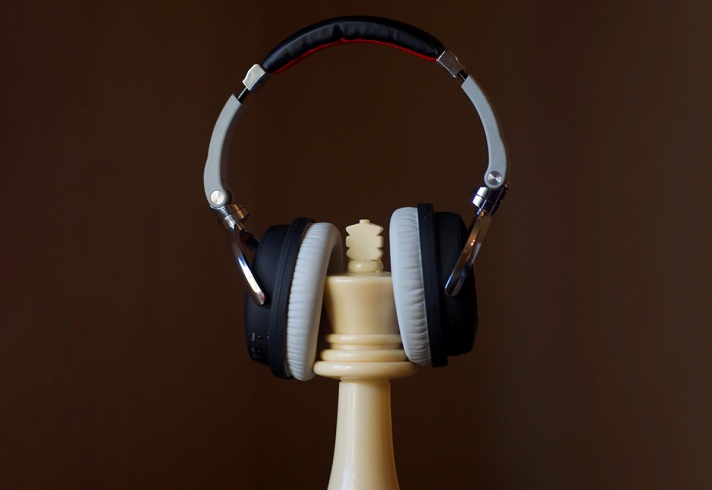 Twitch is stealing all the headlines lately, and no wonder why. Nakamura is very close to hitting one million followers, and this weekend a new record was broken when the platform reached 356 content creators streaming chess at the same time. Meanwhile, on YouTube, Agadmator is also very close to reaching 1 million subscribers, while Levy Rozman surpassed 500k a few days ago and his channel keeps growing at incredible speed.
Such a phenomenon very much overshadows everything else, but the fact is that chess podcasts are also on the rise! For the old-timers who might be reading this, a podcast is an audio program, just like traditional radio, but you subscribe to it on your smartphone or tablet, and you listen to it whenever it suits you. Very much as it happens with everything else nowadays, you don't have to follow a schedule fixed by somebody else to enjoy a show: new episodes are automatically downloaded into your device and you can enjoy them while commuting to work in the morning – even if you are offline. That way, you can keep enjoying chess even while you drive, jog, or do the dishes. There are multiple apps you can use to subscribe, download, and organize your favorite podcasts.
The pioneers when it comes to chess podcasts were Macauley Peterson, Lawrence Trent, and Stephen Gordon, who started "The Full English Breakfast" (FEB) on February 25, 2009. Later on, Simon Williams joined from episode 32. The show went on for 52 episodes and almost 8 years – but sometimes they could go for an entire year without releasing an episode. What FEB had in quality and originality, it lacked in regularity. There are even rumors now that The Full English Breakfast could make a comeback after a 2-year hiatus.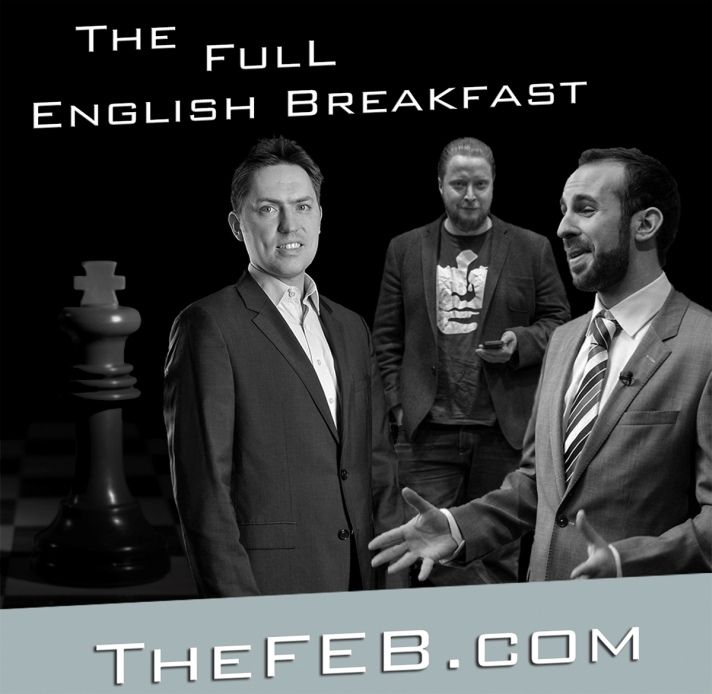 More or less at the time, FEB was fading away, "The Perpetual Chess" made an appearance. This is the personal project of Ben Johnson, from Princeton, New Jersey. "I launched the Perpetual Chess Podcast in December of 2016, in order to help address what I saw as a shortage of quality chess podcasts. I am a huge fan of the podcast medium, and I love chess", explains Ben. "The lack of audio-only chess content frustrated me and made it hard for me, as a busy working parent, to consume chess content."
After 211 episodes, "The Perpetual Chess" has been downloaded/streamed over 1,500,000 times in over 100 different countries, and it is now sponsored by Chessable. Thanks to this support, Ben has been able to expand his project, launching an additional monthly podcast devoted to chess books. The list of chess personalities who have been interviewed during these four years is nothing short of impressive.
US Chess also produces, not one, but multiple chess podcasts. John Hartmann, the editor of Chess Life magazine, hosts a monthly podcast title "Cover Stories with Chess Life", where he goes in-depth and behind the scenes of each month's Chess Life cover story. Pete Karagianis, the US Chess Assistant Director of Events, runs the podcast "Chess Underground", a miscellaneous show that explores eccentricities, peculiarities, and theoretical novelties. Dan Lucas, the Senior Director of Strategic Communication, talks to people who are advancing the US Chess mission statement to "Empower people, enrich lives, and enhance communities through chess" through his podcast "One Move at a Time". Finally, the ubiquitous Jennifer Shahade hosts the podcast "Ladies Knight", a monthly podcast featuring female chess champions and leaders. The podcast debuted in January 2019 with popular chess streamer Alexandra Botez as a guest. All these podcasts are well consolidated, having reached between 25 and 30 episodes each.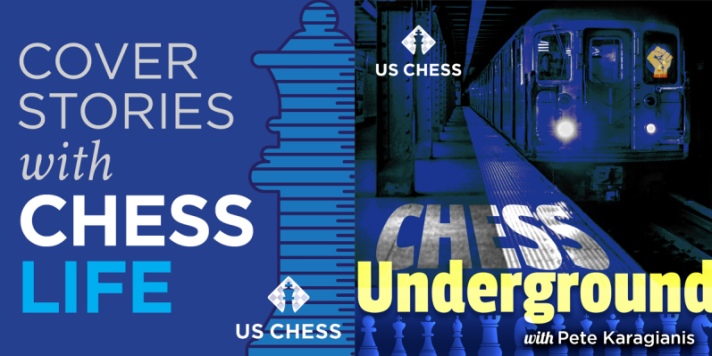 "The Chess Pit" yesterday celebrated its first year of life. Hosted by Jon Mackenzie, Phil Makepeace, and Chris Russell, this is a weekly podcast, so it has already reached 53 episodes. Last September, Dutch chess writer and photographer Eric van Reem also launched the Podcast "Let's Talk About Chess". Despite being the newest, it is gaining popularity very quickly, thanks to his interesting interviews with top chess personalities.