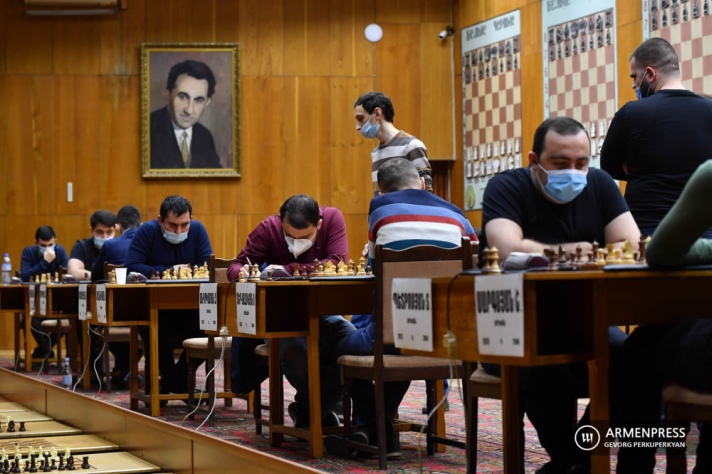 The Armenian Championship (so-called the Highest League) is taking place from 16-28 February 2021 in the capital of the country Yerevan. The 81st open event is a 12-player round-robin with the time control of 90 minutes for 40 moves followed by 30 minutes to the end of the game, plus a 30-second increment starting from move one. The winner qualifies for a spot in the national team.
The opening ceremony and the playing rounds are held in the Tigran Petrosyan Chess House.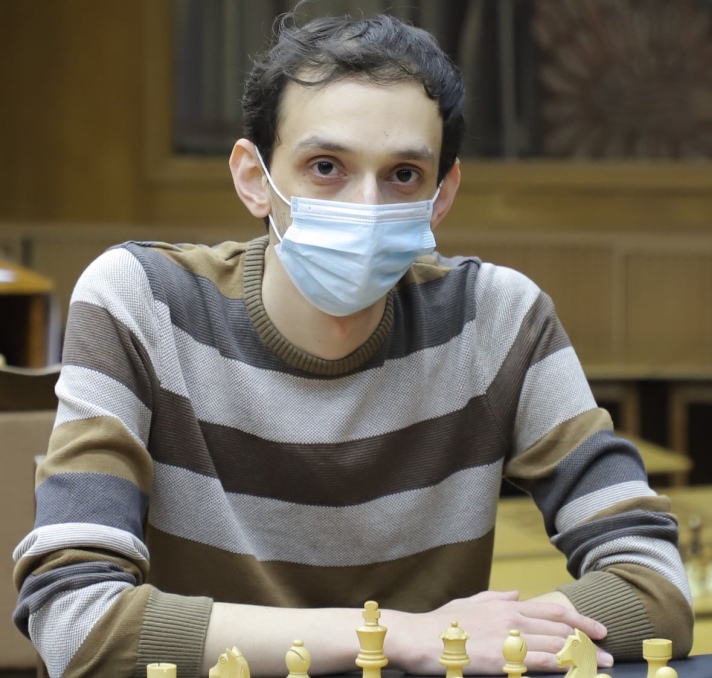 Although the top-5 rated Armenian players are not participating, the event can boast of an impressive line-up with eleven grandmasters taking part. In Round 1 two highest-rated players Robert Hovhannisyan (2642) (pictured above) and Samvel Ter-Sahakyan (2640) scored confident victories with white pieces and took the lead.
The 76th women's championship is a 10-player round-robin tournament in which the highest-rated Maria Gevorgyan and Siranush Ghukasyan are considered to be the main favorites.
Photo: Gevorg Perkuperkayn (ARMENPRESS)