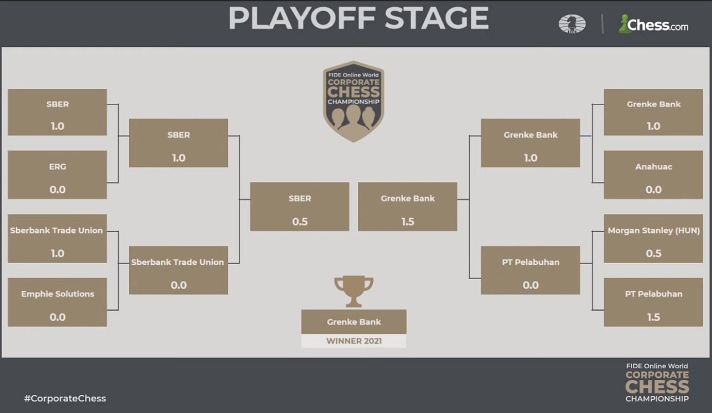 GRENKE Bank became the winner of the inaugural FIDE Online World Corporate Championship. In the final, the German team defeated Russian SBER, headed by the world's #4 Ian Nepomniachtchi. It is noteworthy that the leader of the winners, one of the top German grandmasters Georg Meier is a current employee of GRENKE Bank. "I am no 'legionary', just an employee of GRENKE Bank who likes to play chess in his spare time!" tweeted Meier correcting an inaccuracy in our introductory article. Another distinguishing feature of the champions is the 75% female roster. Quoting Meier again: "Lucky me to play alongside three fabulous women - Alina Kashlinskaya, Hanna Marie Klek, and Inna Agrest! Deep down I was convinced that we will win if I survive one game!"
Indeed, Meier held his ground in the key match whereas WIM Inna Agrest scored a decisive point by defeating Maria Komiagina with all other boards tied.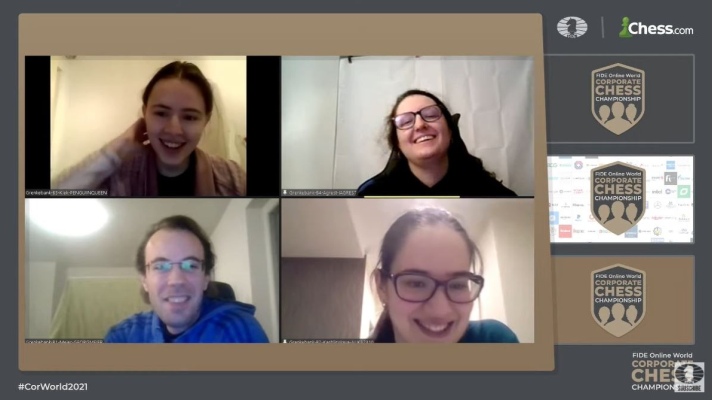 On the final day of the event, with eight teams vying for the main title, lady luck favoured GRENKE Bank slightly than other squads. After convincingly winning their East B group, the eventual champions faced off against West A's Anahuac (MEX) in the quarterfinals. The German team did not make their fans sweat, although scored a victory by a minimal margin.
Another team from the Western pool PT Pelabuhan Tanjung Priok (INA) beat Morgan Stanley (HUN) in the only blitz-match tiebreak of the final day. The Indonesians could have avoided this tiebreaker and advanced straight into semis hadn't Chelsie Sihite blundered a checkmate in one in an equal rook ending with only two pawns left on the board.
In the other two quarterfinals, SBER (RUS) crushed ERG (KAZ) 3:1 whereas Sberbank Trade Union (RUS) beat Emphie Solutions (POL) by a minimal score thanks to another victory by Anton Korobov (#5 in the rapid rating list) on the first board.
Two Russian teams, the divisions of the same banking and financial services company, were pitted against one another in the semifinals. SBER turned in a dominating performance routing their compatriots 3½:½. Anton Korobov, who had previously scored 5½ out of 7, suffered his first defeat at hands of Ian Nepomniachtchi.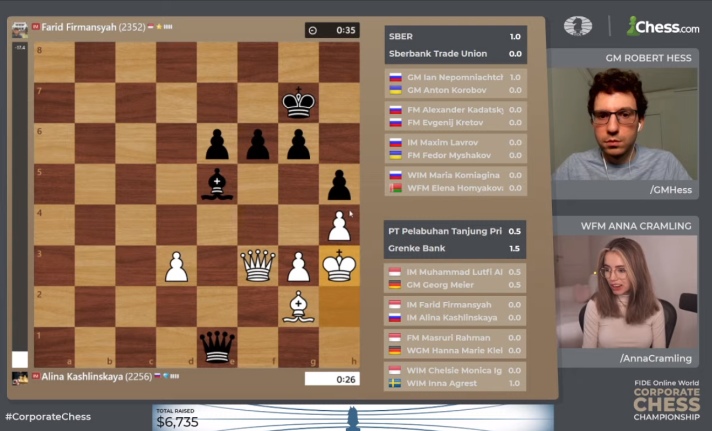 GRENKE Bank played a much closer semifinal against PT Pelabuhan Tanjung Priok and pulled out a victory by minimal score thanks to a little help from the opponents: Farid Firmansyah had a great chance to beat Alina Kashlinskaya, but hesitated at the key moment and the game ended in a draw.
Ironically, after three days of almost twenty-four-hour battles among 288 teams, full of mutual mistakes, lucky escapes, and unexpected outcomes, two rating-favorites - SBER (RUS) and Grenke Bank (GER) – locked horns in the two-set final. Both sets were close and hard-fought battles. The first one ended in a draw after the rivals exchanged blows on the first and third boards. Ian Nepomniachtchi who got the best of Georg Meier and scored his eighth victory in the championship has every right to be called the best player of the tournament.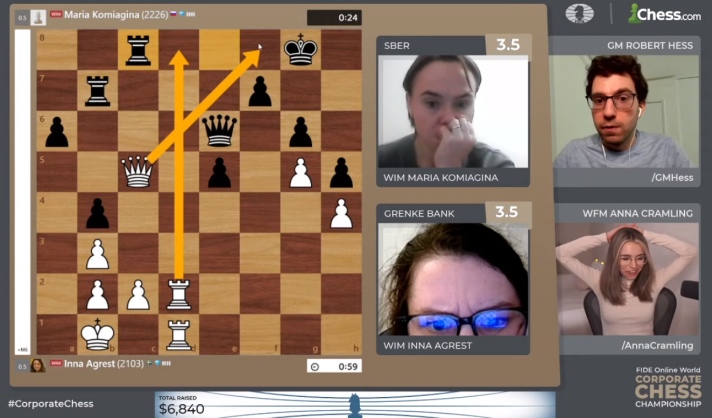 The second match was just as tense. IM Maxim Lavrov quickly took revenge on WGM Hanna Marie Klek and put SBER on board. IM Alina Kashlinskaya defeated FM Alexander Kadatsky who had not lost a single game before and levelled the match. After a draw on the first board, all eyes were on the last board game between WIM Inna Agrest and WIM Maria Komiagina. The engines showed Black's substantial advantage, although in a practical game with time running out, the outcome was not so clear. In the heat of the battle, Inna Agrest was more cool-headed out of two. A terrible mistake made by Maria Komiagina cost her and her team the game, and, as it turned out, the title.
Founded in 1978 in Baden-Baden, Grenke is not only successful in chess, but also in three different business areas: leasing, banking, and factoring. The bank operates now in 32 countries, with 1,700 employees worldwide.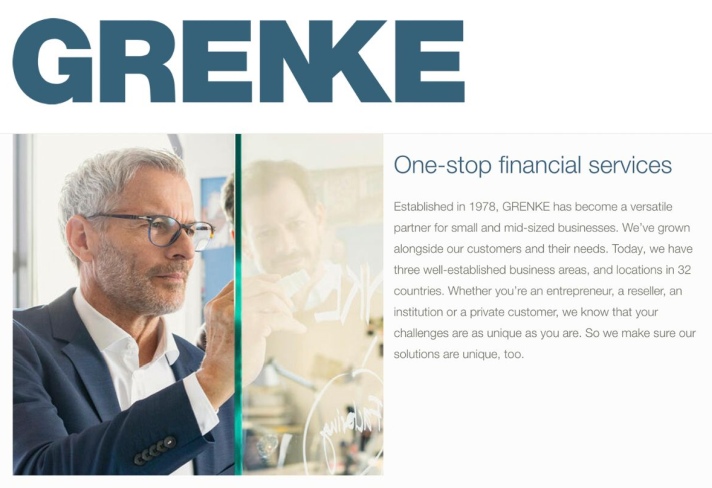 There are many reasons to celebrate this victory: the first one is that @Grenke_AG has been a loyal supporter of chess, and every year since 2013 they have sponsored the "Grenke Chess Classic", an elite tournament held in the German cities of Karlsruhe and Baden-Baden. In parallel with the "Classic", @Grenke_AG also organizes the largest chess open in Europe, with approximately 2,000 participants. Unfortunately, both events had to be canceled in 2020, for obvious reasons. But we can't wait to have them back!
Besides, Grenke was the only team competing with three women players: Alina Kashlinskaya (invited player), Hanna Marie Klek (Deputy team leader operational banking), and Inna Agrest (Project manager), along with Georg Meier (Risk Controller) and Sven Noppes (Member of the board).
The victory of @Grenke_AG is also a nice tribute to Wolfgang Grenke, who recently celebrated his 70th birthday. In 2014, Mr. Grenke established the GRENKE Foundation for the promotion of sport, art, architecture, and cultural heritage management.
We would like to encourage all participant companies, their employees, and chess fans in general, to support FIDE social projects Chess in Education, Chess for People with Disabilities and Chess for Vetarans Support Program. You can make a donation using the following link: https://give.softgiving.com/FIDE