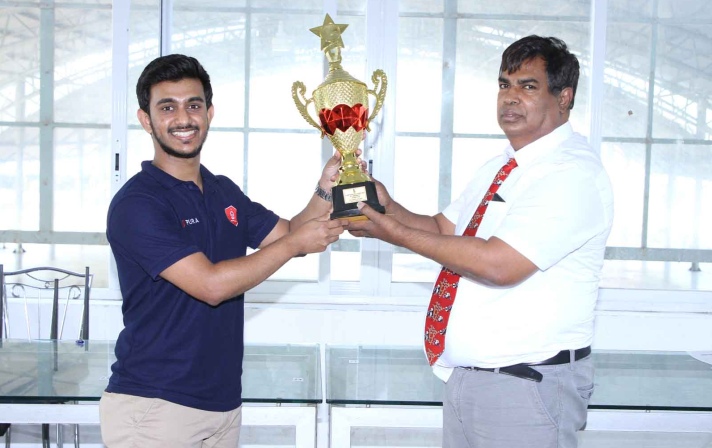 University of Sri Jayawardenapura Chess Club team emerged as a champion of Sri Lanka National Inter Club Super League Chess Championship 2021 with two rounds to spare. The team turned in a dominating performance scoring 17 out 18 possible and finished 5 points ahead of the runner-up, Anandians.
The National Chess Champion, Ranindu Dilshan Liyanage showed the best result (8 ½ out of 9) and passed the 2200 raring mark. Chamika Perera, SL National Chess Champion of 2011, performed his captain duties very well and contributed 8 points in 9 games. Lakshitha Randhil did a great job on the first board netting 6 points (no losses).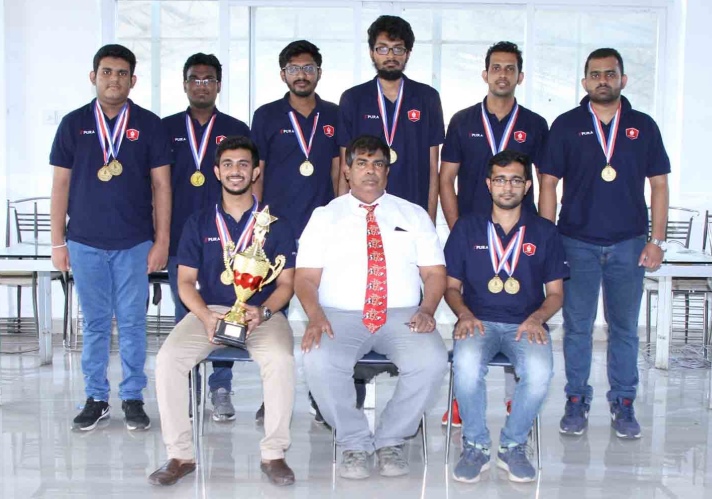 The strongest team event in the country, the Sri Lanka National Inter Club Chess Championship 2021 was held by the Chess Federation of Sri Lanka from February 26 to March 2, 2021 at Sanhinda hall, Gangodawila. The round-robin event attracted the top ten local chess clubs. The last two teams in the final standings were relegated to the SL National Inter Club B Championship whereas the two best will play in the top league next year.
Anandians Chess Club won the silver medal with the better tiebreaks after tying with Super Knight Chess Club team with 12 points. Theeksana Denuwan played a key role in Anandians' success scoring 7 points out of 9.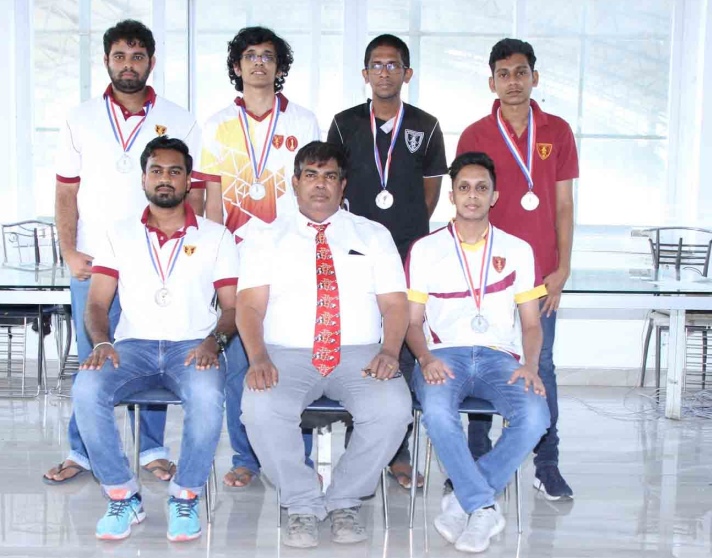 Kudos to Super Knights the only team that debuted in Super League after qualifying from Inter Club B last year. The renitent newcomers showed some spine and took bronze.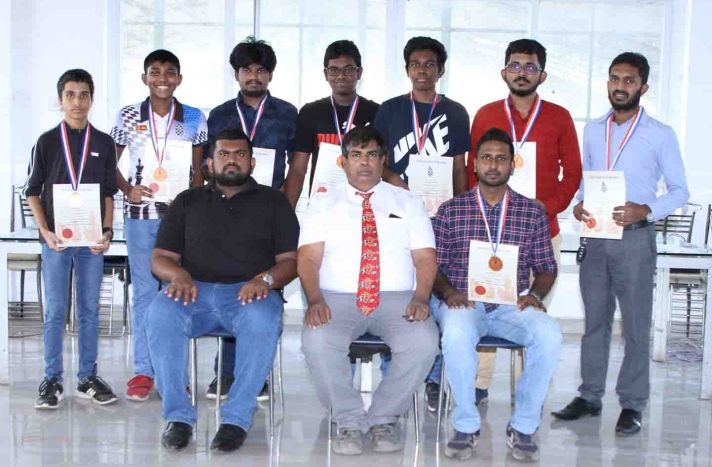 The games with commentaries by the former National Chess Champions, Dulan Edirisinghe, and Harshana Thilakarathne were streamed on Chess Federation of Sri Lanka FB page.
Final standings:
1. University of Sri Jayawardenapura CC – 17
2. Anandians CC – 12
3. Super Knights CC – 12
4. Blue and Gold CC – 11
5. SL Navy CC – 11
6. Sokians CC – 9
7. Grand Prix CC – 5
8. Kandy YMCA – 5
9. Maroons CC – 4
10. Black and Gold CC – 4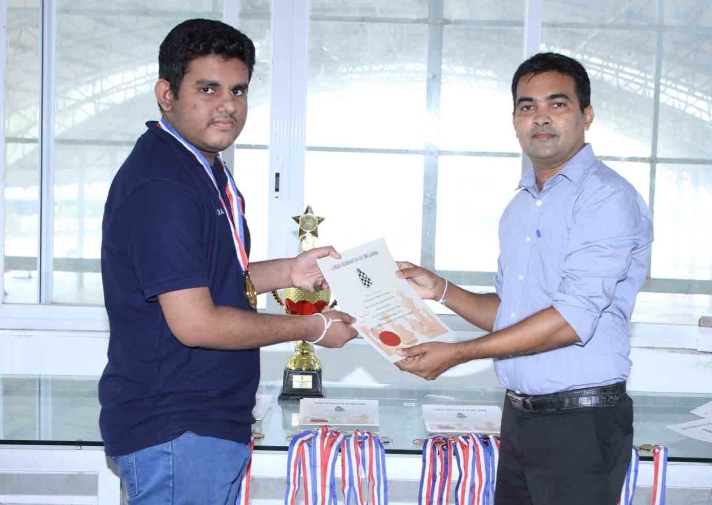 Ranindu Dilshan Liyanage receiving a prize for the best performance in the event
Board prize winners:
Board 1 – Laksith Randhil (USJP CC)
Board 2 – Damith Karunarathne (Blue Gold CC)
Board 3 – Chamil Priyankara (SL Navy CC)
Board 4 – CM WCC Perera (USJP CC)
Board 5 – FM Minul Doluweera (Blue & Gold CC)
Board 6 – CM Ranindu Dilshan Liyanage (USJP CC)
Board 7 – TN Alahakoon (Grand Prix CC)
Board 8 – S Harishman (Blue & Gold CC)
Text and photo: Godigamuwa Wijesuriya