Each of Night of Event Followed by 30-Minute Next-Day Highlight Show on NBCSN
NBCSN To Present More Than 20 Hours of Chess Coverage for Duration of Match
The International Chess Federation is pleased to announce a new media partnership for the FIDE World Championship Match 2021 with NBC Sports, which will present coverage of each game on NBCSN.
Organized by the International Chess Federation (FIDE), in partnership with EXPO-2020 in Dubai, the event will see the reigning world champion, Magnus Carlsen of Norway, defend his title in a 14-game matchup against his Challenger, Ian Nepomniachtchi of Russia. The two players will compete for a prize fund of EUR 2 million (USD 2,360,000). Initially planned for 2020, and postponed due to the pandemic, this clash between the two best chess Grandmasters in the world will finally take place between 26 November and 16 December 2021.
Starting on 27 November, 2021, the daily 30-minute shows on NBCSN from the FIDE World Championship Match 2021 will bring the highlights of each game not only to the hardcore chess fans but to the much wider and highly-engaged community of sports lovers throughout the United States. Each highlight show will be replayed the day after it premieres, totaling one hour of chess content every night, starting on 28 November and for the remaining duration of the match.
The videos will convey the emotions, stories, and expert opinions, including commentary by Maurice Ashley, who will focus on making chess accessible for all levels of viewers. Well-known as a commentator for high-profile chess events, Ashley made history in 1999 when he became the first African-American ever to be awarded the title of chess Grandmaster.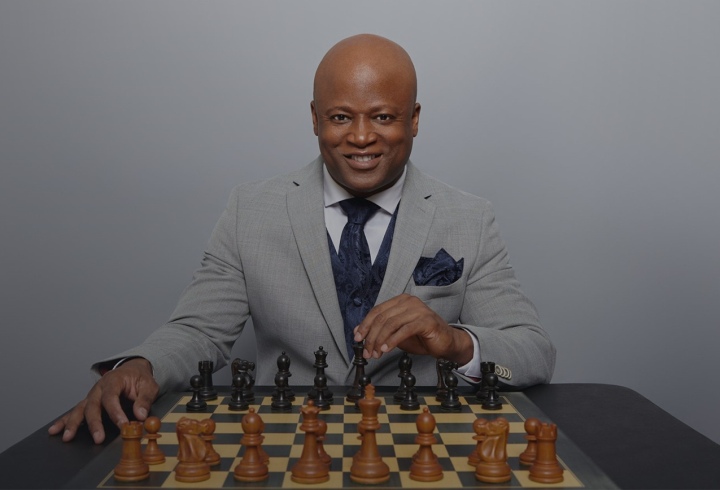 "It's exciting to be a part of the premier event in all of chess, one that will be followed by millions of passionate chess fans eager to see who will emerge victorious. Having NBC Sports on board is a brilliant development that will further help to push chess into the limelight where it certainly belongs", said Ashley.
Leveraging the massive surge in popularity that chess has experienced during 2020 and the first half of 2021, connected to the global lockdowns and the stunning success of 'The Queen's Gambit', the media partnership between FIDE and NBC Sports will allow huge exposure to one of the most prestigious sport competitions in the World. The game of chess attracts a wide and diverse audience represented by traditional chess fans, but also a new generation of chess enthusiasts who, not only play, but also watch chess videos and streams as a way to learn, improve, or simply enjoy the games of the Grandmasters.
"FIDE is happy and proud to partner with NBC for this groundbreaking project", said Emil Sutovsky, FIDE's Director General. For nearly a month chess will become a regular guest in millions of American homes. We are looking forward to delivering a show that would appeal to chess aficionados and those new to our beautiful game. They say - chess is gaining momentum - our aim is to take public interest in chess to an entirely new level, when we could speak of a global regular audience and sustainable growth. There is no better way to start such an ambitious project, than to have the major event of chess calendar, the World Championship Match on the major US network for three weeks running. Tune in!"
NBC Sports serves sports fans 24/7 with premier live events, insightful studio shows, and compelling original programming. Now, the World Chess Championship, one of the oldest traditions in the world of sports, will be a part of NBC Sports' history.
"We look forward to presenting the world's finest chess in fast-paced coverage throughout the 14-day match," said Nick Casanova, NBC Sports."
ABOUT NBC SPORTS GROUP
NBC Sports Group serves sports fans 24/7 with premier live events, insightful studio shows, and compelling original programming. The sports media company consists of NBC Sports, NBC Olympics, NBCSN, Golf Channel, Olympic Channel: Home of Team USA, NBC Sports Regional Networks, NBC Sports Audio Network and NBC Sports Digital, which includes NBCSsports.com, NBCOlympics.com, GolfChannel.com, the digital assets of the NBC Sports Regional Networks, NBC Sports EDGE, the NBC Sports Talk franchise, multiple apps, and two transactional sports businesses, GolfNow and SportsEngine, and two direct-to-consumer products - NBC Sports Gold and GolfPass. NBC Sports Group possesses an unparalleled collection of media rights agreements, partnering with some of the most prestigious sports properties in the world: the International Olympic Committee and United States Olympic and Paralympic Committee, the NFL, NASCAR, INDYCAR, PGA TOUR, The R&A, PGA of America, USGA, Churchill Downs, Premier League, Tour de France, French Open, and many more.
More information: https://nbcsportsgrouppressbox.com/about/