At the end of another thrilling day of chess, Hikaru Nakamura was crowned the champion of the 2021 Saint Louis Rapid and Blitz. The American speed demon demonstrated impressive form throughout the event and will take home $37,500.00 for his efforts. This marks Hikaru's second victory at the Saint Rapid in Blitz since the tournament's inception in 2017. His previous victory was in 2018. Fabiano Caruana narrowly edged out Richard Rapport to capture clear 2nd place and a nice paycheck of $25,000.00.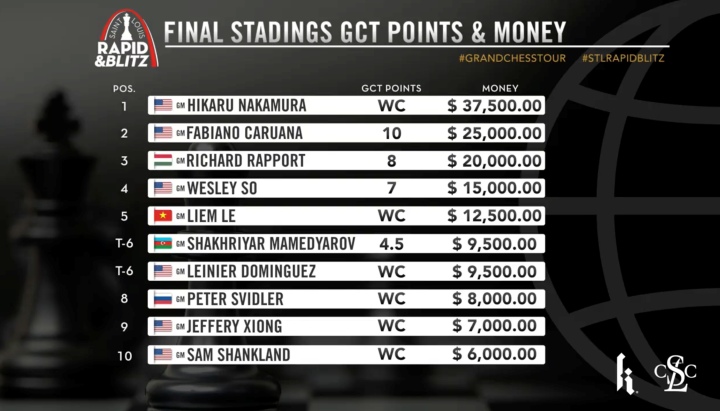 Coming into the final day of blitz chess, Hikaru Nakamura had three goals:
Win the tournament
Maintain his no-loss streak
Maintain his #1 spot in the world blitz ratings.
Nakamura accomplished the first goal without a hitch. He clinched clear first place with 3 rounds to spare. Such a feat is incredibly impressive on its own, given the strength of the field.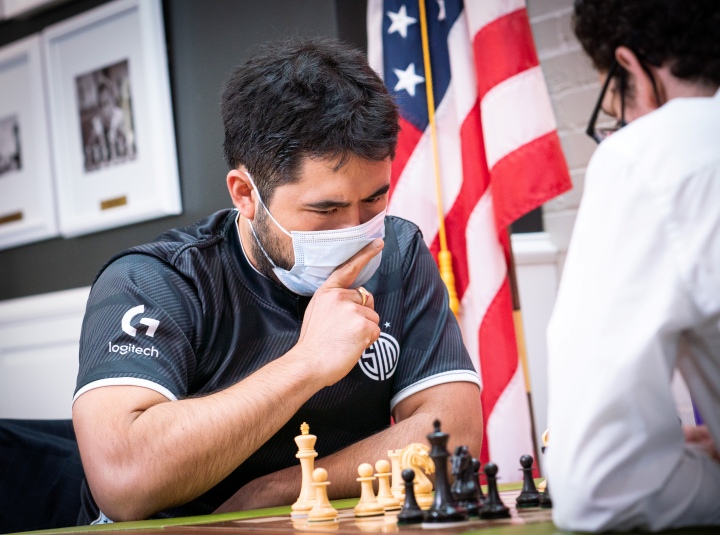 The second goal was a bit more challenging. Throughout the day, Hikaru found himself hanging on for dear life, especially in his games against Sam Shankland and Leinier Dominguez. However, Nakamura demonstrated amazing precision and resourcefulness to save difficult positions and stay undefeated.
After nine rapid games and 18 blitz games over the course of 5 days, Nakamura did not lose a single one. Unfortunately, the final goal of keeping the top blitz rating in the world was just out of reach. Given a large number of draws, Nakamura slipped just below Magnus Carlsen in the world blitz rankings. Magnus had this to say to Hikaru on Twitter: "Congrats to world #2 rated rapid and blitz player @GMHikaru for winning the #STLRapidBlitz with a dominating, unbeaten performance!"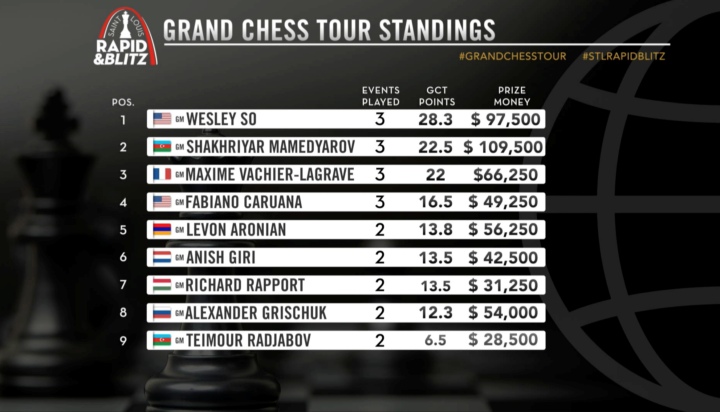 The fight for the top places in the overall Grand Chess Tour standings is still very hotly contested. With a 4th place finish in this event, Wesley So earned 7 GCT points and leapfrogged Maxime Vachier-Lagrave to become the new tour leader with 28.3 GCT points.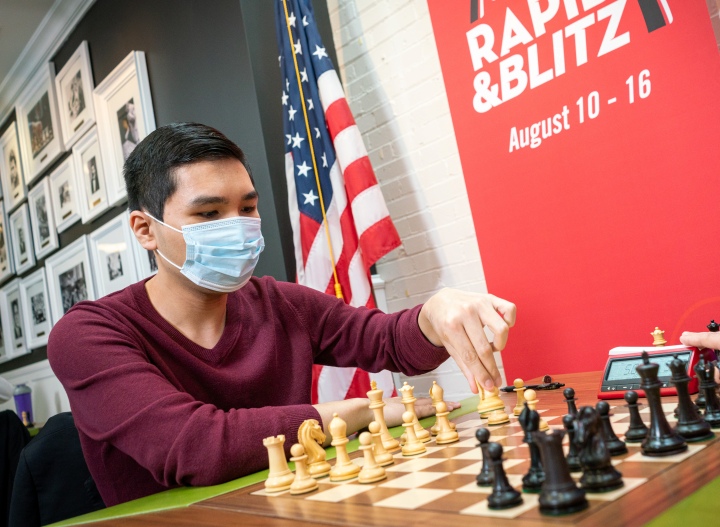 Shakhriyar Mamedyarov earned 4 GCT points in this event, boosting his overall score to 22.5 GCT points, barely eclipsing MVL, who now stands in third place with 22 GCT points. With the Sinquefield Cup starting on Tuesday, August 17, there are still several players who are in contention for the title of 2021 Grand Chess Tour Champion.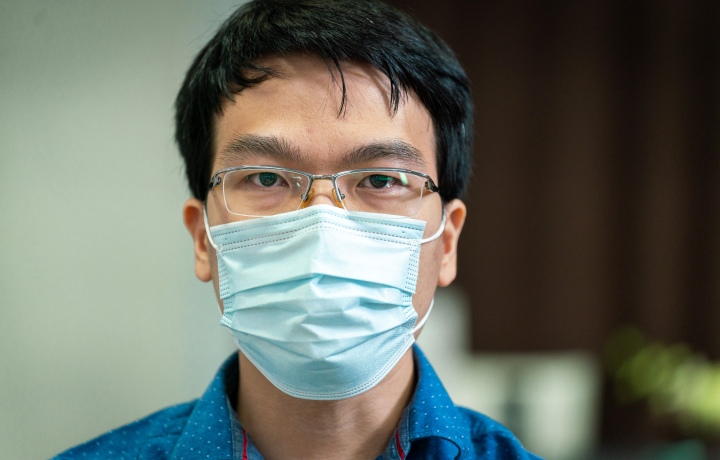 A report from the final day of the Saint Louis Rapid and Blitz would not be complete without giving huge kudos to GM Liem Le. He produced another excellent performance in the blitz portion and scored 5.5/9 on the final day. Over the last two days of blitz, Le gained 84.4 points on the live blitz rating list and now stands at #14 in the world. Despite standing in the last place after the rapid portion, Le's epic recovery landed him in 5th place, earning a $12,500.00 paycheck.
The coverage of the 2021 Sinquefield Cup will begin Tuesday, August 17 at 2:50 PM CDT with live commentaries by GM's Yasser Seirawan, Alejandro Ramirez, and Maurice Ashley on grandchesstour.org.
Watch all the action live on grandchesstour.org and Kasparovchess.com
Text: IM Eric Rosen
Photos: Courtesy of Grand Chess Tour and Spectrum Studios Credits available on Flickr.
Further Information:
Web: GrandChessTour.org | Twitter: @GrandChessTour
Instagram: @GrandChessTour | Facebook: @GrandChessTour
#GrandChessTour
#STLRapidBlitz

Venue:
Saint Louis Chess Club, USA
August 10- August 16, 2021

Press Contact:
press@grandchesstour.org

Livestream:
Grandchesstour.org
Kasparovchess.com