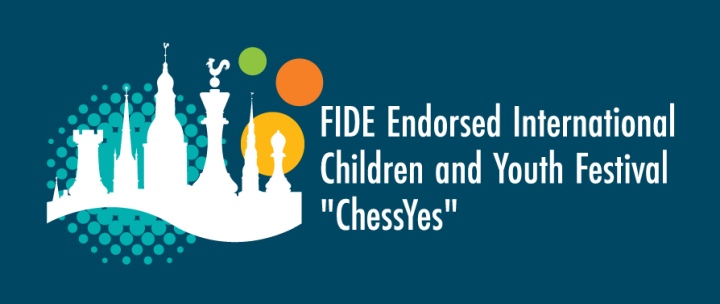 The International Children and Youth Festival «ChessYes» is an official side event to the FIDE Chess.com Grand Swiss and Women's Grand Swiss 2021 to be held in Riga from October 25 to November 08, 2021.
The FIDE endorsed event is organized by Latvian Chess Federation, Public organization "KIS", the non-governmental organization "Rudaga Plus" with the support of Children and Youth School of Education and Creativity "Rudaga" (Jurmala, Latvia) and chess club "KAISSA" (Riga, Latvia).
The Festival consists of two separate events: online (October 09 – November 07, 2021) and offline (October 27 – November 02, 2021) tournaments.
The online tournament will be played on lichess.org in four age groups: U-8, U-10, U-12, U-14. Each section will consist of two stages: the Qualifying stage, two online 9-round Swiss System tournaments held from October 09-23, 2021, and the Final stage for top players, a 16-player Knockout tournament, played from October 24 to November 07, 2021.
The time control for both stages is 5 minutes + 3-second increment starting from the first move.
Applications for participation are accepted until October 06, 2021 (U-8, U-10 age categories), October 13, 2021 (U-12) and October 20, 2021 (U-14). The registration is done via the official website of the tournament: https://chessyes.online/. The registration fee is €10.
In addition to standard prizes, winners and medalists of the online event in the categories U-8, U10 (open & girls) will get a free online 1.5-hour group lecture by GM Dmitry Gordievsky. Top-3 finishers in the categories U-12, U-14 (open & girls) will be awarded an online 90-min group lecture by GM Boris Gelfand – FIDE World championship runner up (2012).
Online tournament regulations (pdf)
The offline event will be held in the Hanzas Perons Cultural Center, Hanzas iela 16A, Rīga, Latvia as a side event for the FIDE Chess.com Grand Swiss and Grand Swiss Women's Tournament. The event will consist of 3 Swiss system 9 rounds tournaments: rapid 15' + 10", rapid 10' + 5" and blitz 5' + 2". The overall standings of the Festival will be calculated by summing the results of three tournaments.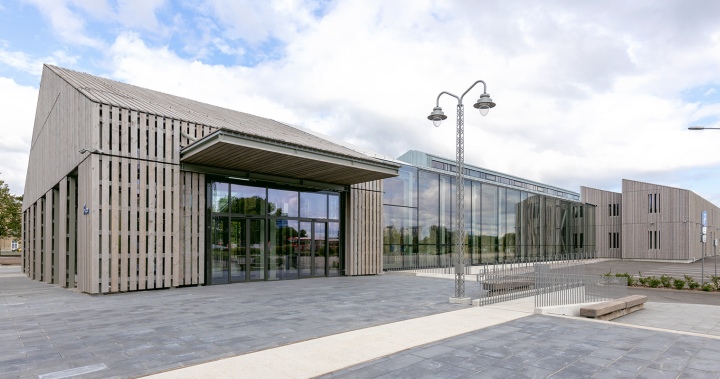 Photo: https://www.fold.lv/
Winners and awardees in the overall standings of Festival "ChessYes" will be determined in two age categories:
Participants born in 2005 and younger;
Participants born in 2009 and younger.
Registration fee for participating in tournaments is €30 for Rapid 15' + 10", €20 for Rapid 10' + 5", and €10 for Blitz 5' + 2". Children with special needs and orphans are exempt from the fee.
Participation in the tournament is confirmed by invitation sent by the Organizer, based on received applications, lists of participants and payment of the registration fee. Applications for participation are accepted until October 24, 2021 (if a visa is needed, applications are accepted until October 10, 2021).
Application forms:
"ChessYES" RAPID 15`+10" https://forms.gle/AxjQ1tfZEAeBp79z8
"ChessYES" RAPID 10`+5" https://forms.gle/4rcLtYb6BKSVrLB27
"ChessYES" BLITZ 5' + 2" https://forms.gle/CXpurWh2JcKKftdh8

Offline tournament regulations (pdf)
Tournament official website: https://chessyes.online/

Organizer's contacts:
Organizer-coordinator Inessa Testelecs +371 29236910
Festival Administrator Elena Naumovich +37126431869 (WhatsApp)
Tournament Director Nadezhda Kravchuk +380 50 906 44 61 (WhatsApp)