The International Chess Federation is pleased to announce a new partnership with Tatneft, one of the largest Russian vertically integrated oil companies. By this agreement, Tatneft becomes an official sponsor of the FIDE World Rapid and Blitz Championships 2021, which will take place from 25-31 December in Warsaw, Poland. The tournament will be held at PGE Narodowy Stadium, the home stadium of the Polish national football team, used mainly for concerts and football matches.
Over 250 players have already registered for the event. The list of participants is headed by five-time Classical World Champion and the reigning Rapid and Blitz World Champion Magnus Carlsen (Norway), followed by the number 2 in the FIDE rankings Alireza Firouzja, who has recently become the youngest ever 2800-rated player. The three latest challengers to the world championship title, Ian Nepomniachtchi (2021), Fabiano Caruana (2018), and Sergey Karjakin (2016), will also be present. Other favourites are Hikaru Nakamura (USA), who won bronze (in rapid) and silver (in blitz) in the last edition of the Rapid and Blitz Championships (2019) and the three-time world blitz champion Alexander Grischuk.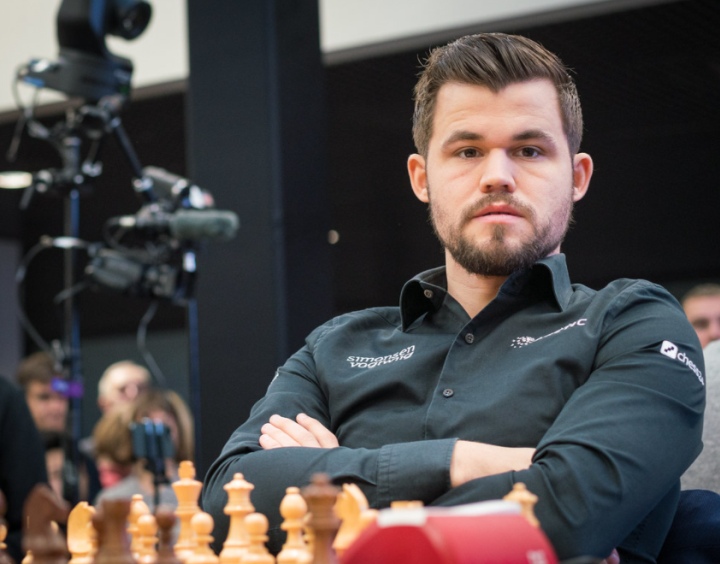 All eyes will be on the local star, Jan-Krzysztof Duda (Krakow, Poland), whose popularity has reached new heights after winning the 2021 World Cup this summer in Sochi. This weekend Duda became the European Blitz Champion with a remarkable score of 18/22, demonstrating that he is in good shape and not affected by the extra pressure playing on home turf.
In the women's tournamentы, the highest-rated players are the defending Women's Blitz World Champion Kateryna Lagno, Aleksandra Goryachkina, Alexandra Kosteniuk, Valentina Gunina (all representing CFR), Anna Muzychuk, Mariya Muzychuk (both Ukraine), Nana Dzagnidze (Georgia), the reigning Women's Rapid World Champion Humpy Koneru (pictured below) and Harika Dronavalli (both from India), and Antoaneta Stefanova (Bulgaria).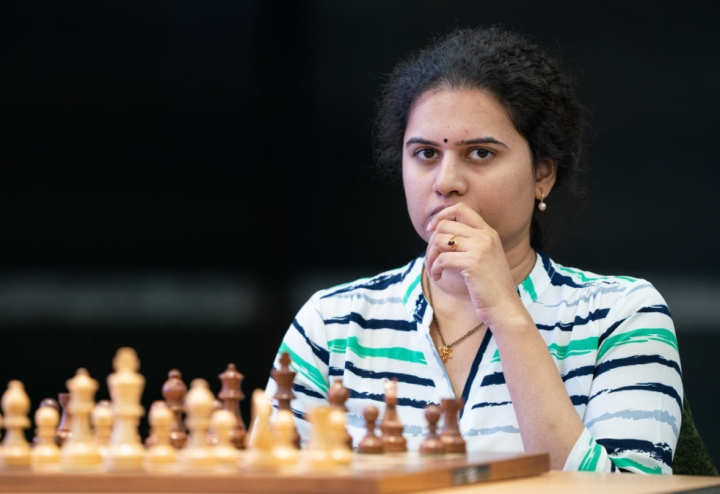 Photo: Maria Emelianova
"We are extremely happy that we have been able to host this event despite all the difficulties. The World Rapid and Blitz Championships have become a nice tradition for the last days of the year, like the hockey NHL Winter Classic, the Boxing Day football match in the UK, or the NBA Christmas Day games. Many people in the world enjoy a holiday during this period, and they look forward to watching their favourite sport," said FIDE President Arkady Dvorkovich. "We are very grateful to Tatneft for their contribution towards this event. While the pandemic is still not over, chess life shall continue, and Tatneft's support has been decisive to make these championships happen," he added.
"Tatneft pays great attention to supporting sports in its various forms. It is a great honour for us to be partners of the FIDE World Rapid and Blitz Championships. I am convinced that it will make this sport even more popular, will give spectators and fans the pleasure of watching exciting games performed by world-class masters," said Tatneft CEO Nail Maganov.
The total prize fund of the event is USD 1,000,000, with USD 700,000 USD going to the open tournaments and USD 300,000 to the women's events.
Chess fans can keep up with the FIDE World Rapid and Blitz Chess Championships by watching the live broadcast on FIDE's official YouTube channel.
The preliminary lists of participants can be found here:
Rapid Open: https://worldrapidandblitz.fide.com/rapid-open/
Rapid Women: https://worldrapidandblitz.fide.com/rapid-women/

Blitz Open: https://worldrapidandblitz.fide.com/blitz-open/
Blitz Women: https://worldrapidandblitz.fide.com/blitz-women/
---
About Tatneft
TATNEFT is one of the largest Russian vertically integrated oil companies, which develops oil and gas production, oil refining, petrochemicals, a tire complex, a network of filling stations, power engineering, development and production of equipment for the oil and gas industry and a block of service structures.
The corporate social responsibility of TATNEFT is aimed at creating efficient and safe workplaces, minimizing environmental impact and maintaining a favourable environment, social support for employees and their families.
Official website: https://www.tatneft.ru/?lang=en