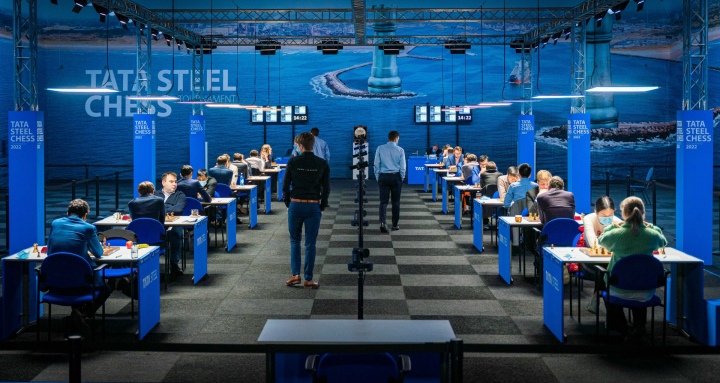 After the rating favourites Magnus Carlsen, Fabiano Caruana and Anish Giri drew their games, Jan-Krzysztof Duda, Vidit Gujrathi and Jorden van Foreest jumped on the opportunity to grab the lead in the tournament.
The World Champion made a comfortable draw against Andrey Esipenko with black pieces on the move 21. Probably after last year defeat at the hands of the Russian youngster, Magnus opted not to take chances in a roughly equal position.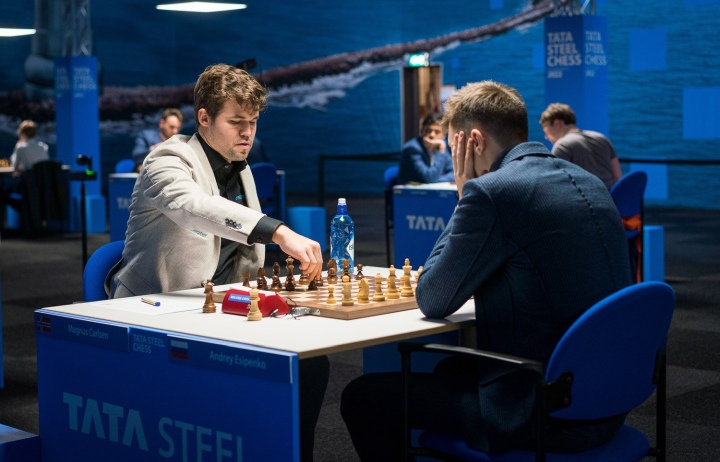 Fabiano Caruana got the upper hand against Sergey Karjakin but missed a couple of good attacking opportunities (21.f4 and 30.bx5) and allowed his opponent to escape with a draw.
Praggnanandhaa R. passed the test facing Anish Giri in a rare line of the English Opening with Black. Anish took control over the centre and made a promising pawn sacrifice to grab the initiative, but the Indian youngster cold-bloodily neutralized White's threats and reached a safe haven.
Daniil Dubov sacrificed c4-pawn in his trademarked g3-line against Shakhriyar Mamedyarov but found himself in dire straits after a series of precise Black's moves. Luckily for him, the Azerbaijani GM did not demonstrate accuracy in a won position and got the Russian off the hook.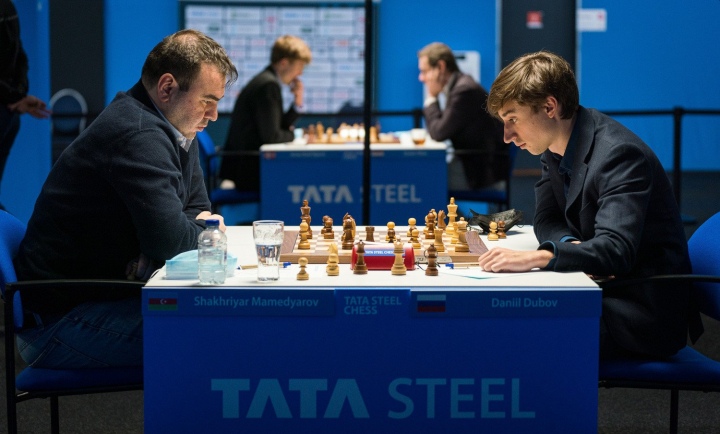 Jan-Krzysztof Duda took control over the d-file in the game with Richard Rapport, but it would not have been enough had the Hungarian taken an active defensive line. As played, the Polish GM gradually crushed his opponent in an endgame.
Vidit Gujrathi took a great start after grinding down Sam Shankland in a slightly better endgame. It seems that 33…f6 was a decisive mistake that ruined the day for Black.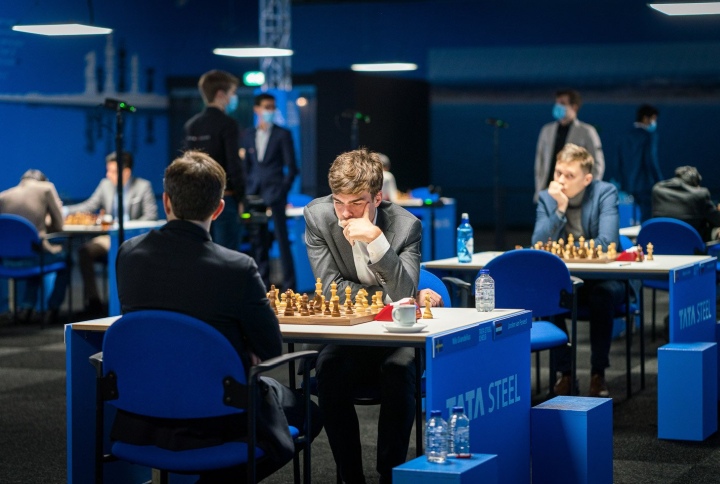 Jorden van Foreest also started with a victory over Nils Grandelius, just like in 2021. In the game riddled with mutual inaccuracies, White eventually advanced queenside pawns and scored a full point.
Standings after Round 1: 1-3 Jan-Krzysztof Duda, Vidit Gujrathi, Jorden Van Foreest – 1; 4-11 Magnus Carlsen, Fabiano Caruana, Anish Giri, Shakhriyar Mamedyarov, Sergey Karjakin, Andrey Esipenko, Praggnanandhaa R. – 1/2; 12-14 Richard Rapport, Sam Shankland, Nils Grandelius - 0
Photo: Jurriaan Hoefsmit and Lennart Ootes – Tata Steel Chess Tournament 2022