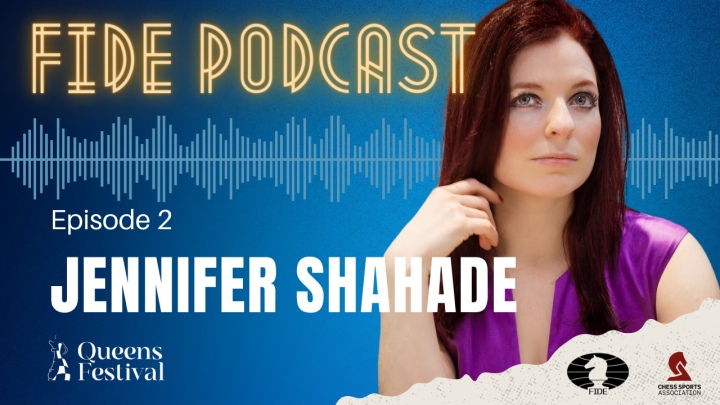 The second episode of the FIDE Podcast, the initiative born under the umbrella of the Year of the Woman in Chess, as cooperation between FIDE's Commission for Women's Chess, Michael Busse of Schachgeflüster podcast, and Lilli Hahn of Chess Sports Association, has just been released. The podcast's monthly episodes feature a series of interviews with remarkable women in the chess world.
The guest of Episode 2 is Jennifer Shahade, a two-time the United States Women Chess Champion, commentator and writer, whose new book "Chess Queens: The True Story of a Chess Champion and the Greatest Female Players of All Time" will be published next month. Through her own story and in-depth profiles of the top female players, Jennifer invites us into the extremely competitive and male-dominated world of chess.
"The one thing which I feel really strongly about, which I think comes through in all my work, is that what we need more of in chess is positivity towards women. So there is a lot of negative stuff. But if all we do is talk about the negative stuff, it's not really fair to the women who are out there kicking butt. Right?" says Jennifer in her interview. "I think that being positive is not just some buzzword. It's an imperative if we want to push women forward in the game."
You can listen the second episode of the FIDE podcast on the following platforms: