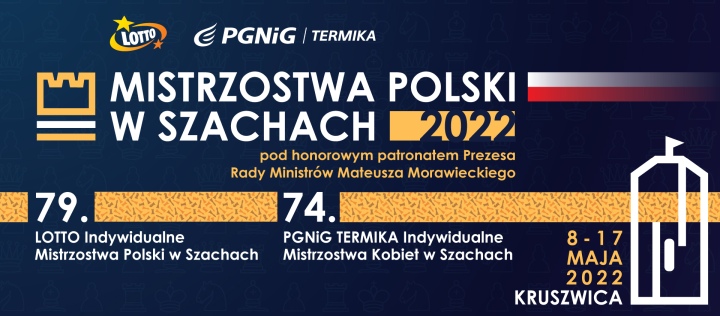 GM Radoslaw Wojtaszek and WFM Michalina Rudzinska are the new Polish Champions. The 79th LOTTO Polish Championship in the open and women's sections took place from May 9-17, 2022, in the old town Kruszwica. Just like a year before, the tournaments were played in different formats.
The open event was a 16-player knockout tournament, which attracted the best Polish players, except Jan-Krzysztof Duda, preparing for the Candidates. The defending champion Radoslaw Wojtaszek cruised to the semifinals, where he clashed with the last-year finalist Wojciech Moranda. After the draws in classical and rapid games, Radoslaw prevailed in the second blitz encounter and reached the final to play for the title with Kasper Piorun.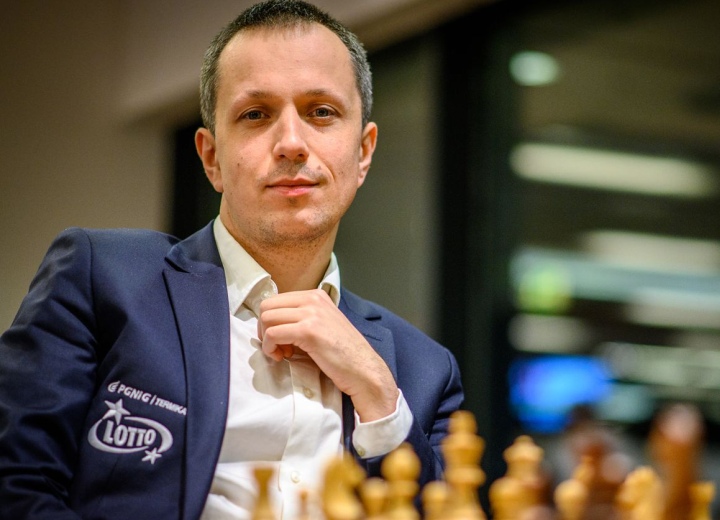 Kasper had a thorny path to the final, defeating Pawel Teclaf in Armageddon in the quarterfinals and beating Jacek Tomczak in blitz in the semis.
After making a quick draw with black in the first game of the final, Wojtaszek won the second encounter in style and clinched his second straight national title and the fifth overall.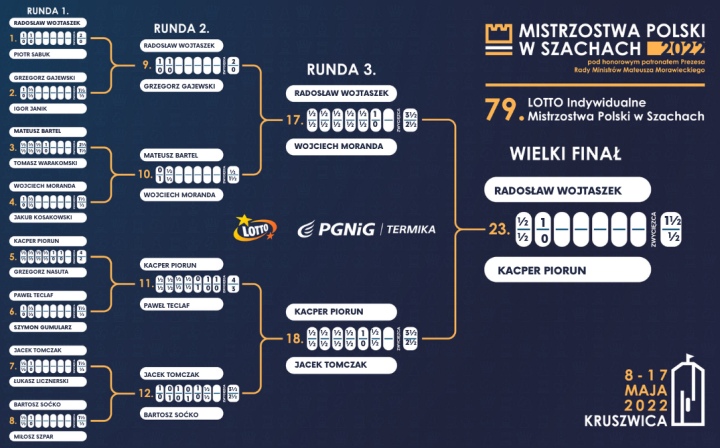 Bartosz Socko won a six-player playoff round-robin tournament and claimed bronze.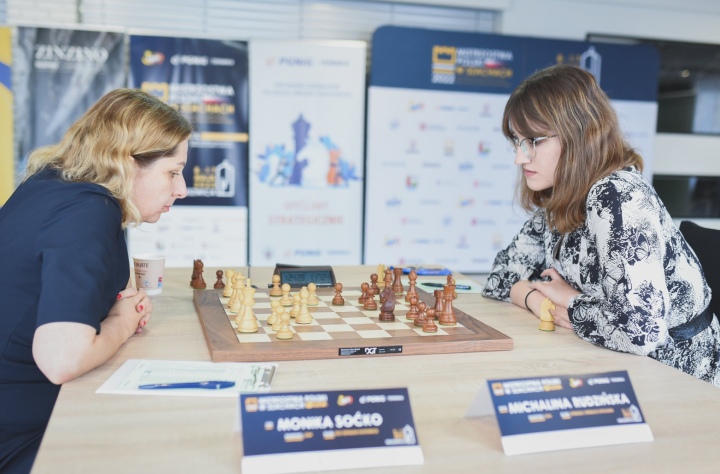 The women's event, a 10-player round-robin, produced an entirely unexpected outcome. The lowest-rated participant WFM Michalina Rudzinska made a real splash winning the title with a round to spare. The 20-year old WFM from Suwalki beat all the main favourites and picked up 79 rating points.
Monica Socko scored an important victory in the final round and took silver. Julia Antolak tied for the third place with Maria Malicka but claimed bronze thanks to better tiebreaks.
Final standings:
| | | | | |
| --- | --- | --- | --- | --- |
| 1 | WFM | Rudzinska, Michalina | 2236 | 7 |
| 2 | GM | Socko, Monika | 2384 | 6 |
| 3 | WGM | Antolak, Julia | 2371 | 5½ |
| 4 | FM | Malicka, Maria | 2377 | 5½ |
| 5 | WIM | Kiolbasa, Oliwia | 2375 | 5 |
| 6 | WGM | Zawadzka, Jolanta | 2409 | 4½ |
| 7 | IM | Kulon, Klaudia | 2305 | 4 |
| 8 | WGM | Majdan, Joanna | 2325 | 3 |
| 9 | IM | Cyfka, Karina | 2404 | 2½ |
| 10 | WIM | Kubicka, Anna | 2245 | 2 |

Offcial website: mp2022.pzszach.pl/