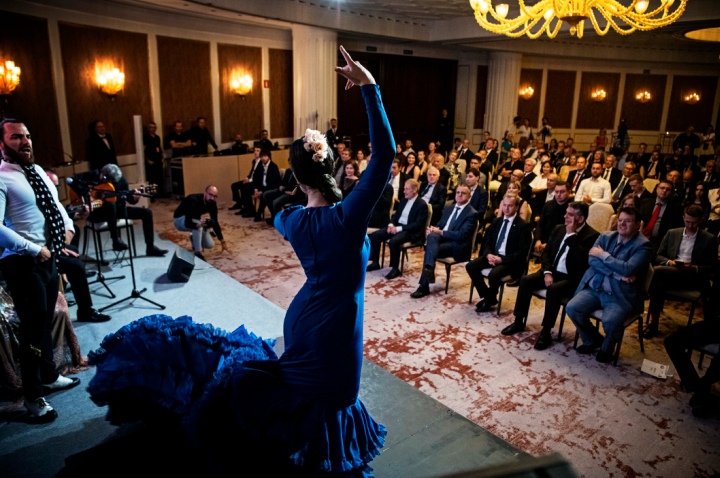 The Opening Ceremony of the 2022 Candidates Tournament took place at the Four Seasons Hotel in Madrid. It was a night to remember as the chess elite, officials, guests, and journalists gathered in one of the ballrooms of one of the most luxurious hotels in the Spanish capital to celebrate the grand opening of the most important chess event of the year.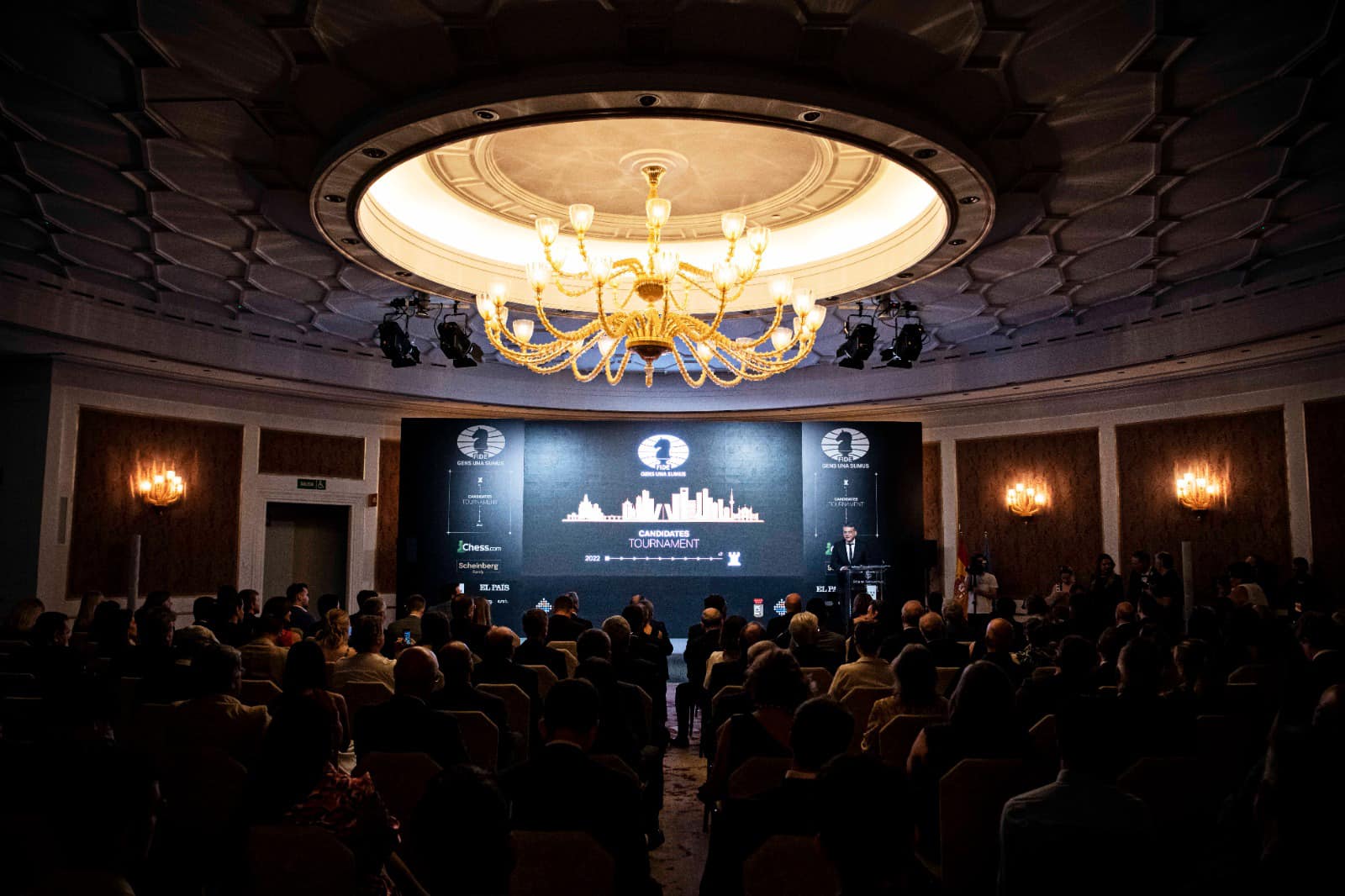 The host of the night was the famous Spanish Grandmaster Miguel Illescas, whose charm and wit created a relaxing and smooth atmosphere that even the players – who usually grudgingly appear at these ceremonies – seemed to enjoy.
FIDE President Arkady Dvorkovich and the head of the Spanish Chess Federation (FEDA) Javier Ochoa thanked the organising team, partners, Chess.com, the Scheinberg Family and wished the players memorable games and spectacular victories in Madrid.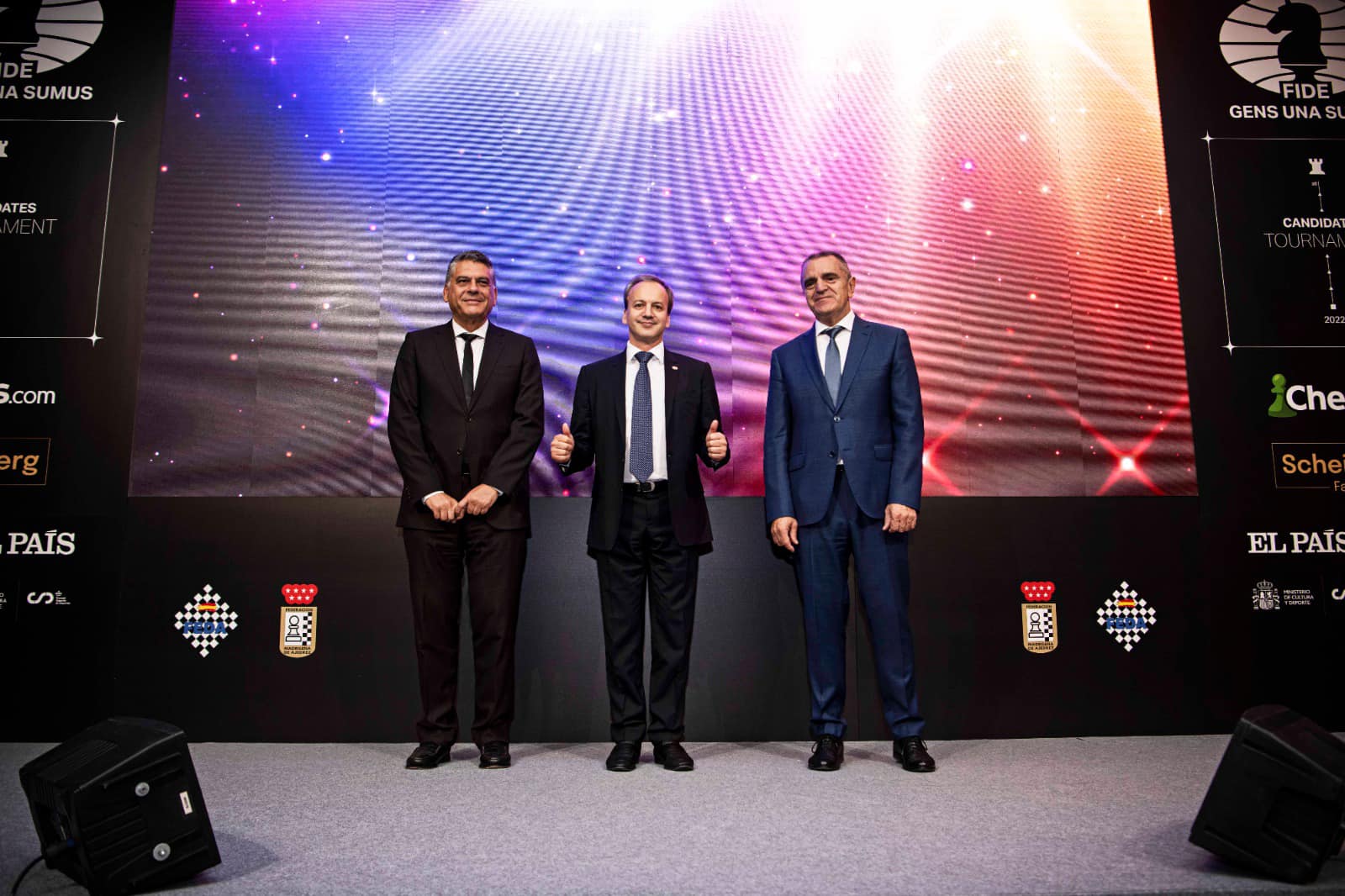 The President of the Supreme Council for Sports of Spain, D. José Manuel Franco noted that he is pleased that his country was chosen to play host to the Candidates. "Spain, as it is demonstrated, is committed to chess, and chess is also committed to Spain", Franco said.
The grand ceremony included a presentation of a promotional video of the 2022 Candidates Tournament as well as an appearance of Juga di Prima, a singer and chess artist who performed the song 'Oh Capablanca', dedicated to the famous Cuban world champion whose parents came from Spain, as well as her new song 'Open Files' - dedicated to the candidates.
The evening ended with a graceful and rhythmic performance of flamenco. As the guests proceeded to the cocktail party, the eight candidates quietly retired to rest and prepare for the first round of the event, which might define their careers and lives.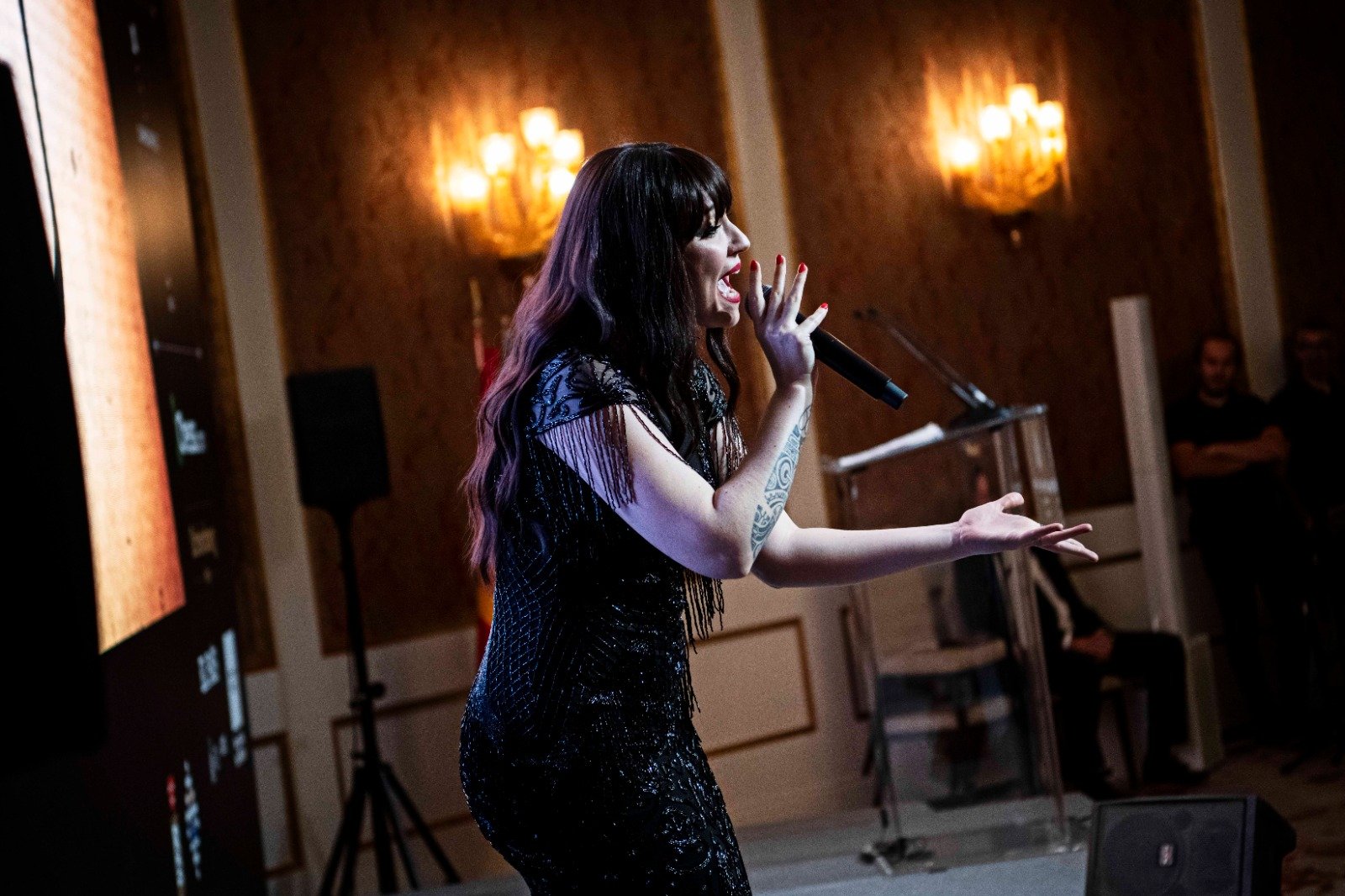 The first round of the Candidates starts on Friday, 17th June at 3 PM CEST at the Palacio de Santona in Madrid.
The pairings of the first round are as follows:

Jan-Krzysztof Duda vs Richard Rapport
Ding Liren vs Ian Nepomniachtchi
Fabiano Caruana vs Hikaru Nakamura
Teimour Radjabov vs Alireza Firouzja
Text: Milan Dinic
Photos: FIDE / Stev Bonhage
Official website: candidates.fide.com
2022 Candidates Tournament Partners: