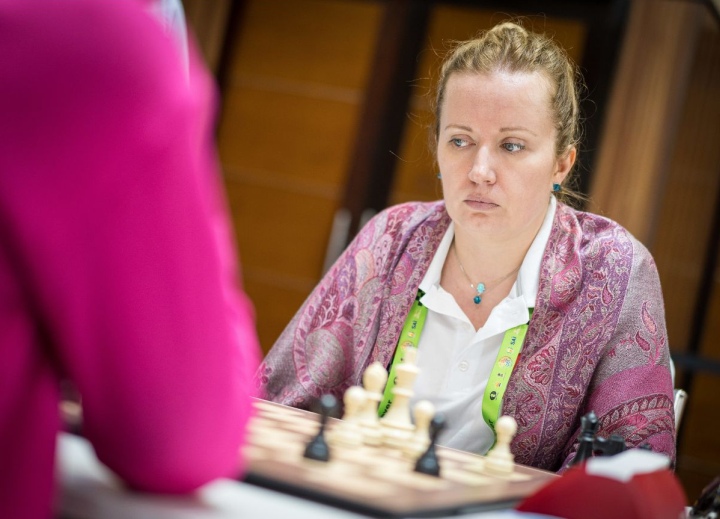 Ekaterina Atalik of Turkey stole the limelight, cruising past the defences of former Women's World Champion Mariya Muzychuk of Ukraine, but the Ukrainian eves had the last laugh as the second-seeded team romped home with a 3-1 victory in the second round of the Women's Chess Olympiad.
Muzychuk was not the only one among the top-ranked women players in the world to suffer; the top-rated Humpy Koneru, leading the top seed India' A', was also forced to split a point with much lower-rated Marisa Zuriel of Argentina. Here too, Humpy's draw did not impact the team in any way as the rest of the squad won their games putting 3.5-0.5 victory on the scoreboard.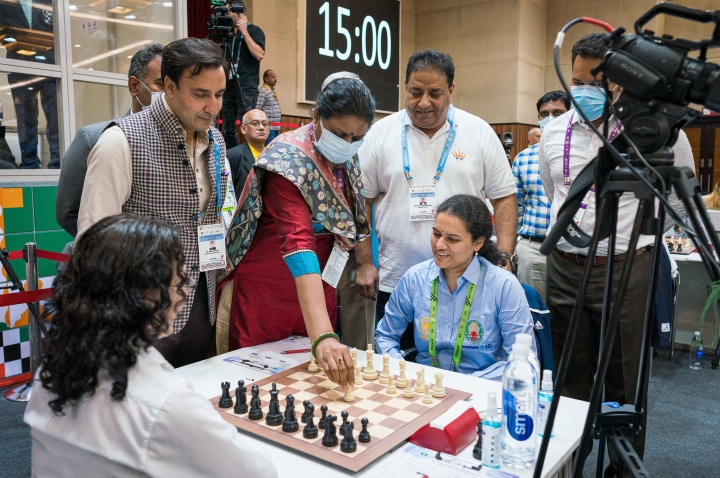 If this was not enough, the former gold medalist Georgian women's team had to work really hard as they could only pull off a victory by a minimal margin of 2.5-1.5 over much lower ranked Lithuania. Meri Arabidze of Georgia was shocked by the little-known Gabija Simkunaite, while the other Georgian Lela Javakhishvili had to settle for a draw against Kamil Baginskaite.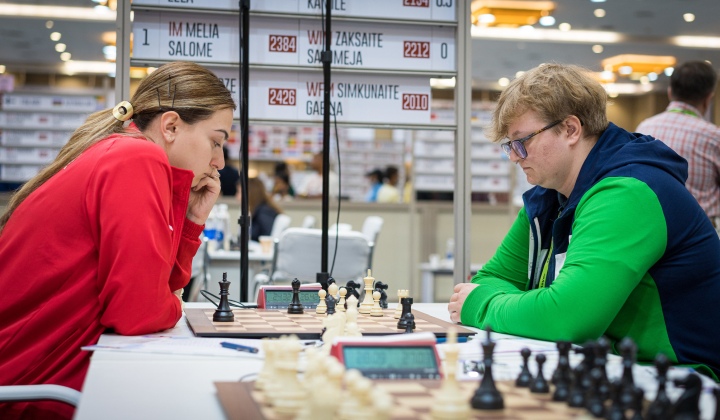 While there were a lot of interesting battles, the day belonged to the higher-ranked teams again, and there were no major upsets as far as the team's overall results are concerned.
After the end of the second round of this mega event, as many as 40 teams have a perfect four points from two matches.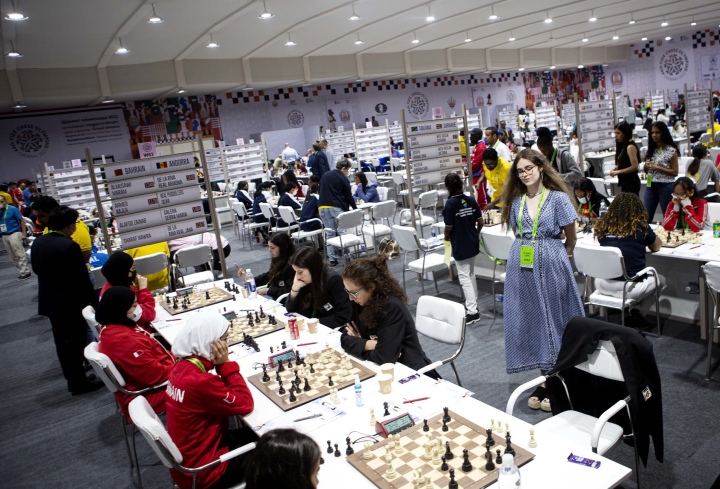 For a complete list of results, please visit the official website at https://chessolympiad.fide.com/women-results.
Text: Vishal
Photo: Photo: Lennart Ootes, Mark Livshitz and Stev Bonhage
---