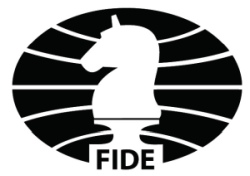 UPDATED
Vladimir Kramnik, Darcy Lima, Patrick van Hoolandt and Abdullah Salem Alwahshi joined the FIDE Advisory Board.
---
After consultations with the FIDE Council, the President has established a new body, the FIDE Advisory board.
The main task of the FIDE Advisory Board will be to present its recommendations to the different governing bodies of FIDE regarding the most important issues of the organization of chess life.
The FIDE President has invited several heads of the largest interregional affiliated organizations of FIDE to join this Advisory Board, as well as some other colleagues who have previously worked in the FIDE Council and can contribute with their valuable experience.
The First Chairman of the FIDE Advisory Board will be the General Secretary of the AICF, the Honourable Bharat Singh Chauhan.
The President of the Turkish Chess Federation, Mrs Gulkiz Tulay, became the first confirmed member of this Advisory Board.