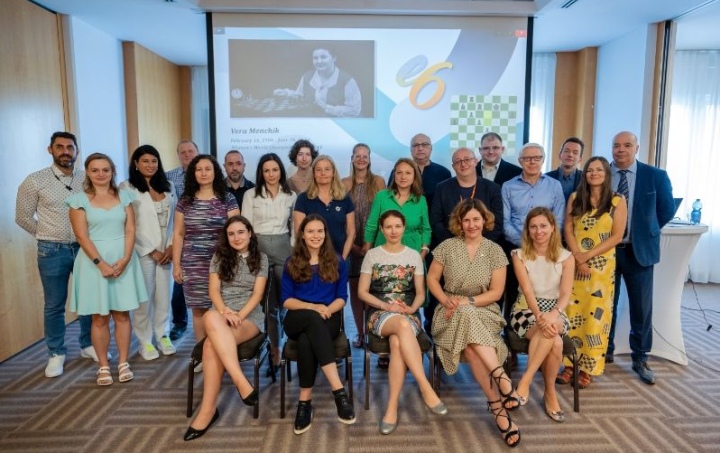 A conference highlighting women and girls in chess took place in Prague, Czech Republic, as part of the 22nd European Women's Chess Championship and the Year of the Woman in Chess. A two-day-long educational and motivational networking conference for women in chess is aimed to share best practices and introduce successful female chess projects, engage strong female players to promote chess at the local and international level, connect women and discuss their possibilities for mutual cooperation.
Among the speakers and invited guests of the event are many female chess role models, including FIDE Managing Director Dana Reizniece-Ozola, Chairperson of the FIDE Commission for Women's Chess (WOM) Eva Repkova, Reigning European Women Champion Elina Danielian, Vice President of Chess Sports Association Lilli Hahn, and others.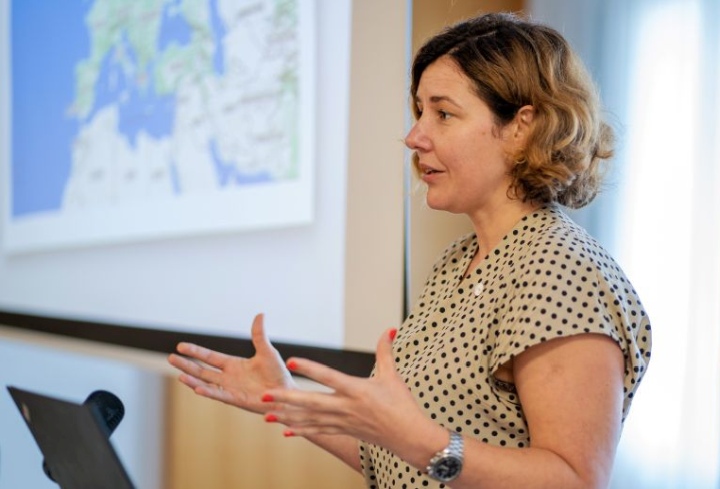 "Every chess player knows that in order to have a good game, you have to use all your pieces. The same is in life. To have harmony in any area, you need to use the best out of it, which means you need to use not only men but also women. We are striving to do our best to increase the number of women in all aspects of chess. The quantity is not the quality, but in order to have the quality, you need to have the critical mass. This event is dedicated to exchanging views, experiences, stories, so that we, the leaders of the chess world, would better understand what moves we have to make to empower women, to use their capacity for the diversity and harmony of the chess world," said FIDE Managing Director Dana Reizniece-Ozola in her opening speech.
The conference, open to all ECU federations (representatives, players, officials, etc.) wishing to support and promote women and girls in chess, has started with the presentation of the Year of the Woman in Chess. Chairperson of the FIDE WOM Commission Eva Repkova gave insight on what has been done so far and what is planned to make this year a game-changer year for women. The programme of the Year of the Woman in Chess includes the Queens' Online Chess Festival, joined by over 1000 female players from 90 countries, Global Women's Exchange Forums, educational seminars, workshops with female chess role models, and other events. The Queens' Pavilion was one of the key attractions of the 44th Chess Olympiad in Chennai, India.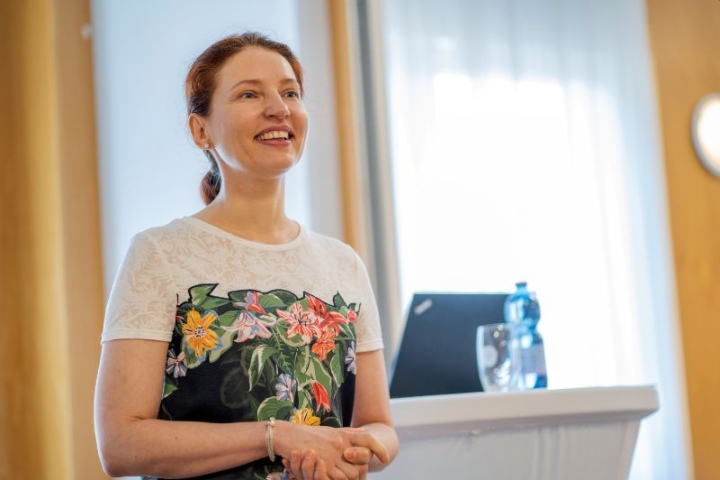 Vice President of Chess Sports Association Lilli Hahn is a co-author and moderator of the FIDE podcast, one more initiative born under the roof of the Year of the Woman in Chess. She talked about the challenges of female chess coverage, as well as new concepts that can be used to promote women in chess.
WFM Denise Trippold made a presentation on the gender gap in chess and its biological, psychological, social and historical factors. "There are two types of gender gaps in chess. The first one is the participation gap; there is only 11 percent of women among all chess players. Another one is the performance gap; at the moment, there is only one woman among the top 100 chess players worldwide. These gaps are connected. You can partly explain the performance gap with the participation gap, and you could also say that because there are less elite women chess players, there are less women chess role models and therefore, there are less women, in general, playing chess," she said.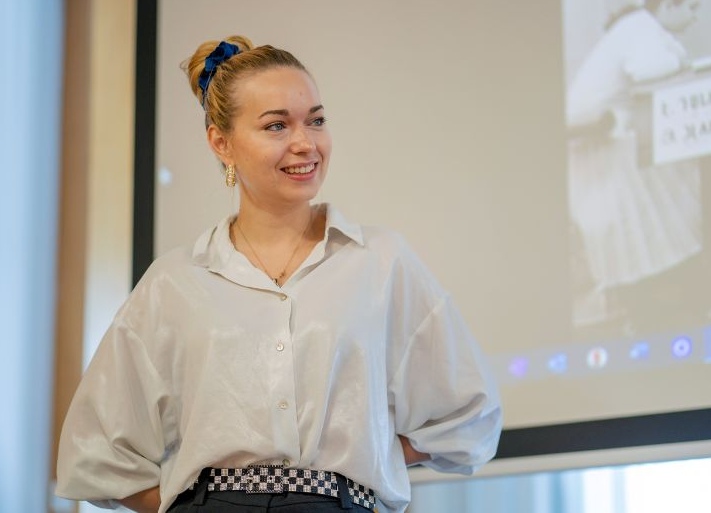 She was followed by Laura Unuk (pictured above), who gave her insights on why women's tournaments and women's titles are needed and what are the expectations of the young generation on women's chess. "I believe that if 50% of all people playing chess are women, we could be equally strong. But this is not something we can prove yet, as there are much less women playing chess now. Still, with women chess improving, we have these conferences and so many women's chess tournaments; I hope we will achieve it one day", she concluded.
The full broadcast of the first day of the conference can be found here: https://youtu.be/nSh-ABxPQUo
The full broadcast of the second day can be found here: https://youtu.be/9oVCHmuEyF0
Presentations from the conference: