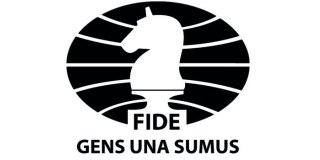 Lausanne, November 25, 2019
The International Chess Federation (FIDE) has noted a number of publications over the past few days regarding the planned "hybrid IPO" to be launched by the company World Chess.
Some of these publications contain a number of misleading facts that require clarification from our side:
1. FIDE holds all the organizing and broadcasting rights for the World Championship Match. The company World Chess does not have either the rights to organize the Match, or to exclusively broadcast it on their platform.
World Chess is an organizer of the Grand Prix Series 2019 and similar Series in 2021 - but these are the only official FIDE events this company organizes.

2. FIDE Online Arena was created under the management of private investors according to the agreement with the previous FIDE administration in 2014, without any tender or similar transparent procedure. Later on, World Chess has acquired these rights, and, as approved by the previous administration, it uses the platform to provide online ratings and titles. However, FIDE has no intention to use neither the platform nor its titles and ratings for any official events before conducting a proper examination of the matter and ensuring the proper functioning of the platform.

3. Until the end of 2018, World Chess had the rights for conducting major official events - like the World Championship Match, Candidates Tournament, etc. However, effective January 2019, this partnership has been drastically scaled-down. At present, only FIDE has the rights to organize the World Championship Match — the only event where the World Champion title is contested and awarded.

All the related rights of World Chess are fully described in the joint press release of the parties dated January 2019.

We would also like to emphasize that World Chess is a private company, and it should not be mixed up with FIDE, the International Chess Federation. With headquarters in Lausanne, and recognized by the International Olympic Committee (IOC) and the Global Association of Sports Federations (GAISF), FIDE is the governing body of the game of chess, and regulates the international chess competitions and titles.

FIDE is going to announce the venue of the World Championship Match-2020 within two weeks, and we are devising sponsorship and broadcasting packages, that will be offered to our partners.