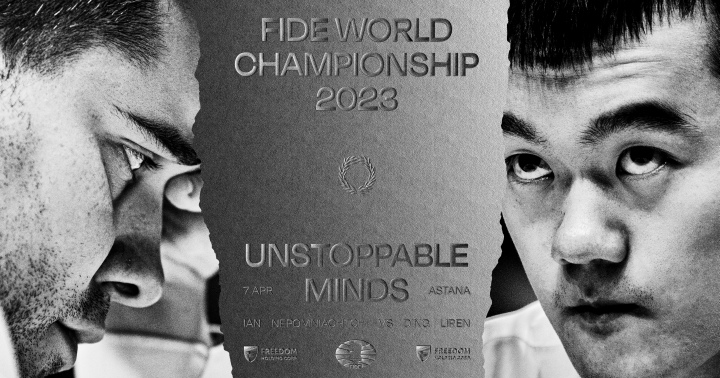 FIDE is pleased to announce the venue, commentators and full schedule for the World Championship Match 2023, which will take place in Astana, Kazakhstan, from April 7th to May 1st.
The match will be held at the elegant St. Regis Astana hotel, which officially opened its doors in September 2017. Located in the heart of Astana, onto the left bank of the Esil River and near its Central Park, St Regis was designed by British architects WATG and features an award-winning design by Wimberly Interiors. It combines modern with neo-classical elements, defining the modern-day interpretation of the St. Regis legacy that began in New York more than a century ago.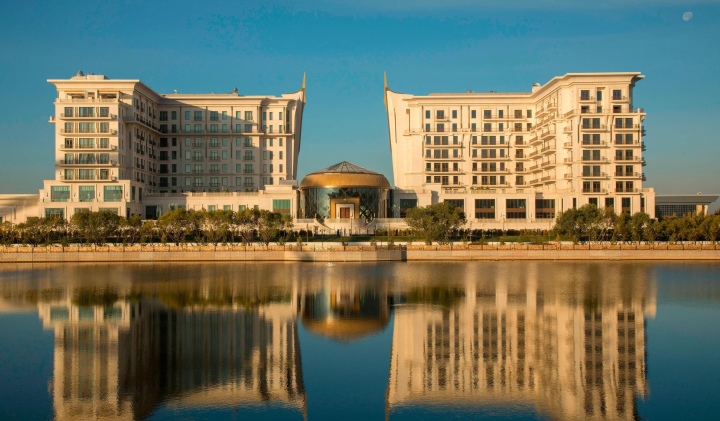 The games will take place under St Regis' iconic glass-domed Winter Garden, a structure that pays homage to the traditional Kazakh yurt.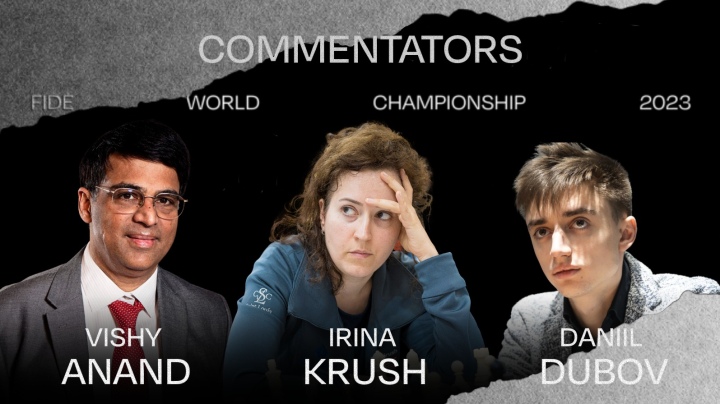 Astana will witness a historical event, as a new World Champion will be crowned. For the occasion, FIDE has put together a formidable team of commentators led by the eight-time US Women's Champion Irina Krush. Joining her during the first four games will be the five-time World Champion Viswanathan Anand, undoubtedly one of the most experienced players in history when it comes to match play, and whose insight during the first stage of the Ding-Nepo clash will be invaluable. From game five onwards, Irina's co-commentator will be Daniil Dubov, one of the most creative Grandmasters of our time. Dubov also has an relevant experience in matches to share with our audience, as he was part of Magnus Carlsen's team for the Dubai 2021 World Championship.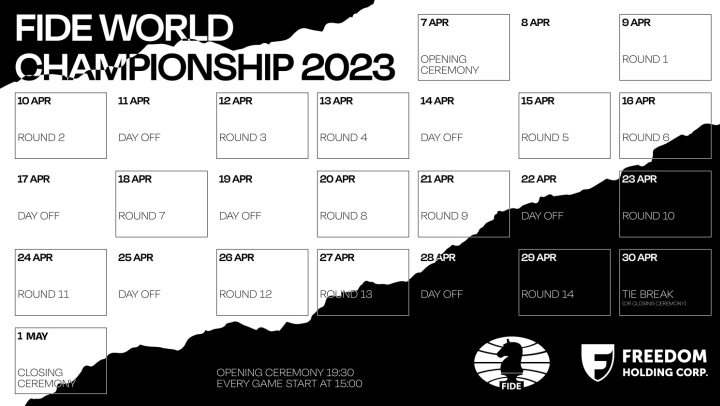 All the games start at 15:00 local time (GMT+6), and there is a rest day every two rounds.
The title match in Astana will once again be played as the best of 14 games, with a time control of 120 minutes for the first 40 moves, followed by 60 minutes for the next 20 moves, and then 15 minutes for the rest of the game with an increment of 30 seconds per move starting from move 61. In case of a tie, the Champion would be determined in a rapid chess playoff.
Media accreditation requests are accepted through an online media accreditation form at the bottom of this page. Please note that we are not able to process nominations sent by any other method, such as e-mails, letters or faxes. Likewise, there is no on-site registration desk at the venue. The accreditations will be issued following FIDE's Media accreditation policy.
Media relations:

David Llada
press@fide.com