We are pleased to announce that FIDE has entered into a partnership with the German company WR Group Holding GmbH to launch together a new major competition: the World Rapid Team Championship.
The inaugural edition, a 12-round Swiss tournament played over three days under rapid time control, will take place in Düsseldorf from August 25 (arrival day) to August 28, 2023. The event, with a prize fund of €250,000, is open to clubs from all over the world.
Create your own team from your club members, members of different federations or your favorite chess players.
Each team shall be composed in accordance with the following requirements:
A. At least six and not more than nine players, including at least:
a. one female player,
b. one player, other than the one indicated in the previous point, who never achieved FIDE Standard, Rapid or Blitz Rating of 2000 Elo points (or unrated) up to and including the April 2023 rating lists.
B. A captain, who may also be one of the players.
Registration is open until June 10, 2023, 12 pm Lausanne time. Each team shall apply for participation by filling out the registration form on the event's official website.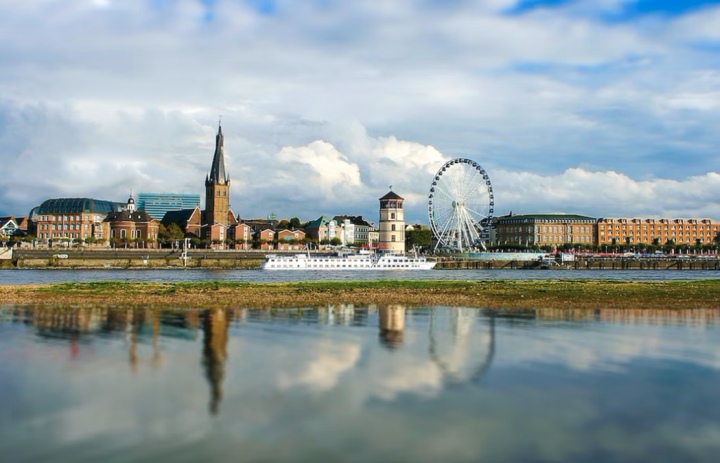 WR Group is a global provider of complex project logistics. WR also provides a range of services like certification, expediting, customs clearance, engineering and construction services. It currently has 12 offices in 8 countries. According to The Financial Times ranking, WR is the second fastest-growing logistics company in Europe in 2022.
Apart from being the main sponsor for at least the 2023 and 2024 tournaments of this new event, WR Group Holding GmbH will become a commercial partner of FIDE in the organization of this championship, cooperating with FIDE in seeking and exploiting commercial opportunities connected with the event.
Wadim Rosenstein, CEO of WR Group, said: "The World Open Team Championship has as its central aim the delivery of chess opportunities to people who may not ordinarily get a chance to play the "king's game" in the world arena. Start by doing what is necessary, then do what is possible, and suddenly, you are doing the impossible. Our approach is unique in that no matter what your gender and federation, if you want to play chess there will be an opportunity to do so."
FIDE President Arkady Dvorkovich expressed his satisfaction with excitement about this new event: "Team and rapid chess competitions are two of the most popular formats among players and chess fans. We strongly feel that an event like this would be an important addition to our portfolio of events. These teams are backed by their own sponsors and have their own fan base, so the championship is certain to increase fan engagement and, from the commercial standpoint, will be very appealing. We are excited to join forces with WR Group to make this happen."
Emil Sutovsky, FIDE's CEO: "Chess is changing rapidly, as does the world. I see it important for FIDE not only to align with the processes, but to generate new ideas and formats. I am sure it's going to be an exciting event. The unusual blend of top-notch professionals and club players foreseen by the format, will allow for a unique atmosphere and create a lifetime experience for many."
Regulations for FIDE World Rapid Team Championship
Registration form: worldrapidteams.fide.com/registration
Official website: worldrapidteams.fide.com/