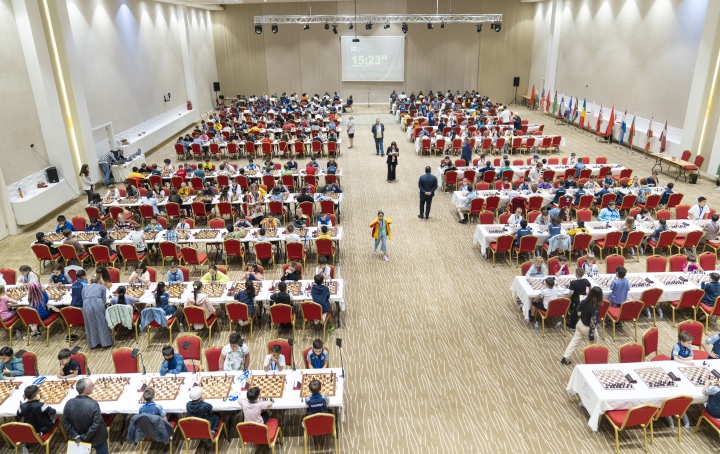 On June 7, Rounds 4-7 of the World Cadets & Youth Rapid Chess Championship 2023 in Batumi were played in all age categories, with five participants having a perfect score of 7 out of 7.
The event is broadcast live with professional commentary by IM Valeri Gaprindashvili.
The children are preparing for the final rounds, starting on June 8 at 3 PM local time.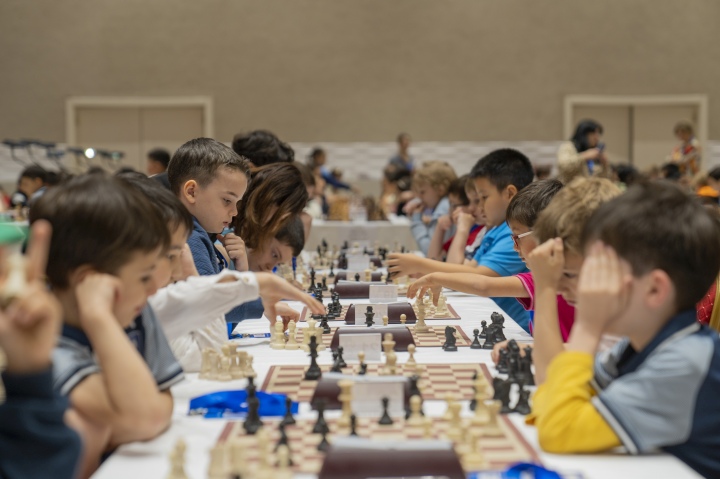 Official website: batumi2023.fide.com/
Champions Match
On the same day, the third round of the Champions Match was played in the conference hall of the Legend Hotel in Batumi.
The game Mariya Muzychuk - Nino Batsiashvili produced the first decisive outcome in the event after 61 moves of play.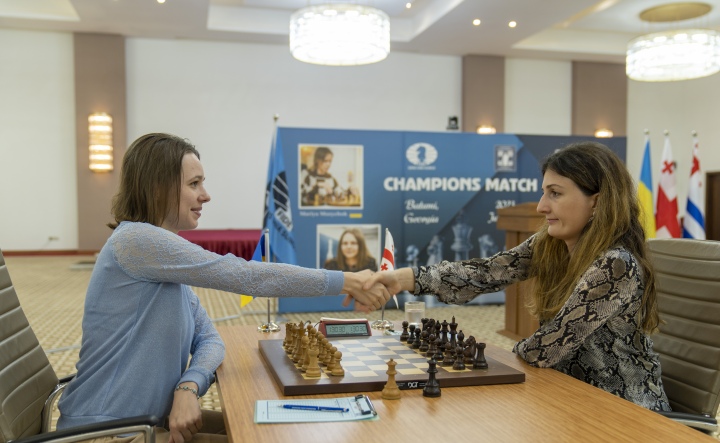 Black got a decent position in the Rossolimo Sicilian, but first, misplayed it with 10…Be5 and then opted for 17…Bg4? which turned out to be a serious mistake. Just a few moves down the road, Mariya won a pawn and slowly but surely converted her extra material in a knight endgame.
The second duel between Anna Muzychuk and Meri Arabidze was a quick 14-move draw.
June 8 is a rest day, and the participants have an interesting program prepared for them.
The Round 4 of the Champions Match will start on June 9 at 3 PM local time, with the Ukrainian players having the black pieces.
Photos: Mindia Malakmadze