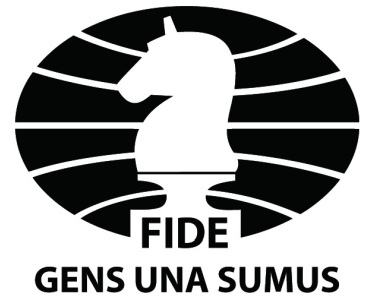 FIDE has introduced new regulations for Affiliated Members, paving the way for territories and regions to join the International Chess Federation
The International Chess Federation (FIDE) has updated the regulations for Affiliated Members following approval from the FIDE Council. They will come into effect on November 1.
The new regulations enable organizations that encompass Member Federations, associations representing regions or transnational territories, and groups dedicated to specific chess activities to become Affiliated Members.
To be granted this status, organizations will need to secure consent from the FIDE Member Federation in their respective state, offer a rationale based on geographical or historical foundations outlining their specificities, and demonstrate operational autonomy while adhering to the standards of the chess community.
Affiliated Organizations (or Affiliated Members) will have the right to take part in FIDE Congress and the General Assembly but will not have voting rights. They can organize and engage in FIDE competitions based on the specific rules and regulations of these events. This includes sending representatives to international team and individual tournaments, such as the Chess Olympiad and World Championships. They are also eligible to take part in development programs and other FIDE projects in accordance with the specific regulations for these initiatives.
This development received a warm reception from the Isle of Man, currently hosting the Grand Swiss tournament, which applied to be a member federation of FIDE over 20 years ago, but the application was declined.
"After the election of Mr Dvorkovich as FIDE president, we again made enquiries about the possibility of us becoming a FIDE federation, but it was not possible due to the Isle of Man not being a member of the United Nations or the International Olympic Committee. Instead, we were invited to apply to become an affiliated organization of FIDE, and this status was granted to us in late 2020", explains Alan Ormsby, the well-known chess organizer from the Isle of Man and the director of the Grand Swiss.
"Affiliated status led to the Isle of Man being recognized as a country in the FIDE ratings database, compared to the previous situation whereby our members had to be shown under the flag of England. Furthermore, the Isle of Man now has an International Ratings Officer, allowing us to register FIDE-rated tournaments. The biggest benefit of affiliated status, however, is that the Isle of Man can now enter a team in the FIDE Olympiad, which we'll be doing for the first time at the 2024 Olympiad in Budapest. Isle of Man Chess Association is grateful to Mr Dvorkovich and his team for making this happen," Ormsby said.
FIDE President Arkady Dvorkovich welcomed the decision by the Council.
"This change will help expand FIDE's global outreach, fostering increased opportunities for chess development and the engagement of players from different regions and backgrounds. It's a significant step toward democratizing chess and broadening access for diverse groups of people."
The new regulations can be found here.