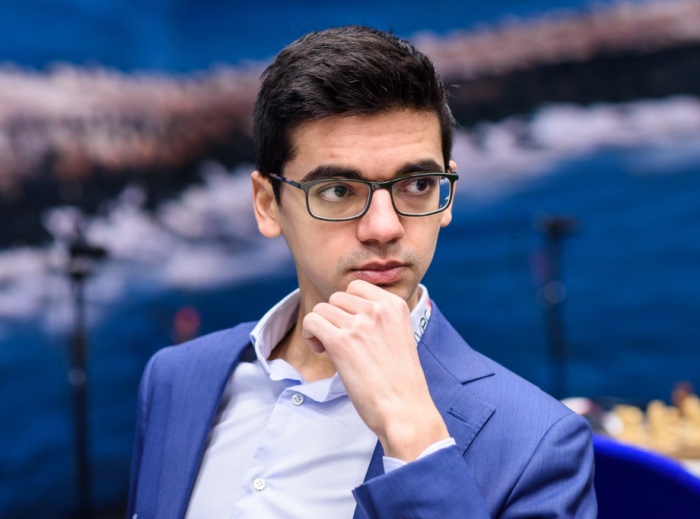 (Photo: Alina l'Ami)
Anish Giri (Netherlands)
Born July 28, 1994
Rating 2763
Qualified for the second Candidates Tournament in his career as the player with the highest rating over 12 rating periods
Anish Kumar Giri was born in Saint Petersburg to a Russian mother, Olga, and a father of Nepalese descent, Sanjay. The chess career of little Anish started in the local Children's and Youth Sports School #2 (DYUSH-2) where he was trained by Assia Kovaleva and Andrei Praslov. Although he didn't win many titles in children's tournaments, his rating rose fast, bespeaking the great potential of the young player.
In 2002, when Anish was still a kid, his family made a radical change and moved to Japan. Just six years later, they picked up again, this time to the Netherlands. Here, in the country of tulips and windmills, his chess career really took off – at the age of 14 years and 7 months, Giri became the youngest grandmaster at that time. In 2009, he won the Dutch Championship and a year later got a unique experience as a member of Vishy Anand's team during the World Championship match. Shortly afterward, with the help of his coach Vladimir Chuchelov, Anish embarked on his own quest for the chess crown.
His ascent to the chess elite started in 2010. Within one year he improved his rating by 100 points and came very close to the 2700 mark. At his debut appearance in Tata Steel 2011, Anish knocked out the leader of the rating-list, Magnus Carlsen, in just 22 moves with Black and proved that he can measure swords with the best of the best. In 2012, Giri won the Reggio Emila tournament; in 2014 he tied for second in Tata Steel. By the end of the year, he broke into the top-10 and has been maintaining his elite status ever since. Probably his most notable tournament result came in Tata Steel, 2018, in which he shared first place with Carlsen but lost to the World Champion on the tiebreak.
Giri's solid, 'bullet-proof' positional style (his 14 draws in 14 games in the 2016 Candidates Tournament became proverbial) makes him an invaluable team player. Indeed, throughout his career, Anish has played for numerous teams and has won the Euro Team twice with SOCAR and Siberia. Anish is fluent in Russian, Dutch, and English and can speak Japanese and Nepali. He enjoys a great deal of support from his wife, WGM Sopiko Guramishvili.
Giri made his Candidates debut in Moscow, 2016, for which he qualified as the player with the highest rating over 12 rating periods. The Dutch GM scored 50% by drawing all his games. Now, four years later, Anish has a second chance, once again having punched his ticket to the prestigious event thanks to high rating.
Giri - Bartel (EU-Cup 2013, Rhodes)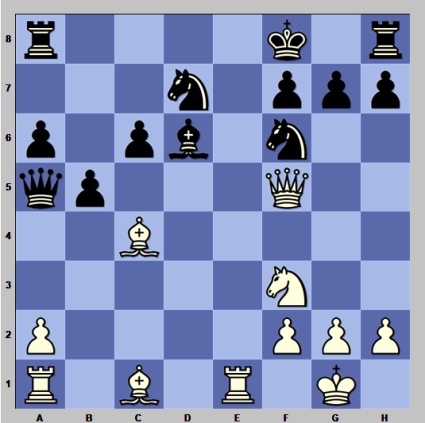 19. Bxf7!! Ne5 (19... Kxf7 20. Ng5+ Kf8 21. Qe6 +-) 20. Rxe5! Bxe5 21. Bb3 Re8 (21... Bxa1 22. Qc5+! Ke8 23. Qxc6+ Ke7 24. Qb7+! Nd7 25. Qe4+ Kd6 26. Bf4+ Kc5 27. Qd5+ and it's mate in four) 22. Be3 b4 23. Bf4 1-0