Update: February 29, 08:30 GMT
Yuri Averbakh, Khalifa Mohammed Al-Hitmi, and Maya Chiburdanidze have been elected FIDE honorary members, as a recognition to their career and their outstanding contributions to chess.
---
Update: February 29, 07:40 GMT
Regarding the 2024 Chess Olympiad, the FIDE President reports that Hungary and Argentina/Brazil (jointly) have expressed their interest in hosting this event. They haven't submitted a bid yet but they sent a delegation to Abu Dhabi to gather information.
---
Update: February 29, 07:15 GMT
Day three at the 2020 FIDE Extraordinary General Assembly Agenda and Executive Board Agenda begins with the Report of the FIDE Treasurer and the Financial Statements for 2018.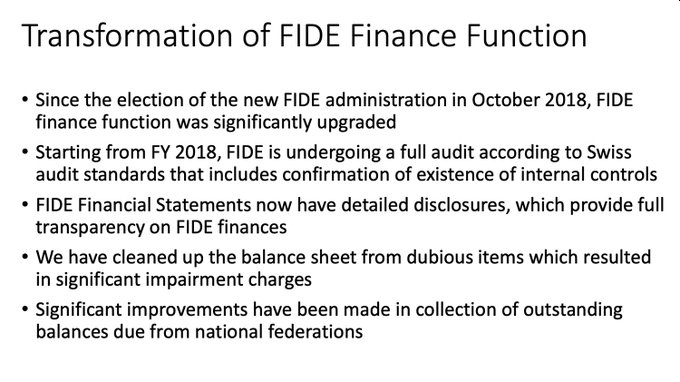 The financial statements for 2019 won't be available until late March since they have to be first audited by Ernst & Young
The FIDE budget for 2020 is available in the following link:
https://doc.fide.com/docs/90%20Congress%20Agenda%20and%20Annexes/Annex%203.5.pdf
---
Update: February 28, 17:00 GMT
FIDE General Assembly in Abu Dhabi approved the new FIDE Charter by an overwhelming majority. Only two delegates did not support a new legislation.

---
Update: February 28, 09:00 GMT
Spain has chosen chess as one of the main themes for its Pavilion at the World Expo 2020. In cooperation with Chess24, they are also organizing a World Online School Chess Tournament for players under 16.
FIDE President Arkady Dvorkovich took the chance to meet with the Spanish ambassador in Abu Dhabi, Antonio Alvarez, to express his support to this initiative.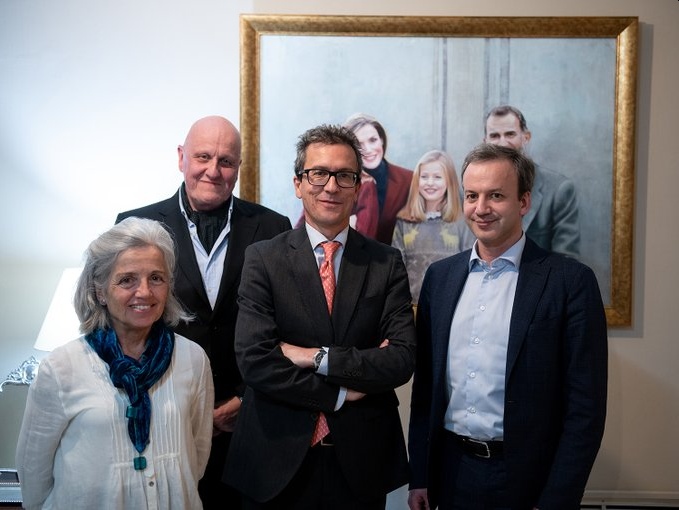 ---
Update: February 28, 08:05 GMT
The FIDE family keeps growing: today we have confirmed Cayman Islands, Chad, Equatorial Guinea, Grenada, St. Lucia, and St. Kitts and Nevis, new member federations. That brings total membership to 195, making FIDE the 4th largest sports federation by the number of member countries.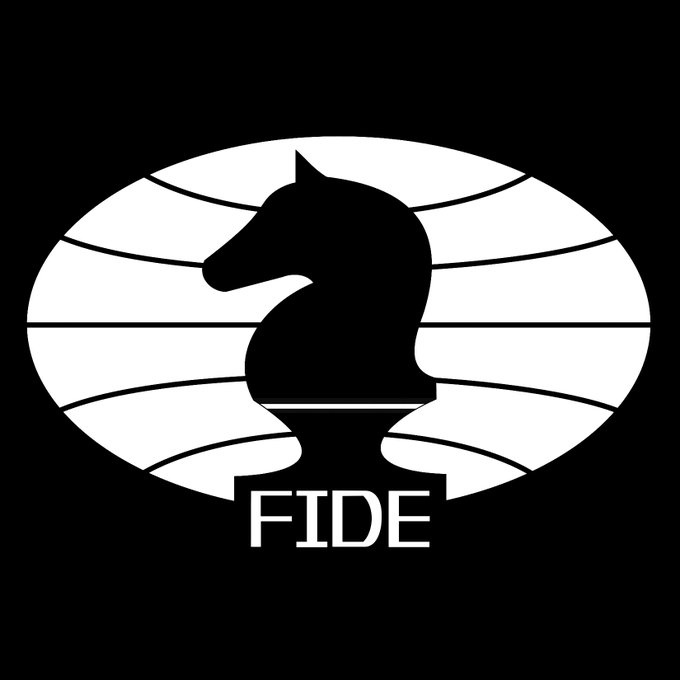 ---
Update: February 28, 07:25 GMT
His Highness, Sheikh Sultan Bin Khalifa Al Nehyan: "It is an honor for me to welcome you all to the 90th FIDE Congress here in Abu Dhabi - my home. UAE and chess share a long association. Chess is a passion shared by all of us, including myself."

FIDE Congress - Live video broadcast