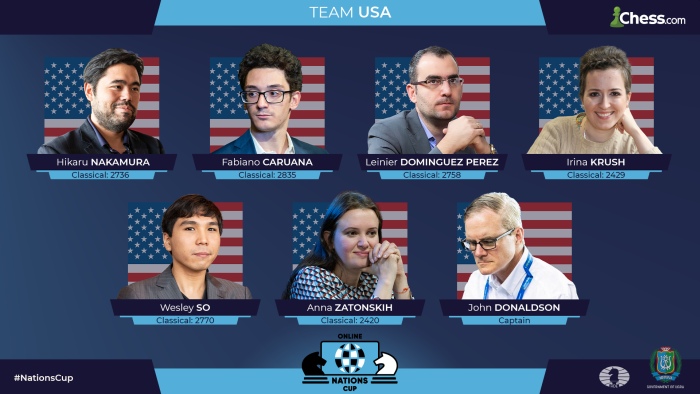 After eight rounds, China is already secured of a place in Sunday's Superfinal of the FIDE Chess.com Online Nations Cup. The USA leapfrogged Europe in the standings on Friday and these teams will battle for second place in tomorrow's final two regular rounds.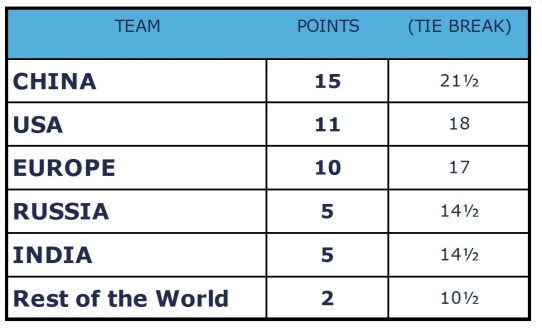 Round 07

Ian Nepomniachtchi's woes continued as he lost another game in round seven. It was Hikaru Nakamura who kept a slight edge throughout their game (a 5.Na4 Grünfeld), and capitalized on what could be interpreted as a "positional" error in a rook endgame.

India finally scored its first victory in the tournament thanks to wins by both Viswanathan Anand and Pentala Harikrishna.
Interestingly, Anand chose 1.d4 as the first move against Teimour Radjabov, who played his old love, the King's Indian. There are only five games in the database by Anand against the KID, all of them featuring the Bayonet Attack (9.b4). He scored an unbeaten 3-1 in 1996 and 1997 but lost his last game in it to Nakamura in 2011. Although Teimour got some play, he was still slightly worse throughout and then made a big mistake on move 28.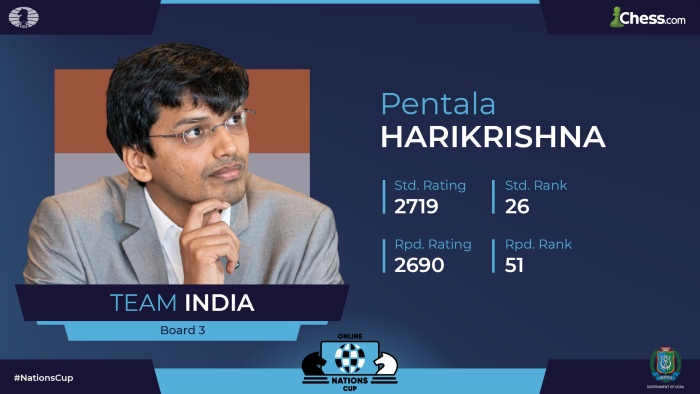 Harikrishna not only secured the victory for his team but also made arguably the most spectacular move of the day: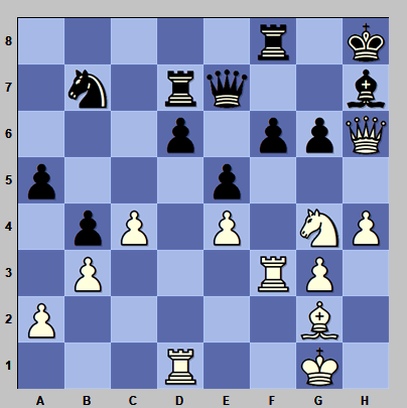 31.Nxe5! the knight is immune despite being under triple attack 1-0

Top seed China impressively secured a place in the Superfinal with two rounds to spare after another day with two wins. Europe was set aside by China's MVP Yu Yangyi, who defeated Jan-Krzysztof Duda in an elegant style and improved his score to a splendid 5.5/7 before he was rested in the next round.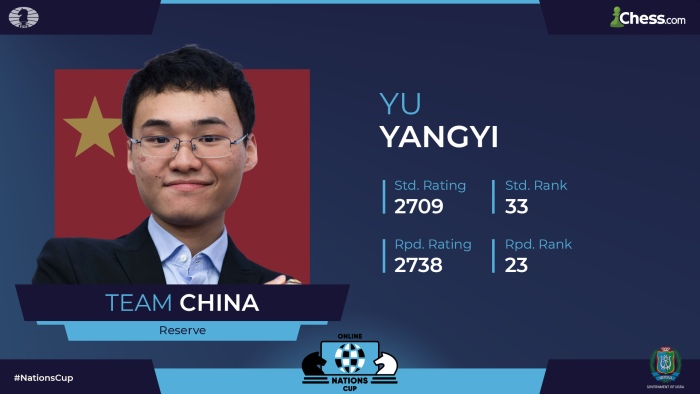 Round 08

With a straightforward win against Aleksandra Goryachkina, the #1 in women's rating Hou Yifan brought her score to 3.5/4 and secured another two match points for China, who will go into the final day of the round-robin phase with a four-point lead over the USA.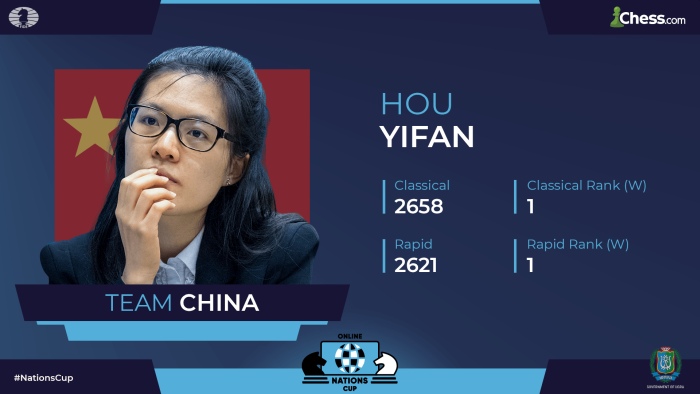 Europe was down 1-2 (as Vidit Gujrathi had won a good game against Aronian) but Jan-Krzysztof Duda leveled the score by defeating Harikrishna. This way, the team remained in striking distance of the US.

Team USA managed to finish the day a point ahead of Europe thanks to a win against the Rest of the World, the only team that never seemed to have a chance in this event. Fabiano Caruana won a spectacular game against Egypt's Bassem Amin where both players sacrificed an exchange, and the world number two eventually crashed through on the kingside.
The tournament will be broadcast live across multiple outlets including FIDE's and Chess.com's own channels across Twitch, YouTube, Mixer, Twitter, and other international streaming platforms. With an estimated audience of several million worldwide, commentary by chess experts will be conducted in multiple languages, including English, Spanish, Russian, Mandarin, French, German, Portuguese, Italian, Turkish, and Polish. You can watch live broadcasts and replays on FIDE YouTube channel: https://www.youtube.com/watch?v=hmDtpw5HJEQ
Text: Peter Doggers (chess.com)
FIDE
www.fide.com
David Llada
press@fide.com
+34 623 021 120
CHESS.com
www.chess.com
Nick Barton
nick@chess.com