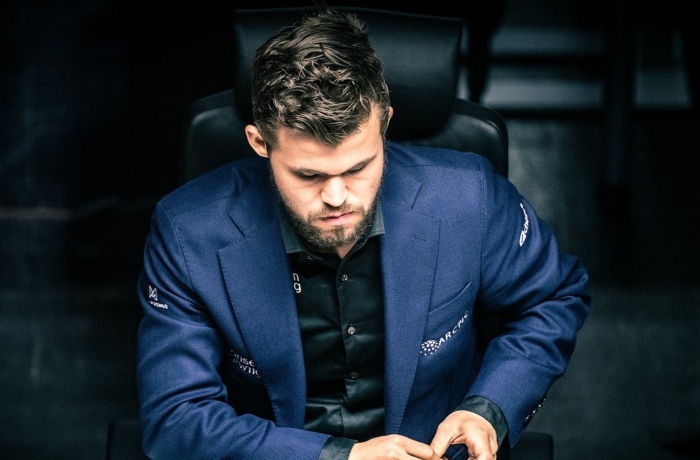 Magnus means business
Magnus Carlsen burst out of the blocks to grab the lead in a fiery Day 1 of the super-strong FIDE Steinitz Online Memorial.
The Norwegian bullied his way to the top of the standings after six rounds of blitz as the tournament celebrating Wilhelm Steinitz, the first undisputed World Chess Champion, got under-way.
Having goaded Peter Svidler on Twitter before the event started, Carlsen's Round 1 encounter with the Russian ended in a draw - but only after a thrilling topsy-turvy game. Svidler could have won but missed a forced mate on move 37. Carlsen then made a shocking error of his own by missing a winning knight fork on 49.Nc2. But that draw just sparked Carlsen into life.
The Norwegian made up for his blunder in the next game with a trademark grind to dispose of Le Quang Liem and take the lead. GM Peter Leko, commentating live on chess24, said: "I think in the last three years Magnus has made incredible steps forward in his preparation."
Round 3 saw a rejuvenated Carlsen going for a London System "beauty prize" against Mamedyarov after the Azerbaijani got into trouble early. Although Carlsen wobbled before he could pull off a quick win, he went on to secure victory and stay ahead of the pack.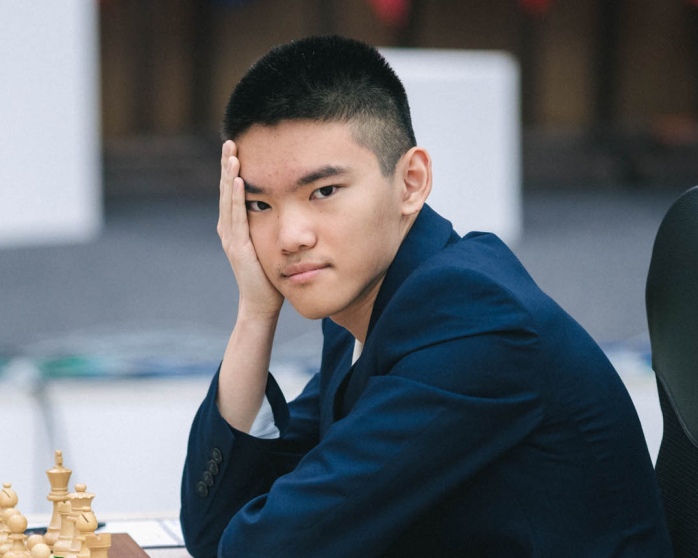 Meanwhile, 19-year-old Jeffery Xiong, playing on his first online super-tournament, also had a big win in Round 3 against Alexander Grischuk.
Disaster then struck for Carlsen in Round 4 as the World Champion played a howler against Anton Korobov that left him with a hopeless task. "It does happen, it does happen to the very best as well. This is blitz," said Leko.
With four rounds gone, Korobov, Xiong and former World Rapid Champion Daniil Dubov caught up with Carlsen at the top on 2.5/4. Carlsen, however, wasn't phased as he bounced back immediately with a smooth win over the Spaniard David Anton.
Round 5 saw Dubov, the young Russian, dispatch fellow countryman Grischuk to keep the pressure on at the top. Xiong fell back with a tricky draw against Xiangzhi Bu and Korobov lost to drop out of the race.
Then in the final round, Dubov's unbeaten streak ended as he collapsed against Xiangzhi while Carlsen played out a draw against Grischuk to move into the lead. Carlsen goes into Day 2 a half-point ahead of the chasing pack.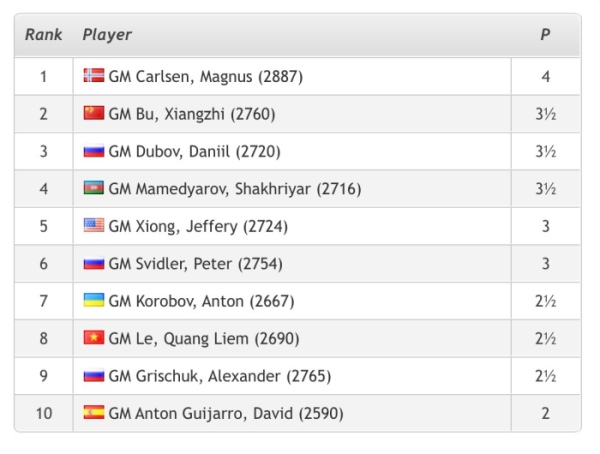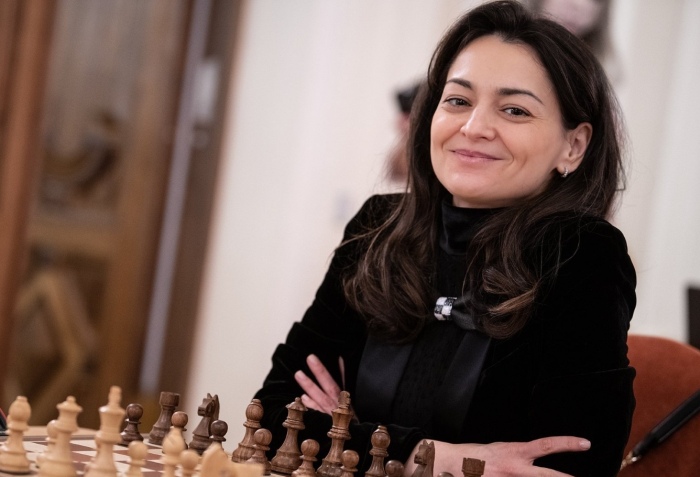 Kosteniuk dominates the women's section
Alexandra Kosteniuk, of Russia, was in blistering form as the FIDE Online Steinitz Memorial tournament kicked off with a series of hyper-aggressive games. The former World Women's Champion went on a hot streak of five straight blitz wins as she demolished the field in the Women's section.

However, in a dramatic final game, Kosteniuk was pegged back to a draw by the promising 23-year-old Chinese Grandmaster Tingjie Lei. "It was a very high-quality game," enthused GM Peter Leko, after the first of three days of blitz sessions. Kosteniuk leads a point and a half clear at the top of the table with Zhongyi Tan second on 4.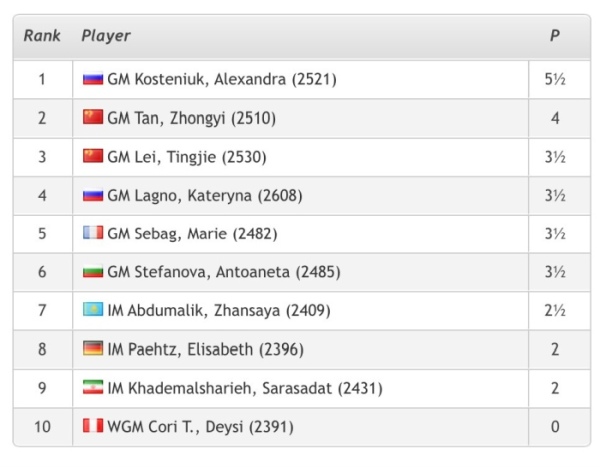 The tournament is broadcast with commentary in multiple languages at www.Chess24.com/watch
Schedule (all times are CEST):
Friday, May 15th

Saturday, May 16th

Sunday, May 17th

Rounds 1-6 Women:
15:00 – 18:15


Rounds 7-12 Women:
15:00 - 18:15


Rounds 13-18 Women:
15:00 – 18:15

Rounds 1-6 Open:
18:30 – 21:30

Rounds 7-12 Open:
18:30 – 21:30


Rounds 13-18 Open
18:30 – 21:30


More information at Chess24.com:

FIDE Women's Steinitz Memorial
FIDE Open Steinitz Memorial