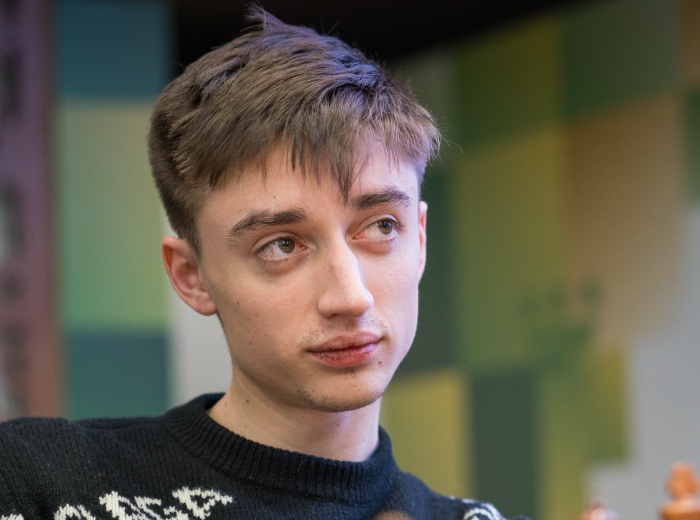 Dubov's day: Young Russian on fire as wheels come off for Carlsen

Speed-chess specialist, Daniil Dubov, raced into the lead on drama-filled Day 2 of the FIDE Online Steinitz Memorial. The Russian won a key game against Magnus Carlsen as the World Champion suffered his first real wobble.

Carlsen managed to steady himself but stays a half-point behind Dubov going into the final six rounds tomorrow. On a day of fast-paced action in practically every game, Carlsen got off to the perfect start by dispatching Bu Xiangzhi. He then rode his luck in a wild finish to come out on top against Jeffery Xiong, the youngest player in the field.

Hot on his heels, however, was Dubov who dispatched Xiong and Peter Svidler in short order. It set up a key Game 9 clash between the pair when Dubov had the chance to overtake Carlsen. With Magnus in trouble, Dubov used his time advantage and stayed cool to close out a spectacular win. The former the World Rapid Champion leapfrogged Carlsen to go top.

"Amazing stuff," remarked IM Lawrence Trent. "This was incredible," GM Peter Leko said. "Kudos to Daniil Dubov. Incredible." Carlsen's crushing loss set up a must-win game for the champion playing Black against Peter Svidler. But instead of straight bouncing back - as sometimes happens Magnus - the wheels really came off. The champion was in trouble all through the game and eventually fell to a checkmate.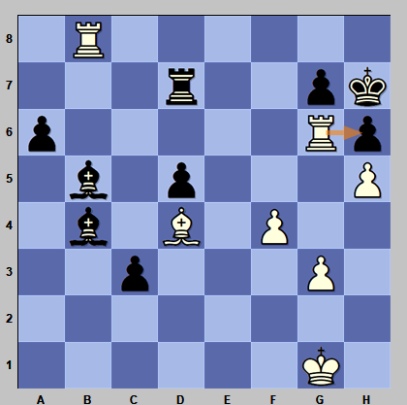 48. Rxh6!+ 1-0
Dubov, meanwhile, calmly drew with Le Quang Liem to move a full point clear.
Next up in Game 11 it was Carlsen's turn to face Le while Dubov took on third-placed Shakhriyar Mamedyarov. The Norwegian found himself in an inferior position but bagged a huge win to keep up the pressure before Dubov's lead was cut to half a point when he failed to convert.

In the final round of the day, Dubov drew quickly against Anton Korobov to secure at least the joint lead overnight while Carlsen's game was still ongoing. The champion, needing the win, seemed on top but Mamedyarov pulled off an amazing save to escape with a draw. Dubov, like his fellow Russian Kateryna Lagno in the Women's section, claimed the day and leads overnight.

In the other games, Alexander Grischuk dented Mamedyarov's hopes with a win in Game 8 which Leko described as a "strategic masterpiece". Mamedyarov, however, ended the day still in with a shout in third place on 7/12 while Svidler and Le are on 6.5.

"I promised that I would play better today, but I didn't. I don't know what to say. It was so messy that it was terrible", said Magnus Carlsen to 2Sjakk after the games where over.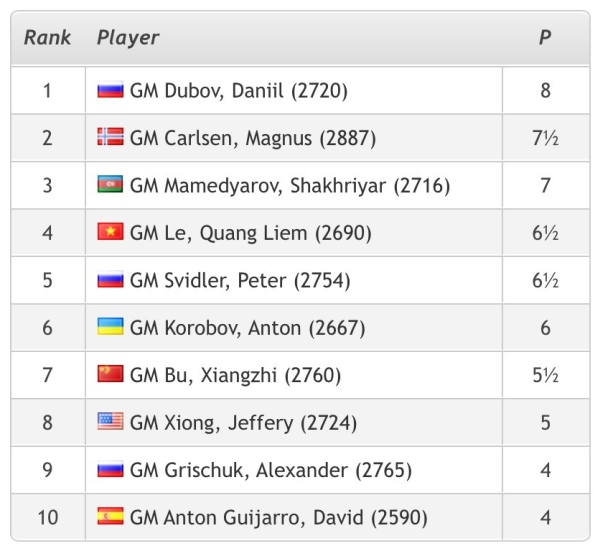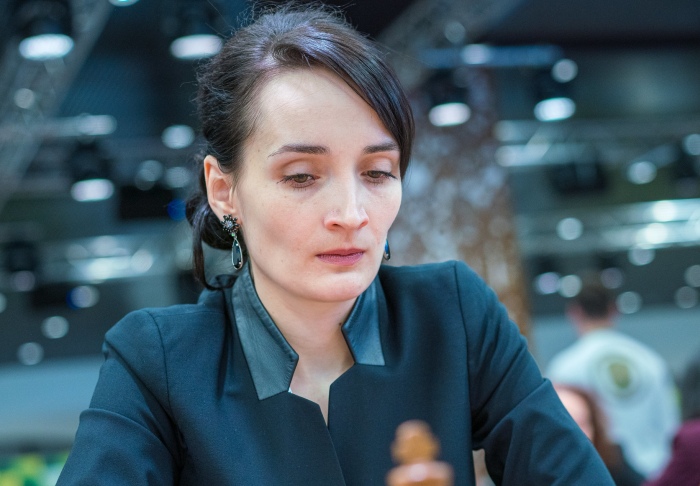 Kateryna Lagno claws her way to the top
Kateryna Lagno, Russia's reigning Women's World Champion in blitz, hit top form as she battled her way into the lead on Day 2 of the FIDE Online Steinitz Memorial.
The big pre-tournament favorite drew ahead of the overnight leader, and fellow Russian, Alexandra Kosteniuk with four wins out of six to finish a half-point clear at the top of the table. Yesterday, Kosteniuk blew away the field with 5.5/6.
But on Day 2 she got off to a terrible losing her first two games - and after that, it didn't get much better. In the key third game of the day against Lagno, Kosteniuk was cruising. But with just 10 seconds left on the clock, the former Women's World Champion appeared to miss a huge opportunity and Lagno escaped with a draw. It was a huge result.
In the next game, Lagno moved smoothly into the lead when she was too strong for Elisabeth Paehtz. Tan Zhongyi and Marie Sebag also briefly challenged for the lead but fell back while Antoaneta Stefanova scored 2.5/6 to sit in seventh place. Meanwhile, Zhansaya Abdumalik, the talented Kazakhstani IM, catapulted herself into the running by winning her last four games. Earlier, after her wipeout yesterday, Peru's Deysi Cori had picked up her first win.
In the final round of the day, Round 12 of 18, Lei Tingjie made a shocking blunder that put Tan Zhongyi back in business. However, despite losing her final game against Sarasadat Khademalsharieh, it was Lagno's day. Lawrence Trent, commentating, said: "It's going to be a very, very interesting day tomorrow."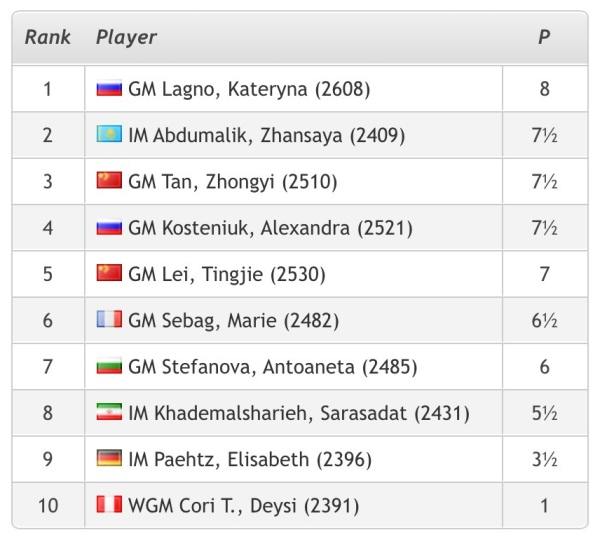 The tournament is broadcast with commentary in multiple languages at www.Chess24.com/watch
SCHEDULE:
(all times are CEST)
Friday, May 15th
Saturday, May 16th
Sunday, May 17th

Rounds 1-6 Women:
15:00 – 18:15


Rounds 7-12 Women:
15:00 - 18:15


Rounds 13-18 Women:
15:00 – 18:15


Rounds 1-6 Open:
18:30 – 21:30

Rounds 7-12 Open:
18:30 – 21:30
Rounds 13-18 Open:
18:30 – 21:30

More information at Chess24.com:

FIDE Women's Steinitz Memorial
FIDE Open Steinitz Memorial