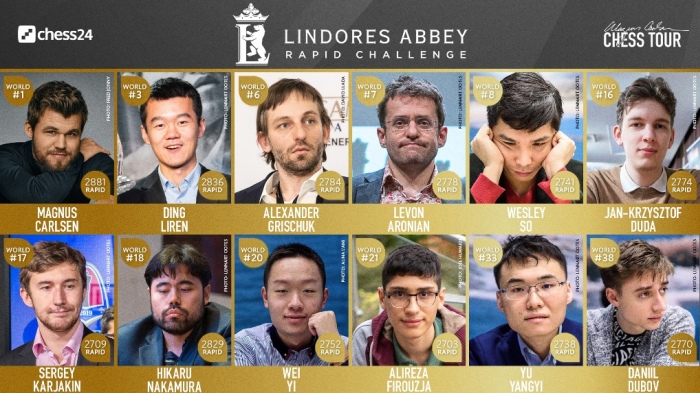 Magnus Carlsen survived an almighty scare to scrape into the knockout stage of the Lindores Abbey Rapid Challenge today. The World Champion was in serious danger of being dumped out of stage two of his $1 million signature tour early.
Going into the last match of the day, Carlsen had scored just 50 percent in the tournament and was lying in seventh out of 12 with eight to advance. But in a must-not-lose game against 16-year-old hotshot Alireza Firouzja, the Norwegian gritted his teeth and got through. Afterward, Carlsen expressed total disgust at the way he played up until that point, but "I pulled through so I shouldn't complain."
The tournament leaders, meanwhile, are Hikaru Nakamura on 7.5 and Sergey Karjakin on 7 who have both looked comfortable so far and without Carlsen's dramas. Ding Liren and Wesley So also cruised into the next stage with So having drawn eight of his 11 games. Yu Yangyi also makes it through alongside the young Russian Daniil Dubov and Levon Aronian.
The day started with a cagey opening round which saw five draws out of six. The only decisive game was a much-needed win for Ding over the Pole Jan-Krzysztof Duda.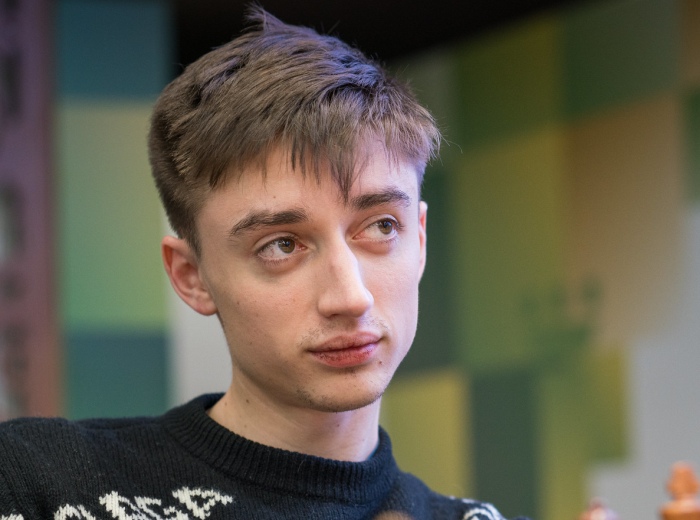 But the second round exploded as Carlsen lost spectacularly to the young Russian Daniil Dubov. Against Carlsen, the young Russian is fearless and has become something of a bogey player for the World Champion in recent weeks. He beat Carlsen in the FIDE Steinitz Online Memorial and he beat him again today in round 10 when an under-pressure Carlsen inexplicably blundered a knight.
It led to gasps of amazement in the commentary box. "I've not seen him play like this in a very long time," said IM Lawrence Trent.
At that point, Carlsen was placed alongside Dubov and Levon Aronian, with Firouzja and Grischuk breathing down their necks. Duda and Wei Yi were already out of it having both had a tough tournament.
Then in the final round, Dubov and Aronian faced each other and drew, securing their places. That left Alexander Grischuk out, despite his win against Wei. All eyes were on the Firouzja-Carlsen match which became a simple winner takes all game.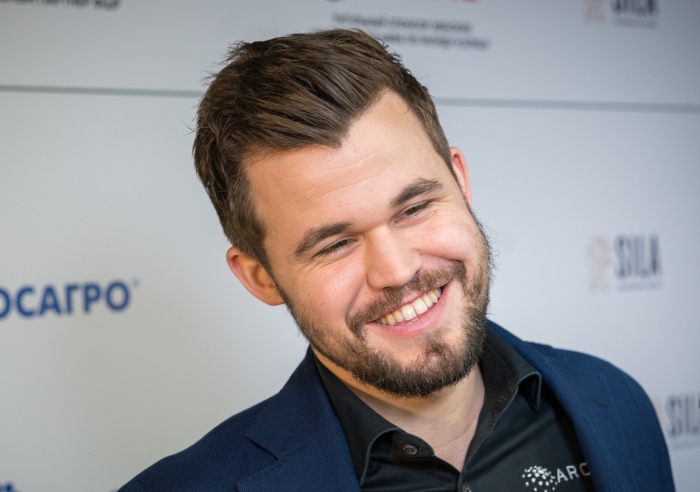 Carlsen was visibly relieved when he finally broke through, but the tricky Firouzja had pushed him to the brink in an exciting game. The event, which runs until June 3, is being put on in association with the Lindores Abbey Heritage Society, which maintains the historic site.
Tomorrow is a rest day but on May 23 coverage begins again with commentary in 10 languages at 16.00 CEST.
Standings after Day 3: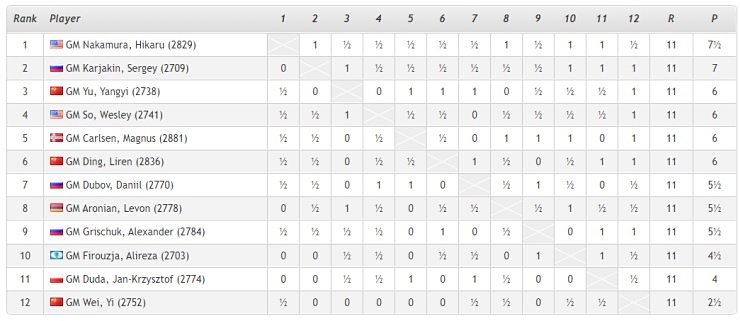 You can watch it live here
New files at around 23.00 CEST.
FOR MORE INFORMATION:
Leon Watson
leon@chessable.com
+447786 078770