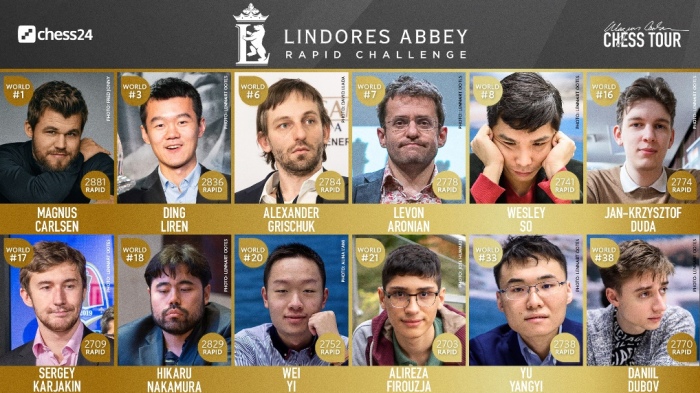 Hikaru Nakamura pulled off a stunning comeback to edge ahead of Levon Aronian in their Lindores Abbey Rapid Challenge quarter-final today.
The US star won a vital last mini-match game on-demand to level the score and send it into an Armageddon play-off. At the start of the match, Aronian appeared to be back to his brilliant best as he swept into a 2-1 lead. But after hitting back in game 4 Nakamura, seized the momentum and stormed to victory in the decider.
Nakamura said: "I don't know if I deserved to win this match, but I found a way to take it to Armageddon and then found the cards were on the table."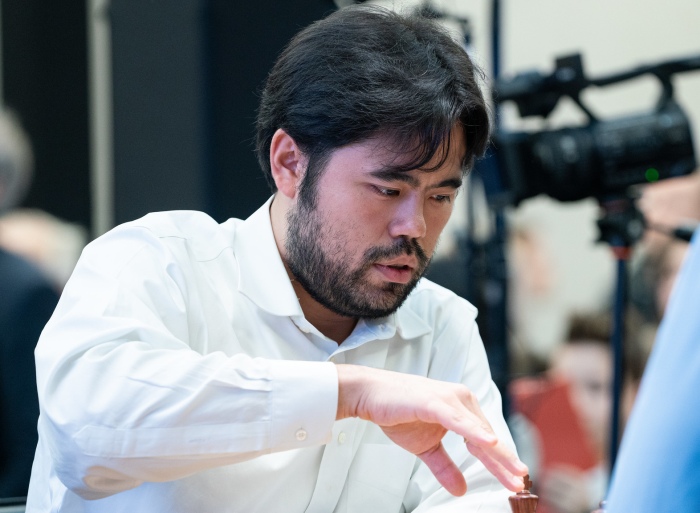 Nakamura is now 1-0 up in the match and if he wins the second mini-match of the tie on Monday he will go through.
The first rubber in the other quarter-final was a cagey affair that ended with a shock loss for China's number 1 Ding Liren. Ding and his fellow countryman Yu Yangyi played out four straight draws as the mini-match swiftly ended 2-2.
In the Armageddon tiebreak, however, Ding was fully in control with black by move 22 but he imploded under pressure and lost on time. Ding, who has been in excellent form over the last few weeks, now must win in the next match or Yu will go through.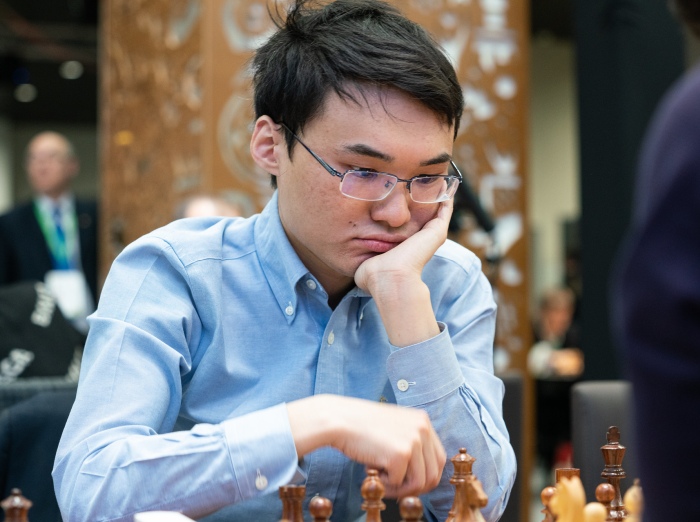 If Ding and Aronian manage to draw level in the quarter-finals on Monday then a decider mini-match will be played on Wednesday. Tomorrow will see World Champion Magnus Carlsen up against former US champion Wesley So and an all-Russian clash between Sergey Karjakin and Daniil Dubov.
Knockout schedule:

May 23: Quarterfinals, Pairs 1-2, Match 1
May 24: Quarterfinals, Pairs 3-4, Match 1
May 25: Quarterfinals, Pairs 1-2, Match 2
May 26: Quarterfinals, Pairs 3-4, Match 2
May 27: Quarterfinals, All pairs, Match 3 (if required)
May 28: Semi-finals, Match 1
May 29: Semi-finals, Match 2
May 30: Semi-finals, Match 3 (if required)
May 31: REST DAY
June 1: Final, Match 1
June 2: Final, Match 2
June 3: Final, Match 3 (if required)
The event, which runs until June 3, is being put on in association with the Lindores Abbey Heritage Society, which maintains the historic site.
Tomorrow is a rest day but coverage begins again with commentary in 10 languages at 16.00 CEST.
You can watch it live here
New files at around 23.00 CEST.
FOR MORE INFORMATION:
Leon Watson
leon@chessable.com
+447786 078770