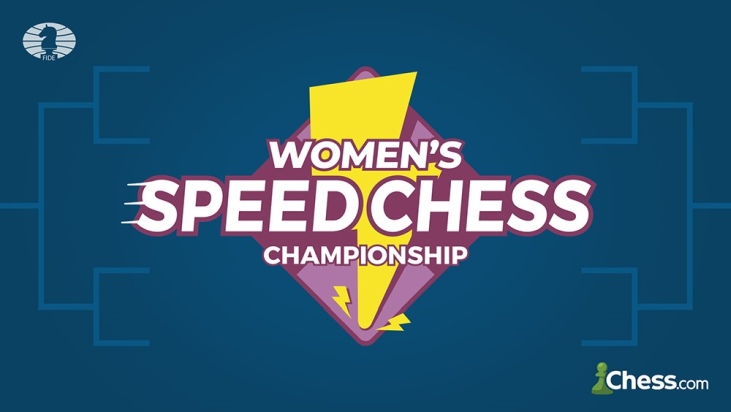 As the top-two finishers of the first FIDE Chess.com Women's Speed Chess Championship Qualifier, GM Anna Ushenina, and WIM Ning Kayiu on Thursday qualified for the Grand Prix phase. The first qualifier attracted an impressive turnout - the event brought together 223 players from 45 countries. Five more qualifier tournaments will follow from June 19 to June 23.
Ning and Ushenina had finished among the top eight players in the nine-round Swiss, together with GM Valentina Gunina, GM Antoaneta Stefanova, WGM Gulrukhbegim Tokhirjonova, GM Aleksandra Goryachkina, IM Padmini Rout, and WGM Polina Shuvalova.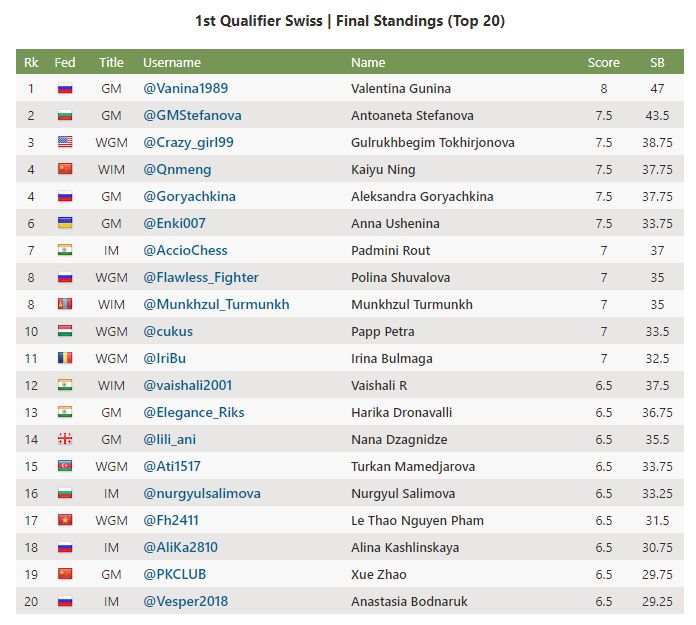 Ning Kayiu, the former World Youth Chess Champion (Girls U14, 2018), was especially impressive as she defeated both Russian GMs Goryachkina and Gunina, while a former Women's World Champion Anna Ushenina was too strong for Tokhirjonova and Rout. The last game between Ning and Gunina, a must-win for the Russian player, was just a real roller-coaster with the evaluation in an endgame changing many times. Eventually, Valentia lost on time in a winning position and let her opponent advance to Grand Prix.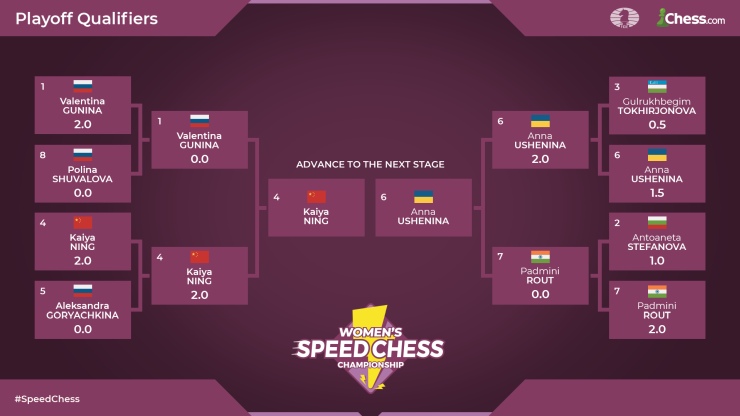 The FIDE Chess.com Women's Speed Chess Championship is an online competition for female players held between June 18 and July 20, 2020. The format consists of four separate stages, with the first now underway.
Five more of these Swiss tournaments, followed by a knockout, will be played and will deliver two qualifiers each for the Grand Prix stage that follows. WSCC Super Final in which two best players of Grand Prix face-off, crowns the competition. The Swiss tournaments are open to any titled women player (WCM/WFM/WIM/WGM/IM/GM). Each one of the Grand Prix legs has a total prize fund of 10,300 USD, with 3,000 going to the winner. The prize fund of WSCC Super Final amounts to 10,000 USD, with 6,500 going to the winner, and 3,500 to the runner up.
The first three Swiss tournaments start at 7 a.m. Pacific time / 16:00 Central Europe. The last three will begin at 9 a.m. Pacific time / 18:00 Central Europe.
More information about the FIDE Chess.com Women's Speed Chess Championship can be found here.
Text: Peter Doggers (chess.com)