Following the International Chess Federation's vision to spread the game across all layers of society in an inclusive way that leaves no one behind including the refugees, and believing in the effect of every initiative towards a world of fairness and equity, Asia Chess Academy, supervised by the International Chess Federation and the Asian Chess Federation, has proceeded with its training program devoted to refugees launched in July of 2019.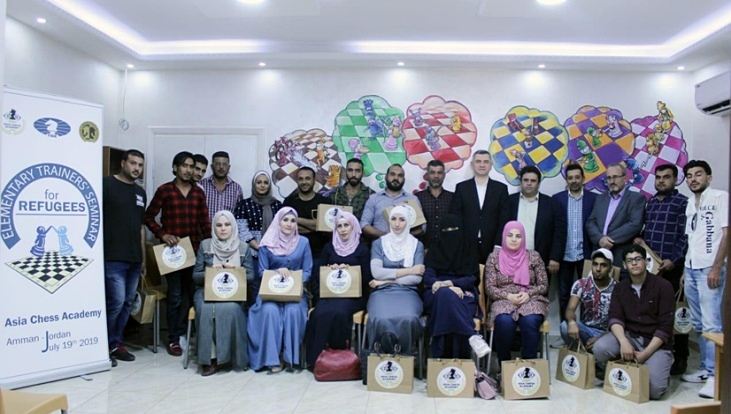 Asia Chess Academy, in cooperation with one of the United Nations Relief and Works Agency for Palestine Refugees (UNRWA) schools in Amman, conducted an intensive chess training program for 45 students. The program targeted students with no previous experience or knowledge about the game of chess and guided them all the way to a competitive level, where their minds clashed in the closing tournament celebrating World Refugee Day.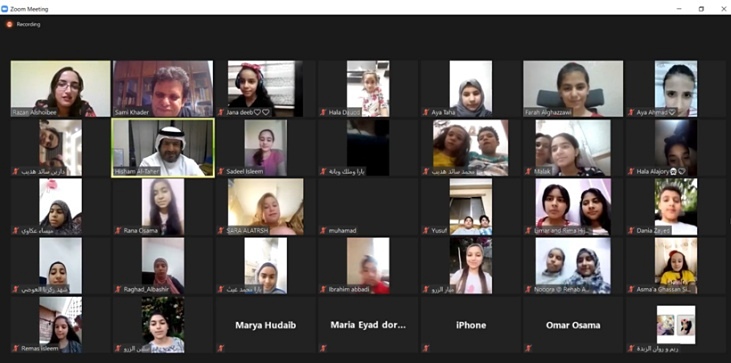 The General Secretary of the Asian Chess Federation, Mr. Hisham Al Taher supervising the training session.
With five hours of hard work every day, the program lasted for 9 days and witnessed the kids' passion and desire to learn in every session. The perseverance the kids showed in improving their level changed the way they perceived the game; a great tool to utilize free time as they put it!
On World Refugee Day, the day intended to draw the public's attention and awareness of refugees and their suffering, the chessboard with its even distribution of black and white provided those kids with some equity they miss and gave them some hope for a just world.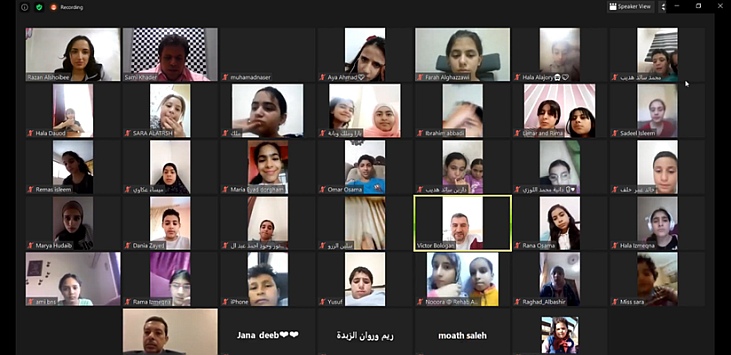 FIDE Executive Director, Mr. Victor Bologan, and FIDE International Director, Mohd Al-Mudahka wishing players good luck before the start of the tournament
The Asia Chess Academy intends to stay committed to helping refugees. The Academy emphasized that its effort is sustained by the continuous support of FIDE President Arkady Dvorkovich, who consistently encourages such initiatives addressing refugees' problems.