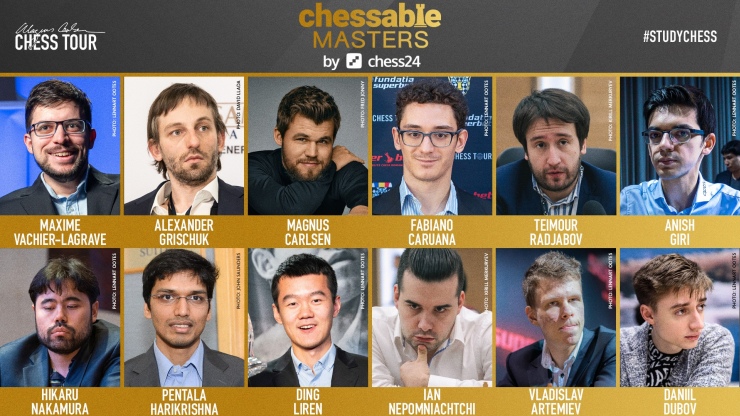 Anish Giri gave himself a big birthday present by ensuring a semi-final spot in the $150,000 Chessable Masters.
The Dutch star rolled over three-time World Blitz Champion Alexander Grischuk with two wins to take today's second set 3-1 and the tie 2-0.
Giri, who turned 26, then hit back at World Champion Magnus Carlsen who has been goading him on Twitter, by declaring: "The karma is real!"
It came after Giri scored a casual bullet chess win over Carlsen while the Norwegian was streaming last night. Asked what he got for his birthday, Giri added: "I've got so many gifts, my wife is like a gift pro - she's like a professional."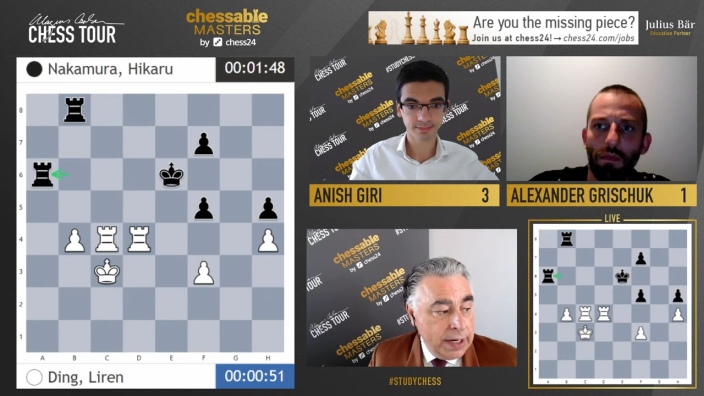 Meanwhile, Hikaru Nakamura overcame a stunning mistake against Ding Liren to take their match to a deciding set tomorrow.
The popular American streamer, who boasts 435,000 followers on Twitch, had looked in complete control with the score at 2-1.
But on the verge of completing his comeback after losing Friday's encounter, Nakamura collapsed in the final game of the set. It allowed Ding, China's top player, a chance to level the score and take it to a two-game blitz tiebreak which also finished level.
Nakamura, the noted speed chess specialist, finally won the rubber in an Armageddon tiebreak after beating his opponent with white pieces. With the match now squared, the pair will play a deciding set tomorrow.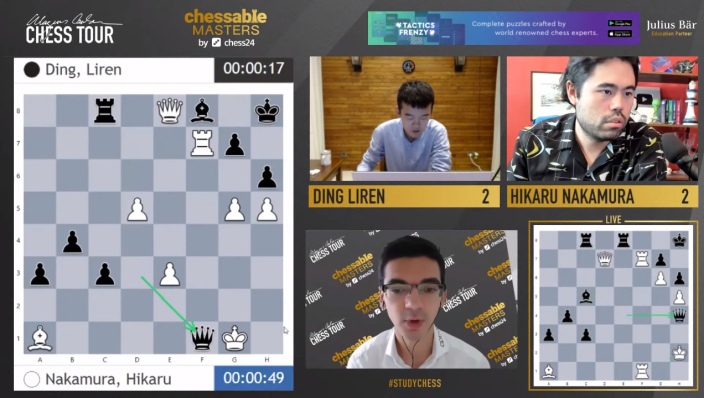 The eventual winner will face a marquee match against Carlsen, world number 1, in the last four.

About the tournament
The Chessable Masters, broadcast live on chess24, is the next stage of the Magnus Carlsen Chess Tour which carries a total prize pot of $1 million, a record for the online game.
The event, which runs until July 5, is being put on in association with Chessable and the tour's Education Partner, leading Swiss private banking group, Julius Baer.
The final winner will take home top prize of $45,000 and a ticket to the $300,000 tour Grand Final.
Coverage begins with commentary in 10 languages at 16.00 CEST.
You can watch it live here:
https://chess24.com/en/watch/live-tournaments/chessable-masters-2020-group-a#live
Highlights English:
https://drive.google.com/drive/folders/1dpG2c-dmqs58tSDSZvxzGNqzgquJyO0g?usp=sharing
FOR MORE INFORMATION:
Leon Watson
leon@chessable.com
+447786 078770