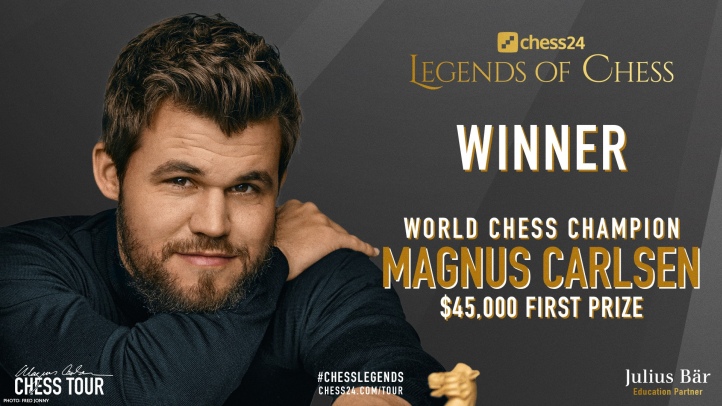 Magnus Carlsen is the chess24 Legends of Chess champion after he brutally wiped the floor with Russian challenger Ian Nepomniachtchi today.
The World Champion made it a third win in four Magnus Carlsen Chess Tour events as he outplayed Nepomniachtchi 2.5-0.5 in a decisive second set.
It ended the final a game and a day early and Carlsen picks up a $45,000 first prize.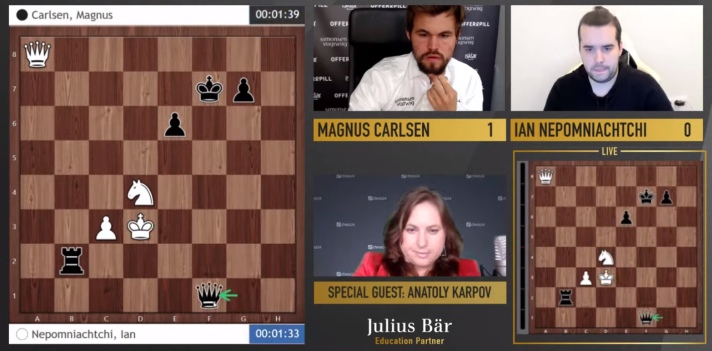 The 29-year-old is on an incredible 18 straight match wins and goes into the tour final, which starts on August 9, as the red-hot favorite.
Speaking of his opponent, Carlsen said afterward: "It was clear he didn't really have it today."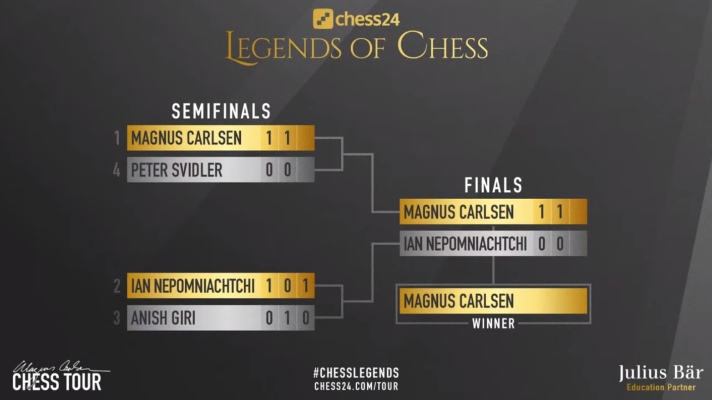 Carlsen's win means China's Ding Liren joins the Norwegian, US blitz king Hikaru Nakamura and Russia's Daniil Dubov in the line-up.
Among them, only Nakamura has managed to beat Carlsen in a tour event - the Lindores Abbey Rapid Challenge quarter-final on May 30.
Highlights in English:
https://drive.google.com/drive/folders/1Rmx6IFrFYxYPrNhZVtxZbRWTiMAIICvc?usp=sharing
New files at around 23.00 CEST
Rough edit highlights:
https://drive.google.com/drive/folders/1SItw6DwCyoTsZ0WiVAjw4BkVHEaGQFDI?usp=sharing
New files ready around 02.00 CEST
FOR MORE INFORMATION:
Leon Watson
leon@chessable.com
+447786 078770