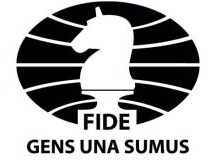 UPDATE: Lausanne, September 7, 2020

The Chess ID Game Viewer Call for Offers Procedure has been completed.
We are thankful to those who showed their interest. However, FIDE didn't receive any proposal which would satisfy in full its requirements, and, as per Art 12.3 and 12.5 of the Chess ID Game Viewer Call for Offers Procedure, FIDE has decided not to declare a winner.

We are committed to protecting and promoting fair market competition, as well as encouraging new entrants and innovative solutions. FIDE explicitly seeks to prevent any company from establishing a monopoly in the marketplace.

We will continue the dialogue with various parties in order to identify a suitable solution for introducing the Chess ID Game Viewer.

#### #### ####

August 10, 2020


FIDE is pleased to announce the opening of a Call for Offers procedure to evaluate market conditions and to consider granting the right to develop a software application (Game Viewer) to broadcast online FIDE and not FIDE-organized chess events.
The Game Viewer shall be a browser-run application enabling FIDE to display live and recorded chess games in PGN format, to be displayed in user-friendly and custom format to world chess audience taking into consideration existing solutions and aiming at top visual and technical performance.
The Game Viewer will be the first module of the Chess ID platform, a digital ecosystem to be built on several modules with the objective to provide effective services and tools for the worldwide chess family (National Federations, players, tournament organizers, chess servers, commercial and business partners, chess fans, media, etc.).
All technical requirements and detailed information regarding the Call for Offers procedure are available in the attached documents. All Offers shall be submitted to FIDE via e-mail at office@fide.com before 12:00 UTC on August 24, 2020.

Documentation (pdf):
2 - Procedure Request for Proposals (Annex 1)
3 - Technical Data Sheet (Annex 2)