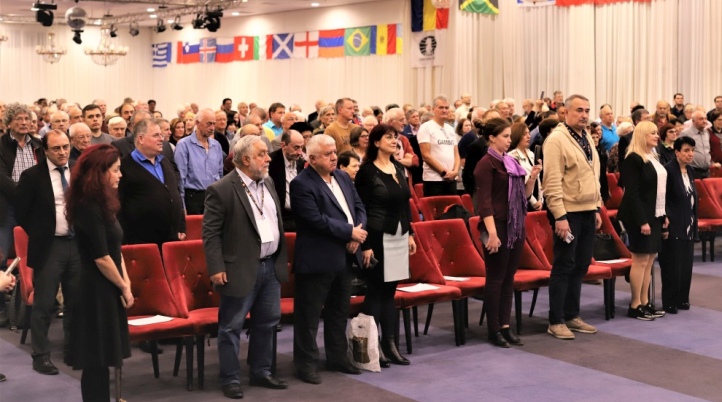 Last week FIDE announced the names of ten chess seniors who will benefit from FIDE's support to chess veterans. A total of €21.000 will be distributed among them, added to the €35,000 that has already been distributed in April 2020. This second package of financial aid raises the total to a record €56.000.
As we did on previous occasions, we would pay tribute to these illustrious veterans with a few words about each one of them, summarizing their careers and achievements:
Some players have an opening named after them, but only a few legends had a term coined to describe their personal style. Michael Basman enjoys the status of a chess guru in the English chess scene and has attracted a small band of followers, the "Basmaniacs". A true iconoclast, Basman is known for his extravagant opening choices, often starting the games with 1.h3 and 2.a3, but also with 1.g4, with White, and 1…g5, with Black.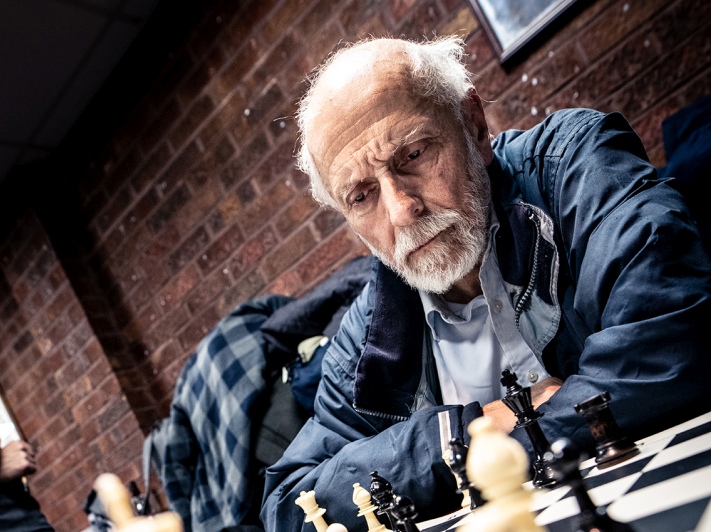 Photo: David Llada
Although Basman never attained the Grandmaster title, he did beat many strong players the likes of Jonathan Speelman, who succumbed to the Grob defense (1.e4 g5). But more importantly, with his books and personality, Michael Basman was an inspiration to several generations of British chess players. Grandmaster Raymond Keene once wrote, referring to Basman's promotion of youth chess, "Michael Basman is in many ways the most important person in British chess."
Petko Petkov is the outstanding chess composer, the grandmaster of the FIDE for chess compositions (1984), and a multiple world champion in chess composing. He made a significant contribution to the development of world chess and chess composition. Petko Petkov has been in first place in the FIDE ALBUM POINTS 1914-2015 rating for more than 25 years, now he has 471.75 points.
From 1975 to 2000, Petko Petkov worked as a reporter for the newspaper Naroden Sport, deputy editor-in-chief of the Shakhmatnaya Misal magazine; (1978-1982) and editor-in-chief of the journal "Shakhmatnaya Misal" (1982-1991).
One of the best Philippine players in the 80s and 90s and 4-time champion of the country Rico Mascarinas took part in eight Olympiad (mostly on second board). Playing at Olympiad 1982 in Lucerne he bagged the Gold Medal in Board 2 going undefeated in 9 games, winning 6 and drawing 3 for a total of 7.5 points.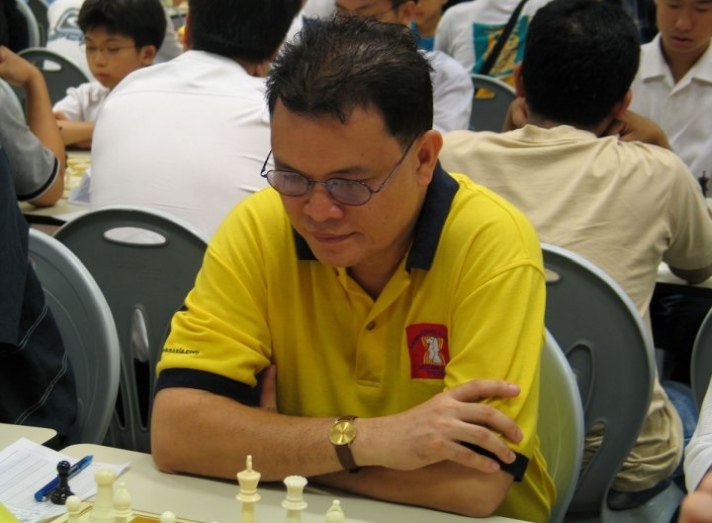 Photo http://ourdailynewsonline.com/
In 1993-1998 he worked in Bahrain lead the national team to a draw with much more experienced Qatar at the Asian Cities Team Championship in the mid-1990s.
After moving to Singapore, Mascarinas has been training and accompanying local talents to World Events like the World Youth, Age group Championships, School Olympiad in Indonesia, and others.
A four-time Champion of Russian RSFSR (1972, 1979, 1985, 1986) Lyudmila Saunina had considerable success at international scene winning several prestigious tournaments. At the peak of her career, she was ranked 7th in the women's rating list (1972). Late in her chess career, Saunina won World Senior Championship twice (2005 and 2006) and World Senior Team Championship as part of the team of Russia (2014, 2015).
For more than 30 years Lyudmila has been serving as a trainer in the Youth Sports School and Urals Chess Academy of Yekaterinburg. Among her best students GM Igor Lysyj, Russian Champion 2014, European Blitz Champion 2019, and GM Yulia Turkeeva (Botalova).
One of the most gifted players of his generation, Rafael Vaganian became GM at the age of 19 – quite an achievement back in 1971. His outstanding tournament record includes victories at Vrnjaka Banja (1971), Kragujevac (1974), SaoPaulo (1977), Kirovakan (1978), Las Palmas (1979), Manila (1981), Hastings (1982/83), Biel Interzonal (1985), Leningrad (1987), Toronto (1990), Ter Apel (1992), Reggio Emilia (1992/93 and 1994/95).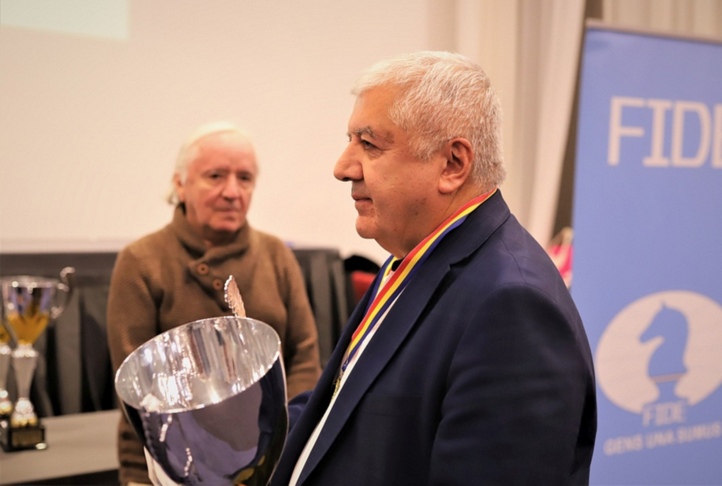 Photo: Mark Livshitz
He represented the Soviet Union and then Armenia in various team competitions winning two gold medals with USSR in 1984 and 1986. Vaganian participated in Candidates cycles twice but lost to Sokolov (1986) and Portisch (1988) respectively. Rafael Vaganian is the reigning World Senior Champion in the 65+ category.
Anatoly Bykhovsky is an International Master (1982), Honored Trainer of the USSR (1975), Senior Trainer of the USSR and Russian Youth Team (1967-1992), and International Arbiter of "A" category (1993). In 1975 Anatoly Bykhovsky was awarded the title of the Honoured Trainer of the USSR.

Photo: https://ugra2018.fide.com/
Bykhovsky was Chairman of the Trainers Counsel of the Russian Chess Federation from 2003 to 2013. During the World and European Chess Championships, he helped many chess players including Garry Kasparov, Vladimir Kramnik, Alexander Beliavsky, Boris Gelfand, Vassily Ivanchuk, and others. His most famous pupil is Alexander Grischuk with whom he worked for 10 years.
Anatoly Bykhovsky continues to play in veteran chess tournaments and work as an arbiter at high-level competitions. In 2019 he served an Appeals Committee Member at the King Salman World Rapid and Blitz Chess Championships.
Victor Kart (pictured below) is a legendary Soviet then Ukrainian and German trainer who fostered several generations of chess players. A long list of his pupils includes such strong GMs as Alexander Beliavsky, Oleg Romanishin, Adrian Mikhalchishin, and Marta Litinskaya. During his prolific career, he consulted Vasyl Ivanchuk and helped Garry Kasparov the World Cadet Championship in Cagnes-sur-Mer (1977). Kart still works at the Maccabi chess club.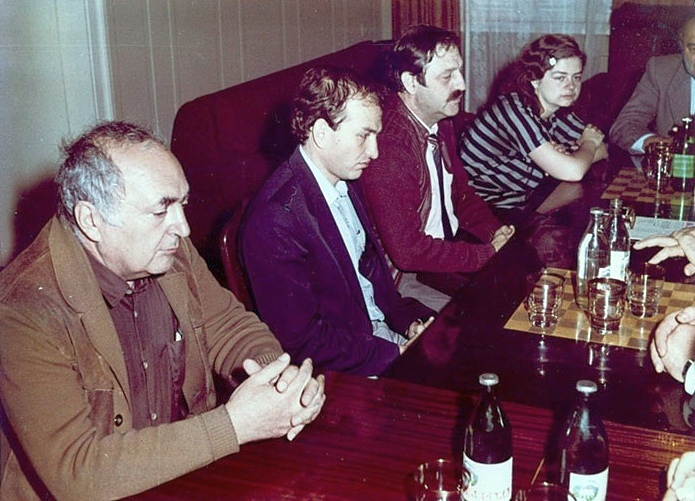 Photo: chesspro.ru
Lidia Semenova was born far away from chess centers but after moving to Kyiv (Ukraine, USSR) she started progressing rapidly and two years later took bronze in the USSR Championship (1971). In 1982 she finished second in Bad Kissingen Intezonal and became a Candidate. After defeating Magraret Mureshan (1983) and Nana Ioseliani (1983) Semenova reached the pinnacle of her career, the Candidates final but lost her bid for the World Championship match to Irina Levitina.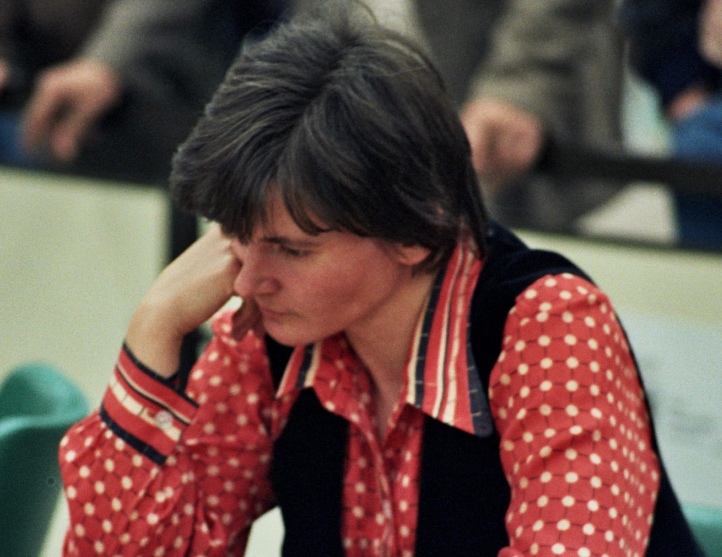 Photo: Wikipedia
Semenova took part in the Chess Olympiad in Thessaloniki 1984 and after scoring 9.5 out of 10 won three golden medals (team, the individual at the fourth board, and individual rating). In the following years, Semenova took part in many competitions but never repeated her greatest success. In later years Lidia Semenova drifted toward coaching and focused on raising new generations of chess players.
A seven-time Polish champion (1971, 1974, 1975, 1981, 1988, 1990, and 1994) Wlodzimierz Schmidt played for his country 14 times at Chess Olympiad between 1962 and 1994. The Polish GM (he was awarded this title in 1976) demonstrated good results in international competitions, especially in the 1970s and 1980s.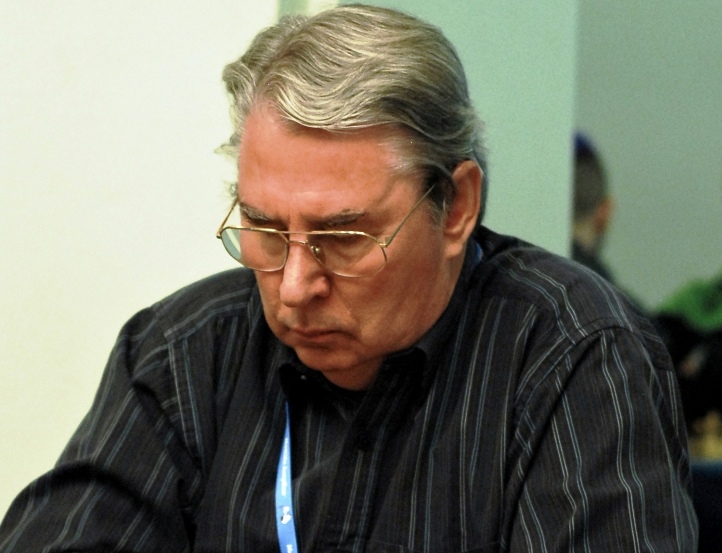 Photo: Wikipedia
The list of his tournament victories includes Lublin (1970), Polanica Zdrój (1973 and 1981), Malmo (1977), Bagneux (1980), Smederevo (1981) and Vinkovci (1986). In 2004 he was awarded the title of FIDE Senior Trainer.
Raimundo Garcia learned to play chess in 1942 when he was six years old. A few years before Buenos Aires had organized the 8th Chess Olympiad, and the popularity of the game grew even further when Argentina won a silver medal in three consecutive Olympiads: 1950, 1952, and 1954. Garcia chained three great successes when won at Mar del Plata 1962 (Torneo Latino-Americano), he became Argentinian Champion in 1963, and he achieved the IM title in 1964.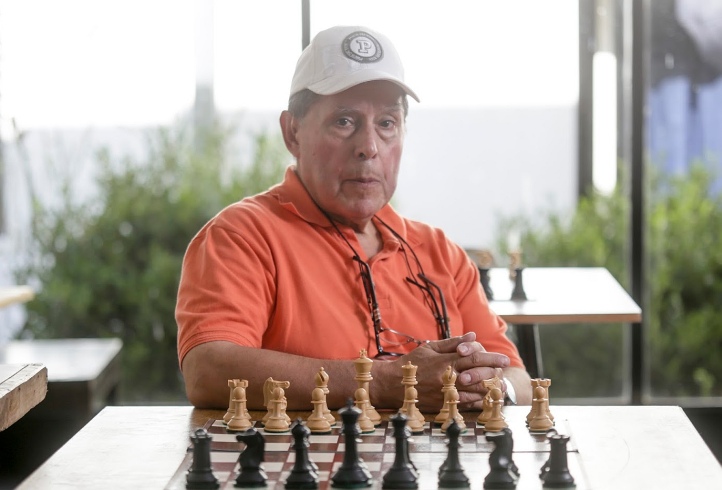 Photo: http://galeriadelajedrezdechivilcoy.blogspot.com/
He represented his country in four chess Olympiads: 1964, 1966, 1968, and 1972.