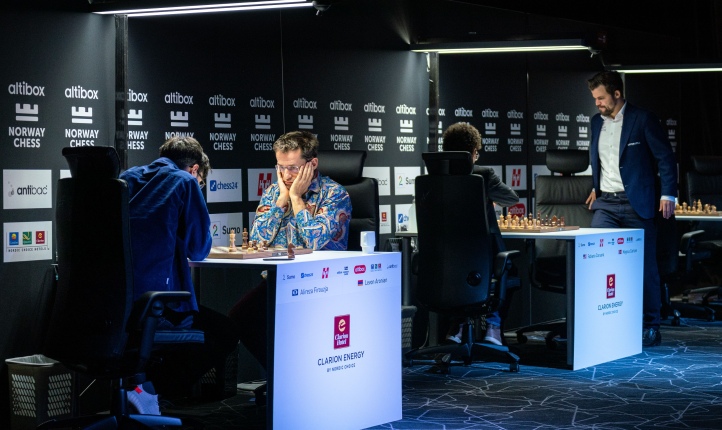 Alireza Firouzja preserved his leading position after Round 7. After a draw and the victory in Armageddon over Levon Aronian, he is one point ahead of Magnus Carlsen, who achieved the same result vs. Fabiano Caruana.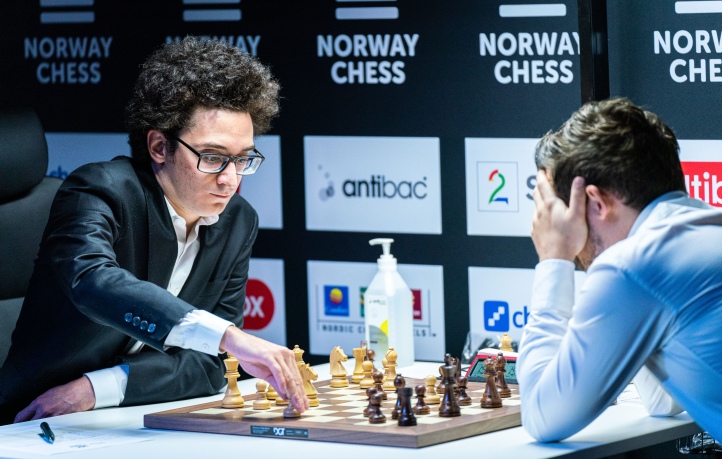 The American #1 put a lot of pressure on Magnus Carlsen by wedging his pawn to d6, but the World Champion demonstrated great accuracy in defense and saved a draw. In the Armageddon game, Carlsen got an upper hand with Black right in the opening. Facing a very difficult task Caruana managed to complicate the issue and reached equality but eventually lost on time.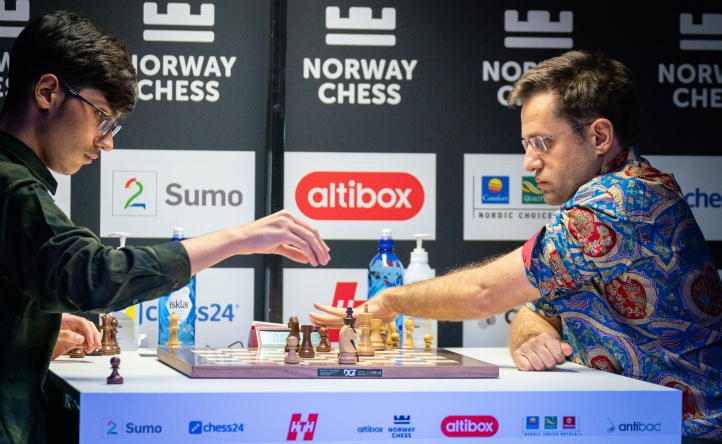 Alireza Firouzja got a slight edge with White against Levon Aronian but it was hard to turn it into something substantial in the position with a symmetrical pawn structure and an open center. The Armenian was much closer to the victory in the Armageddon encounter but after missing his chance in a time scramble also forfeited on time.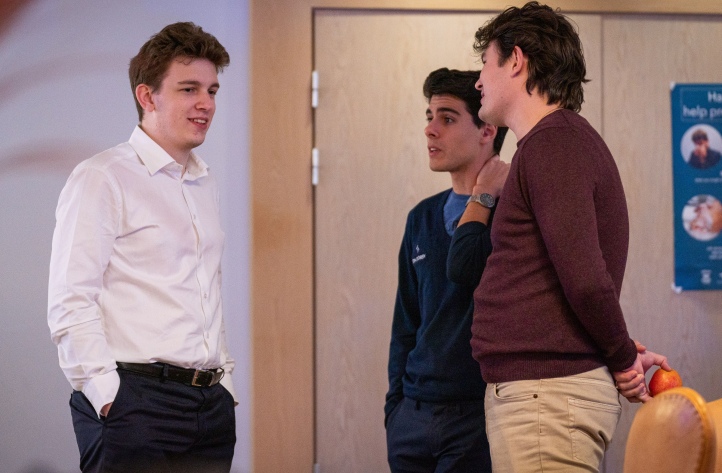 Jan-Krzysztof quickly dispatched the struggling Aryan Tari after convincingly refuting a risky opening concept of the Norwegian GM. By the move 18 White had an overwhelming position and it did take the Pole long to wrap up the game.
Standings after Round 7:

1. Alireza Firouzja 14.5
2. Magnus Carlsen 13.5
3. Levon Aronian 12
4. Fabiano Caruana 11
5. Jan-Krzysztof Duda 7
6. Aryan Tari 1.5
Photo: Lennart Ootes
Official site: https://norwaychess.no/en/