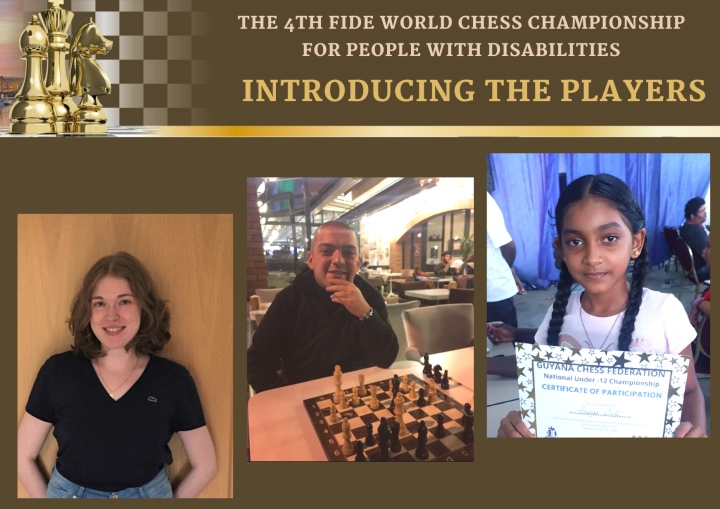 The 4th FIDE World Chess Championship for People with Disabilities will be held online by Dresdner Schachfestival E.V. under the auspices of FIDE from November 4-14, 2021. Registration is still on until November 1, 2021.
100+ players from 29 countries have already applied for the tournament. Participants from France, Saudi Arabia, Turkey, India, Bangladesh, Mongolia, Italy, Kyrgyzstan, Turkey, South Africa, Spain, Latvia, Russia, Brazil, USA, Argentina, Ukraine, Georgia, Canada, Israel, Kenya, Colombia, Poland, Australia, Vietnam, Germany, Guyana, Venezuela and China will compete in the 9-round Swiss tournament, an individual competition with an additional team ranking. Some of them are titled chess players, winners of national and international events, while others are just starting their competitive chess lives. Just a couple of weeks ahead of the 4th FIDE World Chess Championship for People with Disabilities, we're introducing this year's participants in a series of articles.
Tatiana Flores Bernholz (Spain)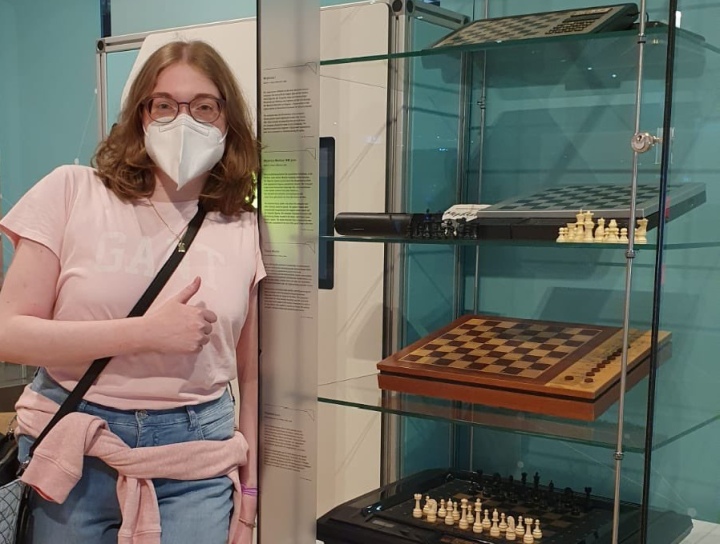 Tatiana Flores, 23, lives in Germany. She learned how to play chess at the age of 5 at school; she found it fun at first but quickly lost interest in it and stopped playing after primary school. After long years of being sick at home and in hospitals, she was finally getting better and picked up chess again to kill time and have something new to think about.
"I unexpectedly fell so much in love with it that I decided to devote my life – or at least a big part of it – to chess. And even to combine it with my profession as a journalist," she says.
Tatiana hopes to become a GM one day or a trainer to share her passion for the game with others. Now she is looking forward to the Championship to start:
"I love playing online chess and think it's a good format for this Championship, especially because it's for people with disabilities and illnesses for whom it's not easy to travel. I'm also very happy about the time control because there's time enough to squeeze everything out of our games. I'm also relieved that the registration was uncomplicated and already looking forward to the nine days of play."
Umuralp Yalçınkaya (Turkey)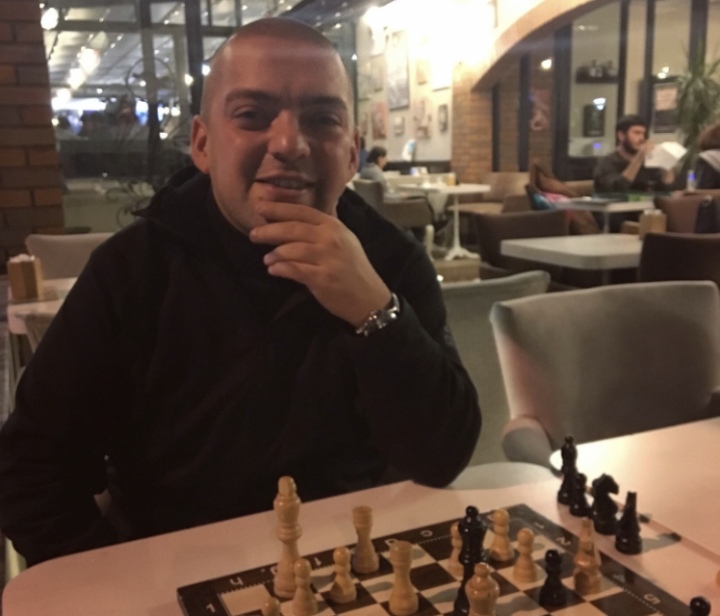 "My mother taught me chess when I was a child," says 34-year old Umuralp Yalçınkaya of Turkey. "My interest in the game sparked was during the health period I lived at the age of 25. Between 2013 and 2014, I had one surgery on my knee and two on my right hand in less than a year. For me, chess was a factor that made my recovery process out of the hospital enjoyable".
After the completion of treatment, Umuralp started participating in official chess tournaments not far from his home. He thinks that competitive chess helps him to improve his game a lot. "The message I want to give to people is that chess has no age; you gain experience by playing," he says.
This year the 4th FIDE World Chess Championship for People with Disabilities will take place online due to continuous Covid-19 restrictions across the world. However, Umuralp is one of those who likes the online format of the event: "If it wasn't a tournament that I can play online, I wouldn't have the opportunity to participate".
Anaya Lall (Guyana)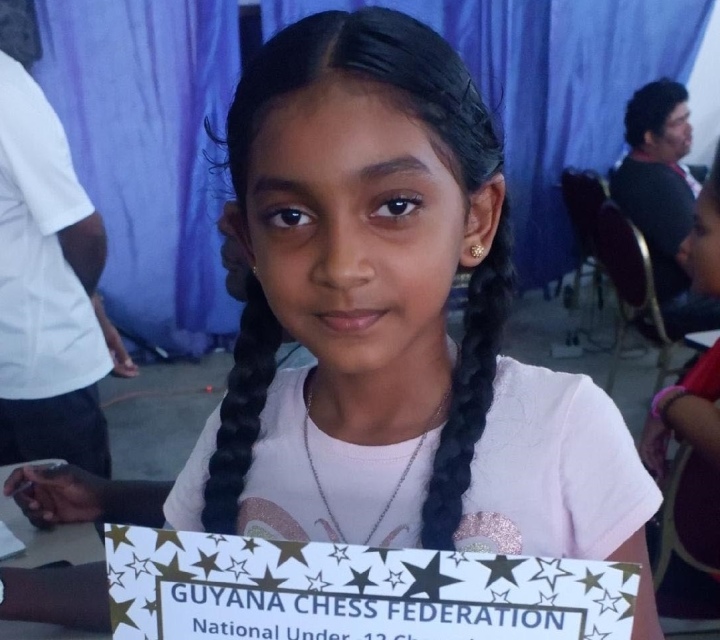 Eleven-year-old Anaya Lall from Guyana is one of the youngest participants of the World Chess Championship for People with Disabilities. She has been playing chess since she is 6. In 2018 Anaya started competing in national tournaments and became the first deaf chess player to represent her country in international tournaments. In 2020, at the age of 10, Lall represented Guyana in the girls under-10 category at the FIDE Online World Cadets and Youth Rapid Chess Championship. The young talent was selected based on her performance in the recent online events.
Apart from the game, Anaya enjoys learning about STEM and has many hobbies. "In my spare time, I also like to draw. I love animals and the outdoors. And I love Guyana," the girl added.
Participation in the 4th FIDE World Chess Championship for People with Disabilities became possible for Anaya thanks to the online nature of the event. "I would like to have a very successful experience in my first Disability tournament!" she says.
Registration of the participants of the 4th FIDE World Chess Championship for People with Disabilities is open until November 1, 2021, via online form.
Further Information:
Website: www.schachfestival.de