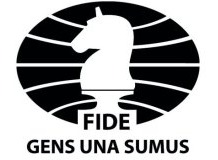 Dear Member Federations,

We would like to inform you that FIDE is developing a targeted database enhancement, which consists of a review of the data actually included in FIDE databases related to Arbiters, Organisers, and Trainers. This program has been approved by the FIDE Council and added as an entry to the Handbook, under Chapter B.05.

Following this program, every Arbiter, Trainer, and Organizer should confirm its activity status by filling a form that will be available on our website starting from the 1st of March, until the 31st of October, 2021. The link will be sent to you once the form is active.

We kindly ask you to forward this email to all arbiters, trainers, and organizers registered under your federation, and help them to comply with the requirements. The FIDE Commissions are working closely with the Data Protection Committee, and they will provide Arbiters, Organisers, and Trainers licensed under their jurisdiction with all the relevant information. The Commissions will assist in ensuring a continuous update of their databases and to secure the collection of the necessary data.

Not filling this form before October 2021 will automatically result in the Arbiter, Trainer, or Organizer being marked as "inactive". This would imply that they will not be eligible to be appointed as Arbiter, Organiser, official coach, or "head of delegations" at any official FIDE event until they correct the situation.

Should you need any clarification, please contact us at privacy@fide.com.