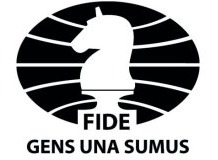 FIDE has received 54 applications from event organisers around the world. In view of the high demand, the FIDE Council has decided to allocate an additional €20,000 for this purpose, raising the total to €120,000.
We hope that this increase will allow us to support as many Opens as possible, helping these tournaments to increase their prize fund and the number of titled players invited to their events.
From all the applicants, FIDE has selected 27 events according to the announced criteria. Each one of them will receive an amount that goes from 7% to 20% of the total budget for the event.
An individual agreement will be signed with each selected event, describing the procedures regarding payment and reporting.
| | | |
| --- | --- | --- |
| Country | Open | Dates |
| ARG | Rio Grande (Fireland) | 7 – 11.07 |
| ARM | Asrian Mem, Yerevan | 20 – 30.06 |
| BRA | Floripa open, Florianopolis | Jan'22 |
| CAN | Banff | 12 – 14.11 |
| CHI | Arica | 14 – 21.12 |
| CRO | Zadar | Dec'21 |
| CUB | Capablanca Mem, La Habana | 13 – 24.11 |
| CZE | Czech open, Pardubice | 15.07 – 1.08 |
| ENG | Caplin Hastings Masters | 29.12 – 7.01 |
| ESP | Sunway Sitges, Barcelona | 11 – 22.12 |
| FRA | Noisiel | 23 – 28.08 |
| GHA | President's Cup, Accra | 16 – 20.07 |
| GEO | Gaprindashvili's Cup, Tbilisi | 24.09 – 3.10 |
| GER | Boblingen | 26 – 30.12 |
| ITA | Imperia | 5 – 12.09 |
| LAT | Technical University open, Riga | 5 – 11.08 |
| NED | Groningen | 21 – 30.12 |
| POL | Irena Warakomska Mem, Suwalki | Aug'21 |
| POR | Guimaraes | 24 – 29.08 |
| RUS | Voronezh | 12 – 21.06 |
| SRB | Open Championship of Serbia | TBA |
| SUI | Biel | 19 – 28.07 |
| THA | Bangkok | TBA |
| TUN | RIDEF, Djerba | 13 – 22.11 |
| UKR | Kyiv Spring | 23 – 30.03 |
| USA | Charlotte | Jan'22 |
| UZB | Tashkent | 20 – 30.06 |